December 21, 2013 – Archives/Pod Casts         Hour 1 –    Hour 2 –    Hour 3
Hour 1:  Dr. Robert Forman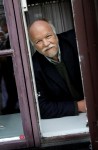 Joining Amerika Now during the first hour is renowned spiritual leader Dr. Robert Forman, who will be discussing his book, Enlightenment Ain't All It's Cracked Up To Be:  A Journey of Discovery, Snow and Jazz in the Soul, an honest, open look into Robert's own spiritual journey that will show you how it's possible to create harmony between real life and spirit.
What if you spent years and years of your life seeking spiritual enlightenment, but were looking in the wrong place the whole time?  It's happening right now to millions of seekers around the world.
Traditional spiritual models are giving seekers the wrong impression about spiritual enlightenment – and it's creating a lot of pain and frustration. This breakthrough book offers a remedy to folks who are convinced they don't have "the right stuff" to achieve enlightenment in this lifetime; disillusioned by spiritual teachers who don't live up to their lofty self-portraits; worried that choosing a spiritual life means leaving their everyday life behind; and hungry for a different way to be, but unable to express it.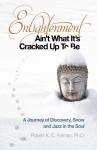 That's why Dr. Robert Forman wrote his revolutionary book Enlightenment Ain't All It's Cracked Up To Be: A Journey of Discovery, Snow and Jazz in the Soul. Told in often poetic prose, it offers new direction for people looking for a sane and healthy spiritual pathway in our increasingly confusing world.
By exploring his own 39-year experience of spiritual enlightenment, Dr. Forman shows that it's indeed possible to create harmony between real life and spirit. He describes the necessity of "embracing the human messiness" that is either ignored or outright rejected by most spiritual traditions.
Be sure to listen in as Dr. Forman invites you to be honest about your spiritual goals and to consider a radically different, yet more productive, approach.  Through metaphor, humor, vulnerability, and achingly beautiful prose, Dr. Forman offers new-found hope to spiritual seekers everywhere.
Dr. Robert K.C. Forman is uniquely qualified, both personally and professionally, to re-imagine the spiritual goal and the path to it. Personally, Dr. Forman hasn't missed a day of meditation in 40 years. He broke through to the first major life shift he sought during a nine-month meditation retreat, just two years after beginning Transcendental Meditation. Further developments have continued through his gaining of a Ph.D. in mystical experience from Columbia University and his 20 years as a Professor of Comparative Religions, through his lifetime of yearly solo meditation retreats, self-reflection, 18 years of psychotherapy and psychotherapeutic training, his marital work, his teaching, writing and leading of workshops, and his research into and national leadership role in the "spiritual but not religious" community.
He has often been called "one of the leading voices in the academic debates on mysticism" because of his work in the international scholarly debate about mystical experiences, which came to be known as "The Katz-Forman Debates."  Many of his insights about the spiritual path and goal came from his work as Founder and Executive Director of the Forge Institute for Spirituality and Social Change and the Forge Guild of Spiritual Professionals, a nonprofit dedicated to helping people from any religion or spiritual path live "soul to soul." He routinely gives lectures, trainings and workshops around the world. He was the Co-founder and is Executive Editor of The Journal of Consciousness Studies , which has become the principle journal in the field. He is also the author of ten scholarly books on spirituality, mysticism, consciousness and world religions.
For more information, please visit http://www.enlightenmentaint.com.
NO PHONE CALLS PLEASE, THIS SEGMENT WAS PRERECORDED.
Hour 2:  Dr. Joseph Cardillo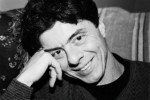 Top-selling author, teacher and media expert, Dr. Joseph Cardillo, returns to Amerika Now during the second hour to help celebrate Solstice and discuss one of the easiest, safest, and most natural ways to improve your health, happiness and overall performance, which he's written about in his latest book, The Five Seasons:  Tap Into Nature's Secrets for Health, Happiness, and Harmony.
Is there a simple, yet effective, code for optimizing the way we live?  Popular and prolific author Dr. Joseph Cardillo will reveal this code, which he's written about in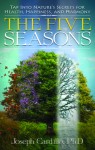 his latest book, The Five Seasons.  Based on the five universal seasons from traditional Chinese medicine as well as on Western psychology, Dr. Cardillo will teach how to use the rising and falling energies of nature's seasons to train your mind and body to feel relaxed, energized, and content…all year long.  The formula is simple:  change the way you process nature's energies and you will change your life.  And in so doing, you'll strengthen your decision-making, boost your alertness, know when conflict is beneficial, relieve boredom, deal with the ebb and flow of others, fight off mood swings and depression, increase relaxation, increase and pool your physical strength, nurture your spirit, and stay healthier and live creatively.
Dr. Joseph Cardillo is a top-selling author in the fields of health, mind-body-spirit and psychology.  He's an expert in Attention Training and creative thinking, and has taught his methods to more than 20,000 students in various colleges, universities and institutes.  In addition to his latest book, The Five Seasons, he's authored four other books:  Can I Have Your Attention? How to Think Fast, Find Your Focus, and Sharpen Your Concentration; Your Playlist Can Change Your Life; Be Like Water; and Bow to Life.
Joseph is a regular contributor to the Huffington Post and Psychology Today.  He holds a doctorate in Holistic Psychology and in Mind-Body Medicine and is a Research Associate at Mind-Body Medical University.  In 2011, he received the prestigious SUNY Chancellor's Award for Scholarly Research and Creative Activity. Joseph also co-writes books for Harvard Health Publications.
Feature articles on Dr. Cardillo's work have appeared in Smithsonian Magazine, The New York Post, The Los Angeles Times, The Toronto Globe, Men's Health, Men's Fitness, Family Circle, FIRST for Women, Curve, American Fitness magazine, Fitness Magazine, Natural Health, Natural Solutions and GoodHousekeeping.com. Joseph was interviewed, based on his book Be Like Water, for the documentary film Looking for Mr. Migayi, which was produced by Emmy-winning producer (and four-time Emmy nominee) David Liban.
For more information, please visit http://www.josephcardillo.com.
PLEASE CALL  800-259-5791  TO SPEAK WITH JOSEPH.
Hour 3:  Lee McCormick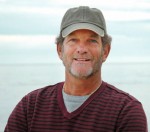 Joining the show during the final hour is author and one of the top recovery experts in the country, Lee McCormick, who will be discussing his remarkable movie DVD, journey book, and meditations Dreaming Heaven – The Beginning Is Near.
The holidays are upon us and soon we'll be ringing in another new year.  But this time of year can be difficult, especially for those who haven't yet come to terms with an addiction or some other personal challenge.  So how can those dealing with the stresses of the holidays and depression find healing and reclaim their lives?  By Dreaming Heaven on Earth, says Lee McCormick.
Dreaming Heaven (Hay House/Agape Media, Sep. 2013) is an unprecedented experience—an intimate, mysterious and illuminating journey through the magical plazas and temples of Teotihuacan in Mexico led by Naguals (guides), both seen and unseen.  The movie allows the viewer to walk the paths along with the Naguals to uncover their own true pathway…to discover who he or she is at the very core—unburdened by the conscious and unconscious obstacles that prevent full peace and self-actualization.
The ancient Toltec city of Teotihuacan in Mexico is much more than an archeological wonder. For thousands of years, pilgrims have journeyed through Teo's sacred temples and plazas and ascended the Pyramids of the Moon and the Sun to discover what is real, authentic and true; to experience the deepest aspect of themselves; and by "dreaming Heaven," to actualize Heaven on Earth.
Lee will share how you can learn to "dream Heaven" and answer the questions, "Who am I really?" and ponder "What is reality?"
In the late '70s and '80s Lee hit the road as a singer songwriter. Talk about an education, he plunged into the lifestyle head first and headstrong. His tipping point came in 1997 when he (barely) woke up one day, realized he had an out-of-control drug problem, and checked himself into rehab. In rehab, he had a profound awakening and set out on a personal quest to find real truth and healing in his life. His inward journey took him to Native American and Mesoamerican shamans and healers who opened him up to a universal view of life and a new paradigm for addiction treatment.
In 1998, Lee founded The Ranch Recovery Center in Tennessee and later The Canyon Treatment Center in Malibu, California, and has been a creative force in the Mental Health and Recovery scene for over 15 years. He founded Spirit Recovery, Inc. to produce Healing and Recovery Conferences and Spiritual Journeys around the world, and he is a founder in Nashville's Integrative Life Center and IOP/PHP Community Recovery program in Nashville, Tennessee.
As a natural offshoot of his work in rehab, Lee authored "The Spirit Recovery Meditation Journal," published by Health Communications, Inc., a book to assist people in reclaiming their lives. At the same time a movie was in the making via his Spirit Recovery Journeys. Lee is the Executive Producer and has a leading role in the documentary "Dreaming Heaven," the true story of the experiences of 18 people over 5 days at the Pyramids in Teotihuacan, Mexico. Lee has led many journeys to this place of power and has developed a far-reaching relationship with the mystery of the shamanic world that is present there. The documentary chronicles one of these experiential journeys in a deeply moving way.
Lee leads many journeys to Teotihuacan and other exotic and spiritual destinations.  Click here to visit Lee's Spirit Recovery Journeys.
If you'd like more information on Lee McCormick, please visit his website at http://www.dreamingheaven.net.
NO PHONE CALLS PLEASE, THIS SEGMENT WAS PRERECORDED.
Share this post...