July 16, 2011  Show Archives/Pod Casts       Hour 1 and   Hour 2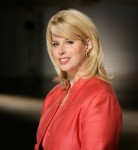 Renowned, 3-time Emmy-award winning journalist Rita Cosby will be discussing her New York Times bestselling book, Quiet Hero:  Secrets From My Father's Past, revealing how her own father became a POW who was saved by U.S. troops.  Her father's story is one of sheer courage and patriotism as he battled the Nazis in WWII as a teenage resistance fighter in Poland, escaping in the sewers and ultimately weighing only 90 pounds (standing at six feet tall) when he was rescued.  Recently, on July 2, 2011, Rita's father, Richard Cosby, received the Daughters of the American Revolution (DAR) prestigious Americanism Medal of Honor.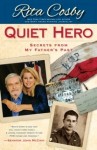 Quiet Hero is also a rare glimpse into the deeply personal story of the effects of war on those who fight and their families.  Rita's father never discussed his visible and invisible scars until now, and as a result, the journey has brought father and daughter to reunite after decades of estrangement.
Rita Cosby is on a mission to help our wounded troops and their families.  Significant proceeds from the book go to the USO's Operation Enduring Care program, and Rita is working tirelessly to give voice and raise awareness on the critical issue of Post Traumatic Stress and the debilitating long-term effects confronting our troops and impacting all of us.   She is the national spokesperson for ICAMI's (International Committee Against Mental Illness) stress disorders program and the United Stress Disorders Association, which focus on helping those with PTSD.  It's estimated that more than half a million troops returning from Iraq and Afghanistan alone will have some form of PTSD, with an estimated 18 veterans per day committing suicide.
Rita is a renowned TV host and veteran correspondent who anchored highly rated prime-time shows on Fox News Channel and NBC.  She is currently a special correspondent on CBS's top-rated newsmagazine Inside Edition.  Throughout her illustrious career Rita has conducted exclusive interviews with more than 20 world leaders and many other major news makers.
Honors for the 3-time Emmy winner include the Jack Anderson Award for Investigative Excellence, the Matrix Award, Ellis Island Medal of Honor, the Lech Walesa Freedom Award and, because of her "extraordinary journalism and exemplary service on behalf of her community," October 11, 2010, was declared "Rita Cosby Day" in the entire state of New York.
Her first book, Blonde Ambition, was a New York Times bestseller.
FOR MORE INFORMATION, VISIT:   www.quiethero.org.
FOLLOW RITA ON TWITTER @ twitter.com/ritacosby
FOLLOW RITA ON FACEBOOK @ facebook.com/ritacosby
PLEASE CALL    800-259-5791    TO SPEAK WITH RITA COSBY!
July 16, 2011  Show Archives/Pod Casts    Hour 3 and   Hour 4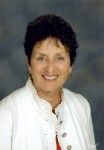 Trudy Harris, RN, joins Amerika Now for the second half of the show to discuss her new book, Glimpses of Heaven:  True Stories of Hope and Peace at the End of Life's Journey. Trudy was a Hospice nurse for more than 22 years and former president of the Hospice Foundation for Caring.
There is more to death than simply ceasing to live.  In her Glimpses of Heaven book series, Trudy offers an intimate look at the final days and moments of terminally ill and dying people.  Sharing her stories and also stories from other medical and hospice professionals, Trudy allows the veil to be drawn back on God's handiwork, while we are both living and dying.
If you have lost a loved one, are facing a terminal illness, or are simply curious about what happens when we pass from life to death, Trudy's book offers deeper insight and helps console those working through the pain and grief associated with the death.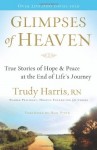 After selling more than 350,000 copies of her first book, the Glimpses of Heaven series is on its second book, and has been translated into nine languages.
Trudy believes her books have a purpose.  So did Guideposts, as they brought her on as one of their weekly bloggers.  You can check her blog out at http://www.guideposts.org/blogs/glimpses-heaven.
With social media bringing all of us closer together, people are increasing their circles of friends and, with a larger circle of relationships and with all that has been going on in our world lately, many more people are dealing with death more frequently.  Trudy's books help people deal with the grief and offer hope.
Trudy's main website is www.glimpsesofheavenbook.com.
PLEASE CALL    800-259-5791   TO SPEAK WITH TRUDY HARRIS!
Share this post...