Dec 17, 2011  Show Archives/Podcasts     Hour 1 –  Hour 2 –  Hour 3 –  Hour 4
Hours 1-2:  Simeon Hein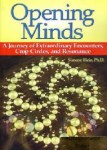 Joining Amerika Now for the first half of the show is Dr. Simeon Hein.  Simeon received his Ph.D. in Sociology from Washington State University in 1993 and is the author of Opening Minds: A Journey of Extraordinary Encounters, Crop Circles, and Resonance (Mount Baldy Press, Inc., 2002).   His dissertation focused on the role of technology in social and economic change, specifically how technology can destroy information and interfere with natural evolutionary processes.  A former sociology teacher, Simeon currently runs the nonprofit Institute for Resonance in Boulder, Colorado, an organization he founded in 1997 that specializes in instructing people in the art of resonant viewing, the scientific study of crop circles, and other subtle-energy phenomena.
Dr. Hein first learned remote viewing at the Farsight Institute in Atlanta in 1996 and has also studied with government-trained viewers.   His website, which is devoted to the study of subtle-energy sciences, is www.OpeningMinds.info.   Since the publication of Opening Minds, Dr. Hein has participated in more than 275 radio and TV interviews. His most recent work is Planetary Intelligence: 101 Easy Steps to Energy, Well-Being, and Natural Insight.
For more information about Dr. Simeon Hein and all of his research and books, please visit his website at www.OpeningMinds.info.
PLEASE CALL  800-259-5791  TO SPEAK WITH SIMEON HEIN.
Hours 3-4:  Michael Gamble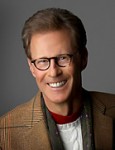 Dr. Michael Gamble joins Amerika Now during the second half of the show to discuss alternative energy sources for America as well as  Solyndra.
America's future rides on developing low-cost energy sources, and the Feds had the right idea investing job stimulus in Solyndra, says nuclear scientist Dr. Michael Gamble.  They just chose the wrong company.
Dr. Gamble is the author of the #1 New York Times high-tech thriller, Zeroscape (www.zeroscape-thebook.com).  Dr. Gamble worked extensively with alternative energy sources at Los Alamos National Laboratory and says there are several viable options we should be pursuing.
Solyndra, a solar power company, received a $535 million federal loan before declaring bankruptcy earlier this year.  That situation has now become the focus of a Congressional investigation.  Gamble says that "Solyndra was never even close to manufacturing cost-effective, competitive solar panels.  Their cost was $3 to $6 per watt while Nanosolar in San Jose, California, is close to asking $ 0.60 cents per watt."
Americans need to think seriously about sustainable energy sources if we want to grow the economy, as inexpensive energy fuels innovation.
Dr. Michael Gamble is a former staff member of the Physics Division of the Los Alamos National Laboratory, where he researched directed-energy devices such as terawatt laser and neutral particle beam systems, for which he was awarded a Lab commendation for Distinguished Performance.  He is a former Vice President of Manufacturing Technology for Nanovation Technologies, Inc., and a founding partner of Fidelys, LLC, a California investment banking and corporate advisory firm.
Dr. Gamble holds an M.E. in nuclear science and Ph.D. in mechanical engineering.  He also completed a post-doctoral fellowship at the Massachusetts Institute of Technology (MIT).
For more information about Dr. Gamble and his book,  Zeroscape, please visit his website at www.zeroscape-thebook.com.
PLEASE CALL  800-259-5791  TO SPEAK WITH DR. MICHAEL GAMBLE.
Share this post...