May 12, 2012   Show Archives/Pod Casts          Hour 1 –  Hour 2 –  Hour 3
Hour 1:  Neil Kramer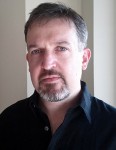 Joining Amerika Now during the first hour is writer, philosopher, and teacher Neil Kramer, who will be discussing his soon-to-be-released book entitled The Unfoldment (release date of May 22, 2012).
The Unfoldment presents a body of sacred wisdom and a deep spiritual perspective that puts real power and real magic into the hands of those who seek a path of awakening.  Neil Kramer draws on a lifetime of spiritual encounters and experiential gnosis to formulate a unique synthesis of metaphysics, mysticism, and esoteric knowledge—genuine, hands-on tools and teachings for transformation and enlightenment in the 21st century.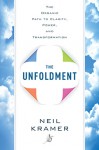 The Unfoldment is a natural human process.   Neil's insights, techniques, and ideas can help you:
* Claim your power—create a life of authenticity, resonance, and fulfillment
* Dissolve illusions and re-pattern old wiring—liberate the mind from systems of control
* Master emotional alchemy—transform pain and embrace flow
* Unveil the secret teachings and hidden histories of our ancient ancestors
* Understand the intimate relationship between light and shadow, creation and destruction
Neil Kramer is a writer, philosopher, and teacher specializing in the fields of consciousness, metaphysics, shamanism, and ancient mystical disciplines. He has made a lifelong study of philosophy, indigenous wisdom traditions, inner alchemy, occultism, and esoteric world history. He shares his path of transformation in writings and interviews, and travels the world giving seminars, workshops, and teachings. He has spoken at numerous international conferences on the nature of human consciousness and is a frequent guest on popular media networks.  Neil is a renowned figure in the consciousness and alternative communities, recognized for his message of empowerment, lucidity, and spiritual insight. He lives in Oregon.
For more information about Neil Kramer, please visit his website at neilkramer.com.
PLEASE CALL  800-259-5791  TO SPEAK WITH NEIL KRAMER.
Hour 2:  Robert Taylor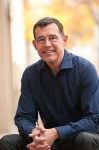 Joining Amerika Now during the second hour of the show is nationally known spiritual leader and author, Robert V. Taylor, who will be discussing his book, A New Way To Be Human.
Robert is a renown spiritual leader and activist who has worked for decades with Archbishop Desmond Tutu and legions more activists in the fields of religious and political freedom, homelessness, poverty, and discrimination.  Robert has distilled his lifetime of achievements and profound spiritual experiences into his much-lauded book, A New Way To Be Human:  7 Spiritual Pathways to Becoming Fully Alive.
Robert will share seven pivotal, universally recognizable life occurrences  that will allow each person to actionable personal spiritual practices free from dogmatism and religious constraints.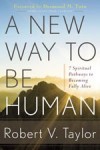 From Desmond Tuto to  Bernie Siegel and Deepak Chopra, Robert's work and life story have been praised time and time again.  Robert's story will help you open your heart and live the authentic life of gratitude we are meant to live–fully alive, fully human.
Robert Taylor is a nationally recognized leader, author, and sought-after speaker who invests his life helping individuals and organizations realize their full human potential and impact in the world.  Born and raised in South Africa, Taylor saw firsthand the difference that could be made when oppressed people are given the freedom to discover their voices, trust their imaginations, and find the courage to be who they are.  Taylor continues to explore integrating personal spirituality and values-driven strategies with the question of how we each leave a footprint of compassion in the world.  Today, Robert is Chair of the Desmond Tutu Peace Foundation in New York, and also is Founding Chair of the Committee to End Homelessness in King County, Washington.  He is a graduate of Rhodes University, South Africa, and Union Theological Seminary in New York.  He lives in Seattle and on a farm in rural eastern Washington state.
For more information about Robert V. Taylor, please visit his website at robertvtaylor.com.
PLEASE CALL  800-259-5791  TO SPEAK WITH ROBERT TAYLOR.
Hour 3:  Rachel Lloyd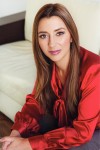 Joining the show during the final hour is Rachel Lloyd, to discuss her book, Girls Like Us:  A Memoir and GEMS (Girls Educational and Mentoring Services), the only non-profit organization in New York State specifically designed to serve girls and young women who have experienced commercial sexual exploitation and domestic trafficking.  Rachel founded GEMS in 1998.
In the United States alone, an estimated 200,000 to 300,000 adolescents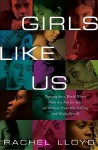 are at risk for commercial sexual exploitation each year.  In her book, Girls Like Us, which is a partly a memoir of her own life "on the streets," Rachel tells the whole eye-opening story of vulnerability, recruitment, and brain-washing by those who prey on America's youth for commercial gain.  Her story is a call-to-action and is a strong voice for those in need of protection–the thousands of girls all around us who work and suffer in near invisibility. Trafficking of children is not merely a Third World problem.
GEMS has partnered with MTV's "Against Our Will Campaign" PSAs, including the incredibly powerful one on "Johns."   Today's youth are tomorrow's social workers, nurses, lawyers, teachers, doctors, and police officers–all of whom may come into contact with victims of trafficking.  Changing their mindset now about who the victims are and what they deserve will make for a changed world for girls caught in a life of abuse as a victim of commercial sexual exploitation.
Rachel Lloyd is the Founder and Executive Director of GEMS.  She earned her BA in Psychology from Marymount Manhattan College, and an MBA in Applied Urban Anthropology from the City College of New York.  She has received numerous awards, including the prestigious Reebok Human Rights Award.  Lloyd is an Ashoka Fellow and a Prime Mover Fellow, and was a leading advocate for the Safe Harbor for Exploited Youth Act, which makes New York the first state to protect, not prosecute, sexually exploited children.  Her leading advocacy is also the subject of the critically acclaimed Showtime documentary, "Very Young Girls."  Rachel lives in New York City.
If you would like more information about Rachel and GEMS, please visit her website at
PLEASE CALL  800-259-5791  TO SPEAK WITH RACHEL LLOYD.
Share this post...