Hour 1 – John J. Higgins and Barb Adams, What is Reality?
"You are entitled to your own opinion,
but you are not entitled to your own facts."
— Daniel Patrick Moynihan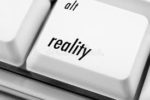 America is mutating into an alt-reality fantasy land.  Millions of Americans have gone through the looking glass and down the rabbit hole, believing the unbelievable where truth and facts are replaced by lies and alt-facts…where the credible becomes the incredible and the incredible credible (example: Flat Earthers–and, BTW, the Earth is NOT flat, it is a sphere).
This division of thinking has led to extreme polarization at all levels. Worse yet, it has caused distrust of even the most basic premises upon which reality is based.  While most people are on a spectrum somewhere between rational and irrational, the problem is when the subjective entirely overrides the objective and opinions are treated as facts. The current president constantly blurs the line between reality and alt-reality purposely when he boldly states lies as though they were truth. To further confuse the issue, those lies are often reversed and covered up by new lies.
We're a nation divided into those who live and seek to remain in reality versus those who follow someone else's version of reality, which is alt-reality, which is  meant to mislead, deceive, and disrupt the ability to discern and think logically and rationally.
As John J. Higgins says, though,  "If you don't go to reality, reality will come to you."  Think about it!
JOIN Barb and John as they discuss What is Reality?
Hour 2 – Rebecca Whitman, How to Make a Six-Figure Income Working Part-Time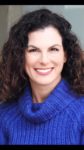 Joining the show during the second hour is author Rebecca Whitman. Rebecca will be discussing her book, How to Make a Six-Figure Income Working Part-Time.
Many people think that they must earn money before they can live their best life. In her book, How to Make a Six-Figure Income Working Part Time, Rebecca Whitman uses the exact opposite approach. Although it may seem counterintuitive, financial abundance is created as a by-product of getting seven specific areas of your life in alignment.
Rebecca will discuss some of the simple tools and strategies to create more fun and freedom in your life, which she synthesized from the teachings of leading experts in order to save you time and money in seeking and comprehending this information on your own.
How to Make a Six-Figure Income Working Part-Time is not a get-rich-quick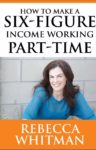 book, nor does it teach you how to make money working from home. Rather, it is an outline on how to have a happy, successful life.  Whitman has been making a six-figure income working part-time for over a decade, and she shares practical advice on how you can apply these same principles to your own life. If you are seeking to feel more empowered in you relationships, finances, and your emotional and physical well-being, then listen in!
Rebecca Whitman graduated from Princeton University with a degree in English literature and Italian language and culture. She is currently working for the Playground–A Young Actor's Conservatory. In addition to her business acumen, Rebecca is also a professional actress and host, and has appeared in many plays, movies, and television shows.
For more information, visit https://rebeccaelizabethwhitman.com.
Hour 3 (Rebroadcast) – Dr. Brian Russell, Stop Moaning, Start Owning: How Entitlement is Ruining America and How Personal Responsibility Can Fix It
Share this post...