August 10, 2013 – Archives/Pod Casts          Hour 1 –    Hour 2 –    Hour 3
Hour 1:  Robert Taylor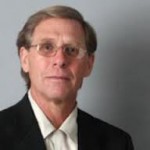 Joining Amerika Now during the first hour of the show is noted research scientist, successful businessman and 2000 Nobel Prize nominee in Economics Robert D. Taylor who will be discussing his latest book, Paradigm.
What is tomorrow's Wall Street Journal worth to you today?  Where is the line between fiction and reality?  Are the financial markets predictable?  Does an ancient artifact hold the key to how some of the world's wealthiest families made their fortunes?  And what would you do if you could predict the stock markets in the U.S. and Europe with 80% accuracy?
Nobel Prize nominee and econo-physicist Robert Taylor not only says it can be done, he has been doing it publicly for seven (7) years by measuring the effects gravity has on human behavior.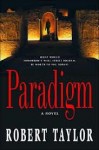 "It's fairly simple in broad brush strokes, but the details are complicated, so I framed my research in the form of a novel," says Taylor, author of Paradigm, (www.X9T.com), a novel Business Week called " 'The Da Vinci Code' for the Wall Street Set …"
The "code" described in Taylor's book isn't fiction. The science is real and his discovery, called The Taylor Effect, is laid out in detail at the end of his book.
Taylor states that measuring gravity is a complex science whether it's measuring gravity in our solar system by centrifugal measurements or universally measured.  He adds, "Gravitational fluctuations directly influence human behavior. In fact, gravity's effect on all of us is comprehensive, altering our physiological chemical balances on a daily, multi-monthly, and on a yearly basis."
Taylor has developed software that has allowed him to forecast the financial markets two weeks in advance, with over 83% accuracy since February 2006.  If you still don't believe it, visit his website at  www.X9T.com to view current and past forecasts.
Robert Taylor is an author, research scientist and successful businessman.  His focus in econo-physics earned him a nomination for the Nobel Prize in Economics in March of 2000, and his research has been vital to the development of the eocnomic modeling software Xyber9.  For decades, Taylor has worked with many of the world's leading scientists in such fields as astronomy, physics, and control-system identification.  His book, Paradigm, supports the validity of his discovery–the predictability of the stock market.  Taylor lives in Atlanta, Georgia, with his wife.
For more information, please visit his website at http://paradigmbook.com/.
PLEASE CALL   800-259-5791   TO SPEAK WITH ROBERT TAYLOR.
Hours 2-3:  Rabbi Wayne and Ellen Kaufman Dosick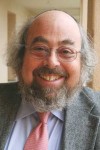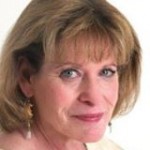 Joining the show during the second and third hours is acclaimed bestselling author Rabbi Wayne Dosick, Ph.D. and his wife, highly acclaimed international teacher, author, and therapist Ellen Kaufman Dosick to discuss moving through limitations and the great life-death polarity.
We are going through challenging times, and it seems many people are hitting the wall physically.  Rabbi Wayne and Ellen will discuss the limitations of both men and women, and how we can learn to move through these challenges.  In addition, they'll discuss the great Life-Death Polarity, and why so many are passing at this time.
Rabbi Wayne is the author of  The Real Name of God:  Embracing the Full Essence of the Divine. His wife, Ellen Kaufman Dosick, is an international teacher, author and therapist who works with Soul Memory Discovery.
Rabbi Wayne Dosick is the award-winning author of eight critically acclaimed books, including the now-classic Living Judaism, Soul Judaism, 20-Minute Kabbalah, When Life Hurts, and the much-beloved Golden Rules. He is also is the spiritual guide of the Elijah Minyan in San Diego, California, a former visiting professor at the University of San Diego, and the former host of Spirit Talk Live! Radio on HealthyLife.net.  He has been described as "a rational intellect with the soul of a mystic," and called by Rabbi Dr. David Ellenson, President of the Hebrew Union College, "a spiritual master of our time," in connection with this book.
Ellen Kaufman Dosick is a Licensed Clinical Social Worker, with degrees from the University of Chicago.  She has been a practicing therapist for more than 35 years, taught on the faculty of the USC Graduate School of Social Work, and has directed programs and offices of social service agencies.  Ellen began partnering with the Soul Memory Discovery work in 1990, and it is the only approach she has used with clients since 1995,  as she has found it to be the most effective change tool she has ever seen.  In 1997, Ellen began teaching this approach to other therapists and healers, and there are now close to 500 facilitators doing Soul Memory Discovery work around the globe.
Since 1994, Ellen has published a bi-monthly transmission that brings channeled messages from her Spiritual Guidance .  These transmissions are so informative and accurate they have been dubbed the "Spiritual Headline News."  The Cosmic Times: Spiritual News You Can Use is available by email or mail subscription, and the collected transmissions from 1998-2002 are available in booklet form.
For her deep connection with Spirit, and her incisive insights into the human psyche and the cosmos in which we live, Ellen has been called "a modern-day prophet," and in 2007, was honored with the prestigious title of "Eshet Chazon", a "Woman of Vision," by Aleph:  Alliance for Jewish Renewal.
For more information about both guests, please visit their respective websites at www.godisanochi.com and www.soulmemorydiscovery.com.
PLEASE CALL   800-259-5791  TO SPEAK WITH RABBI WAYNE AND ELLEN KAUFMAN DOSICK.
Share this post...