(1) John J. Higgins and Barb Adams
Join Barb and John as they discuss the latest news heading into the final weeks before the election, including analysis of the Vice Presidential debate and other top stories of the week.
(2) Rico Racosky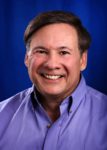 Joining the show during the second hour is commercial airline pilot, author, and inventor Rico Racosky. Rico will be discussing his new book, Just 2 Choices…It Is Your Life.
Would you like to be able to instantly transform your ordinary everyday choices into extraordinary choices to create an extraordinary life?  From Rico's point of view, all of life is choice and happens at the speed of choice. Whether at the controls of an F16 fighter or now at the controls of a sophisticated jet airliner, Rico knows that every choice he makes is based on one of two choices.
Choice is the heart of Rico's new book, Just 2 Choices…It Is Your Life, which is the forefront of what promises to be the forefront of a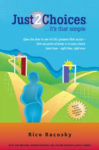 global movement, "The Choice Revolution." The book will make you think about every choice you make as an opportunity for growth, adventure, transformation, learning, and abundance. As Rico points out, "Choice is unavoidable in life, for not making a choice is still making a choice. Every choice counts and Just 2 Choices will show you how to harness the enormous personal power that too often goes unnoticed in every choice so you transform your life–starting instantly with your very next choice."
Rico Racosky's early life was a combination of all things aeronautic and his passion for art. Today, it comes as no surprise that both of these "visual careers" are still playing out in his life in a major way–in his dual careers as a former-fighter-pilot-now-airline-pilot for Southwest and as an author/publisher of multiple graphically-original books. Just 2 Choices is the perfect blend of Racosky's analytic skills and logic that have been honed in aviation and his intuitive insights brought forth through art and design.
Recently at Harvard University, Rico was a featured speaker on his pioneering primal and binary Just 2 Choices system of thought and The Choice Revolution. Racosky holds a B.S. in Management from the U.S. Air Force Academy and an M.S. in Systems Management from the University of Southern California.
For more information, visit http://just2choices.com.
(3) Dr. Steven Buser, MD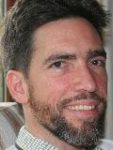 Co-founder of the Asheville Jung Center, Dr. Steven Buser, MD, joins the show during the third hour to discuss his and co-editor Leonard Cruz's new book, A Clear and Present Danger: Narcissism in the Era of Donald Trump.
Narcissism is epidemic and there is scarcely a domain that is immune to its effects. A Clear and Present Danger brings together bestselling authors, university professors, and practicing clinicians to explore this vital topic. "Every country has the government it deserves," said Alexis de Tocqueville, author of Democracy in America. Whatever history eventually records about the 2016 presidential election, A Clear and Present Danger offers a frank and thoughtful exploration of narcissism and will prove to be a timely and timeless study.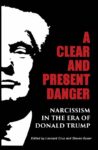 Narcissism demands to be mirrored and refuses to be challenged. It demands acclaim, obedience, and accommodation, while disregarding others. Whether narcissism overtakes the home, the workplace, or the national political stage, everyone who comes under Narcissus's spell, both the narcissist and their subjects, suffer.
Pundits insist that politics has seldom been as polarized as it became during the 2016 election. This was a coincidence of opposites, a coincidentia oppositorum. While Donald Trump galvanized vast numbers of angry, disaffected voters, Senator Bernie Sanders mobilized enormous crowds of young voters who seemed passionately committed to revolutionizing American politics. Regardless of the winner between Trump and Clinton, it is vital to recognize what is happening on this global stage of politics.
Dr. Buser will discuss the phenomenon of Trump as well as the vast landscape of narcissism in general.
Dr. Steven Buser, MD, trained in medicine at Duke University and served 12 years as a physician in the U.S. Air Force. He's a graduate of a two-year clinical training program at the C G Jung Institute of Chicago and is the Co-founder of the Asheville Jung Center in Asheville, North Carolina. In addition to his private practice, Dr. Buser is also serves as Publisher at Chiron Publications.
For more information, visit
A Clear and Present Danger: Narcissism in the Era of President Trump
Share this post...