September 1, 2012   Archives/Pod Casts       Hour 1 –   Hour 2 –   Hour 3
Hour 1:  Nancy du Tertre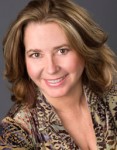 Joining Amerika Now during the first hour of the show is "The Skeptical Psychic," Nancy du Tertre to discuss her book, Psychic Intuition:  Everything You Ever Wanted to Ask But Were Afraid to Know.
Is there really such a thing as a "sixth sense?"  Is psychic ability a natural born gift or a trainable skill?  Can psychic ability be explained in scientific terms?  Nancy will take you on a journey to find the answers to these questions and more.  Nancy became a psychic in mid-life after years of intensive study and training, and is now a believer that everyone has the potential to tap into their intuition and understand the world at a much deeper level.
Whether you believe in psychic phenomena or not really doesn't matter.  Nancy du Tertre clearly makes it obvious that the phenomena and the ability to function with intuitive skills are rampant throughout our culture.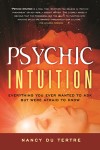 Psychic Intuition bridges the gap between skeptics who can analyze but don't experience psychic phenomena, and believers who have the experiences but lack the ability to analyze.  Nancy's book explains, for the first time, how psychic ability works in the brain.
Her book is cutting edge and timely, as quantum physics and brain-wave research are finding that paranormal phenomena probably do exist and are probably innately and normally interactive with the fundamental essences of all life forms.
For more information about Nancy du Tertre, please visit her website at www.theskepticalpsychic.com.
Hour 2:  Art Olivier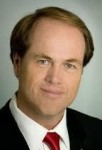 Former Libertarian Vice-Presidential Candidate and California Gubernatorial candidate, Producer, Writer, Filmmaker Art Olivier joins Amerika Now during the second hour to discuss his soon-to-be released motion picture, Operation Terror.
Operation Terror is a political thriller based on events that occurred on September 11th, 2001.  The feature film has already garnered one major award, inclusion in several film festivals, and rave reviews with a 7.5 rating on IMDB.
Operation Terror is the 9/11 story you are not supposed to know!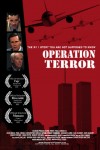 Former Libertarian Vice-Presidential Candidate Art Olivier has turned Hollywood!   Mr. Olivier has not strayed too far from his political roots, however,  with his freshman feature film, Operation Terror, a compelling political thriller.   Reported as being the "9/11 story you are not supposed to know," the idea for the film was based on Art's own research and political views surrounding 9/11.  The film has already garnered one award, four film festival inclusions, and rave reviews.  It's directed by award-winning documentary filmmaker Paul Cross (Severe Visibility and Follow The Leader).
Art is the former Mayor of Bellflower, California, and also ran against Arnold Schwarzenegger in 2006 for the governor's office.  He was also the Libertarian candidate for Vice President in the United States presidential election in 2000 as the running mate of presidential candidate Harry Browne.
For more information about Operation Terror, please visit the website at www.operationterror.com.
Hour 3:  Re-broadcast of June 2, 2012, interview with Tom Reed, "The Tehran Triangle"
Share this post...