(Hour 1) John J. Higgins and Barb Adams, Week in Review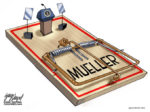 Join Barb and John as they look back at some of the top stories of the week while offering their own opinions and insight on the current state of affairs.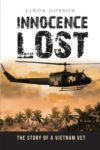 Joining the show during the second hour is author and Vietnam War Veteran, Dan Addair. Dan will be discussing his and co-author, Linda Gosson's, book Innocence Lost: The True Story of a Vietnam Vet.
When John Reed returned home from the Vietnam War after serving two terms, he was severely depressed. Fifteen years later he was diagnosed with PTSD. Forty-six years after his service to his country, he attempted to commit suicide. Fortunately, the attempt failed. But the government, instead of offering him much-needed treatment, thanked Reed for his service by convicting him on a second-degree felony charge and sentenced him to a 15-year prison term. Innocence Lost is his story.
Reed discovered that after fighting for his country, his country wasn't ready to fight for him. He couldn't get a job. He was unable to get credit. At the age of 20, after fighting two tours of duty in Vietnam, he wasn't considered an adult in the United States. Bars, taverns and voting rights were off limits. But the worst of it was the emotions and memories that assaulted him and waged a constant battle within him.  At the age of 45, Reed was finally diagnosed with PTSD, major depression, and suicidal tendencies. Life looked hopeless for him. His marriage was falling apart, he was drinking, his son was on drugs, he was unable to hold down a job, and he was continually plagued with memories of Vietnam. He pulled the trigger on his revolver. As he heard the bullet discharge, he knew something was wrong. His suicide attempt had failed. After a brief stint in rehab, the next thing Reed knew was that he was going to jail. After serving two tours of duty for his country, Reed wondered what he had done to deserve the brutal living conditions of jail, which he describes as a "POW camp located in my own state of Florida."
Innocence Lost is a call to arms to help our wounded warriors by giving them the treatment they deserve for fighting for their country. Reed, and many of our Vietnam Vets and wounded warriors from our current wars, need and deserve treatment for PTSD. Instead of getting the help he needed, Reed was treated like a criminal. He deserved better than that—and so do all of our veterans suffering from PTSD.
(Hour 3) Dr. Joseph Christiano (Rebroadcast), Stem Cell Revolution (Original air date February 24, 2018)
Share this post...