May 11, 2013 – Archives/Pod Casts             Hour 1 –   Hour 2 –   Hour 3
Hour 1:  Kate Fearon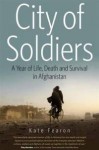 Joining Amerika Now during the first hour of the show is author Kate Fearon, who will be discussing her powerful book, City of Soldiers:  A Year of Life, Death, and Survival in Afghanistan, in which she details what life in Afghanistan is really like.
Behind the headlines, strategies, and surges, what is it really like to live and work as a civilian in war-torn Afghanistan, rebuilding with its people and fighting the Taliban with flip-charts and pens, not guns?  Kate Fearon recorded daily life on the front line in her book, City of Soldiers:  A Year of Life, Death, and Survival in Afghanistan, a riveting account of working for the Provincial Reconstruction Team for sixteen months in Lashkar Gah (Persian for "army barracks," in effect, a "City of Soldiers"), the capitol of Helmand Province.  Admist the violence, Kate unearthed extraordinary stories of how ordinary Afghan men and women live and think both inside and outside the walls of military bases.
During the interview, Kate will discuss why she chose this line of work and what it's like working with Tribal Elders.  In addition, she'll talk about what Afghan women really think of their burqas as well as the perils of travel in and out of Afghanistan.
No novice to this type of work, Fearon has been involved in similar projects in Northern Ireland and Sarajevo, and makes interesting comparisons between them.  According to Fearon, the key driver for Afghans is pragmatism, and their overriding goal is survival.  She will also discuss how women are asserting themselves in a seemingly impossibly restrictive culture.
Kate Fearon was the Governance Advisor on rule of law issues to the Helmand Provincial Reconstruction Team in 2009 and 2010 and then Head of the Mitrovica Office for the International Civilian Representative in Kosovo.  She was a founding member of the Northern Ireland Women's Coalition and adviser to its delegation to the Northern Ireland peace talks.  She is also the author of Women's Work:  The Story of the Northern Ireland Women's Coalition.
For more information, please visit http://www.amazon.com/City-Soldiers-Death-Survival-Afghanistan/dp/1566569028/ref=la_B001KIK9LQ_1_1?ie=UTF8&qid=1363329930&sr=1-1
PLEASE CALL  800-259-5791  TO SPEAK WITH KATE FEARON.
Hour 2:  John Baumann, JD

John Baumann, JD, joins the show during the second hour to talk about his self-reinvention after being diagnosed with Parkinson's disease, which is detailed in his book, Twelve Action Steps to Achieve the Success Your Truly Desire:  Decide Success."
Diagnosed with Parkinson's at 41 years of age at a stage in life when he was a highly successful attorney with a family, two children, and a passion for sports, John Baumann was suddenly faced with adjusting his life and creating what for him was the "new normal" and an exemplary life full of satisfaction.  His self-reinvention, drawing upon his core values, a thorough assessment of his skills and weaknesses, enabled him to develop a thriving consulting practice in the service of others.
John will offer many life lessons, self-evaluation tools, and tactics applicable to all who face challenges in their health, work, or relationships, and who have a desire for a more fulfilling life.  John's approach has also inspired students, those newly employed, and listeners seeking "success" however they define it.
Today, John is a consultant in workplace harassment elimination and a highly sought after workshop facilitator.  He is also the Chair of the Make-A-Wish Foundation board of directors in Kentucky and caregiver (along with his wife) to his daughter with cerebral palsy.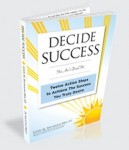 John is also a National Speakers Association inspirational speaker on success and becoming a "Proud Person with Parkinson's" (or any other life-changing event) – living life to the fullest.   He is on the faculty of the University of Louisville College of Business and a practicing attorney.
In addition, John has contributed to the book, Roadmap to Success, which also contains contributions by Dr. Ken Blanchard and Deepak Chopra, and has also made an appearance as a commentator on CNN HEADLINE NEWS and hosted an internet talk show on success (with more than 50,000 monthly listeners).
As The Inspiring Esquire, he produced two DVDs (Learn Success Today and Learn Negotiation Today) and a CD (Reclaiming Posi-spective). He is particularly proud of being selected the Most Inspiring Professor by the University of Louisville Scholar – Athlete of the Year and a 2011 Faculty Favorite.
John earned his Juris Doctorate degree from Cornell Law School after graduating Summa Cum Laude with a Bachelors Degree in Business Administration from the University of Massachusetts School of Management.  As an attorney, Baumann has practiced law in Texas, Louisiana and New Jersey before becoming General Counsel of a NASDAQ listed corporation headquartered in Kentucky. He was a trial attorney with Exxon and was the lead attorney and human resources manager for Steel Technologies, an international steel processing company with over 25 plants owned by Mitsui of Japan and Nucor.
For more information, please visit his website at www.theinspiringesquire.com.
PLEASE CALL  800-259-5791  TO SPEAK WITH JOHN BAUMANN.
Hour 3:  Hal Herring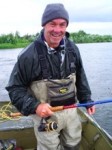 Joining Amerika Now during the final hour of the show is award-winning environmental journalist and editor at The Nature Conservancy Hal Herring, who will be discussing the role of cities in global sustainability.
The world is undergoing the largest wave of urban growth in history.  More than half of the world's population lives in towns and cities, and by 2030 it is projected this number will climb to almost 5 billion people, with most of the growth occurring in smaller towns and cities, which have fewer resources to respond to the change.  While cities generally do not have a good reputation for development or for ecological sustainability, they can offer a more favorable setting for the resolution of both social and environmental problems.  The density of urban life can relieve some of the pressure on natural habitats and areas of biodiversity.  With current projections showing at least 9 billion people on the planet by 2050, there will be tremendous pressure on the natural systems that we all rely on for our survival.  Our challenge in the decades ahead is learning how to use the possibilities urbanization offers, because the future of humanity depends on it.
Hal will discuss what a sustainable city is as well as what role cities have in driving global environmental changes.
Hal Herring is an award-winning journalist and editor at The Nature Conservancy, the world's leading environmental conservation organization.  In addition, Hal is a contributing editor at Field and Stream Magazine, and has written for publications ranging from the Atlantic Monthly and the Economist to Creative Nonfiction and Orion.  A lifelong outdoorsman, mountaineer, hunter and fisherman, Hal is based in Montana.
If you'd like more information about Hal Herring, please visit his website at www.halherring.com.  For more information about The Nature Conservancy, visit their site at www.nature.org.
Share this post...