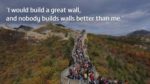 (1) OPEN Discussion on Theater of the Absurd
There's no political event on Earth like the U.S. presidential election, but this year's  campaign has been nothing short of insane, stupefying, and absurd. From Ted Cruz eating bacon off a machine gun to just about everything associated with Donald Trump's campaign (Great Wall of Trump, the myriad of outrageous quotes including the creepy, "I've said if Ivanka weren't my daughter, perhaps I'd be dating her.")
Most Americans feel helpless in the face of a political system where individuals can do little in the face of billion-dollar corporations' contributions. Additionally, our nation has become so divided and polarized that voicing one's opinion comes with the risk of setting off another person's anger and possible physical retaliation.
So how has America devolved into such a theater of the absurd? First, there is an overwhelming feeling of intransigency among millions of disenfranchised Americans. Couple that with our political system being co-opted by a billionaire, multi-national, corporate class and a strong, anti-intellectual, anti-government, anti-humanistic movement that permeates our culture and it's no wonder why America seems to be trapped in a surreal theater of the absurd.
JOIN Barb and John as they discuss The Theater of the Absurd.
(2) Margo Porras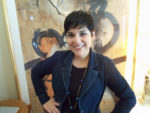 Joining the show during the second hour is Margo Porras. Margo is the co-host of the Book Versus Movie Podcast with Margo Donohue.
It's undeniable–we all have opinions about whether or not a book is "better" than its movie version. While movies can bring entire worlds to life before our eyes, books let us live out the story, feeling all the emotions and allowing our imaginations to create those worlds and characters.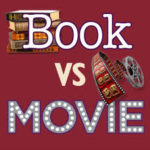 Each year, more and more movies are adapted into screenplays and then movies. In 2016, some 19 books will be making their way onto the big screen. Margo will discuss the never-ending debate of book versus movie as well as share some of her top picks–past and present.
Margo Porras has been named a "Top 10 Mom Blogger" and a "Blogger to Know in 2014" by Latina Magazine. As a cast member of the popular Mommalogues show on Sheknows.com, she received Digiday Awards in 2012 and 2013, beating out media outlets such as PBS and CBS Sports. Margo has been featured in Woman's Day, Latina and on such popular health podcasts as The Lifestyle Accountability Show and Half Size Me. In addition to her personal blog, Nacho Mama's Blog, Margo hosts a vlog on YouTube and her personal podcast Nacho Mama's Podcast (lifestyle/health).
Having struggled with obesity since birth, in 2013 Margo realized two of her lifelong dreams: to achieve a healthy BMI and to appear in an exercise video with Richard Simmons. She is currently pursuing her third lifelong dream–to prove that Doritos are laced with crack.
For more information, visit http://www.bookversusmovie.com.
(3) Marisa Labozzetta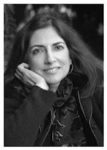 Award-winning author Marisa Labozzetta joins the show during the third hour to discuss her latest work, Thieves Never Steal in the Rain.
Marisa's latest book is a compilation of 10 short stories about the women in a tight-knit family and the sometimes supernatural difficulties they face.
Births mark beginnings while funerals toll in endings. In between there resides so much life—moments of intense joy, heart-wrenching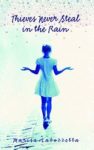 grief, and all the ups and downs that color the struggle with loss in all of human existence. In her series of short stories, Marisa Lobozzetta deftly chronicles the personal episodes that transform the lives of five Italian-American cousins during the final years before the death of one of the family patriarchs.

Marisa will share some of her thoughts on family, death, loss, and the supernatural as well as read from a couple of her stories.
Marisa Labozzetta is the author of the novels, Sometimes it Snows in America and Stay With Me, Lella. In addition, she's the author of the award-winning collection of stories, At the Copa, which was a finalist for the 1999 Binghamton University John Gardner Fiction Award. Marisa lives with her husband in Northampton, Massachusetts.
For more information, visit http://www.marisalabozzetta.com.
Share this post...