February 14, 2015 – Archives/Pod Casts        Hour 1    –    Hour 2    –    Hour 3
Hour 1:  OPEN DISCUSSION on Dishonesty, Deception and Disloyalty with John J. Higgins and Barb Adams

Dishonesty:  The recent scandal involving Brian Williams has many questioning the integrity of objective journalism and the future of news gathering and news "making."  Journalism has been seen as providing the lifeblood for our democratic society.  John and Barb will discuss whether we are seeing the end of reliable journalism as well as the implications of news organizations that report opinion rather than the news.
Deception:  John and Barb will discuss astroturfing, the use of social media by political, corporate, or other special interests to manipulate and distort media and discredit sources of information through sites such as Wikipedia. They'll also discuss politicians who lie about where their donations come from and Super Pacs that don't reveal the identities of their contributors as well as the HSBC scandal.
Disloyalty:  John and Barb will discuss the social contracts we, as citizens, have with our country and what our government is supposed to do in exchange.  They'll also ask the question whether corporations are citizens and should be held accountable as such.
In addition, John and Barb will discuss some possible practical solutions to the corruption that is running rampant throughout our nation.
CALL  800-259-5791  TO JOIN IN THE DISCUSSION!
Check out Practical Solutions for America on Facebook.
Hour 2:  Kimberley Heart

Joining Amerika Now during the second hour is author, public speaker, radio host, practicing therapist, and consultant to fortune 500 companies Kimberley Heart, who will be discussing her book, Get Love:  How to Transform Your Love Life.
Remember that feeling? The one where you have fallen deeply into love, when you are both high on each other? And then that relationship which began in such elation begins to erode, and the love becomes pain. You are left feeling the loss and the anguish. And it isn't the first time this has occurred, is it? Are you just star crossed–or is something else going on here?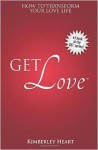 The truth is that deep down in your subconscious, you are playing out a belief that will continue to haunt your relationships and you will attract people who don't know how to love you fully and unconditionally. In Kimberley Heart's groundbreaking new book GET Love™: How to Transform Your Love Life, she provides the specific steps to find and uproot your belief, and replace it with one that will pave the way for an unequaled and true love. One that gives both parties the freedom to be themselves–and to embrace the ultimate loving relationship!
Kimberley will discuss
How to untangle yourself from requiring your partner to fill your needs,
How to love without fear, and
How to remove the barriers so you can be fully committed to a love that knows no boundaries.
Kimberley Heart has successfully served as a mentor for more than three decades in her capacity as a public speaker, radio host, practicing therapist, and consultant to fortune 500 companies and their leaders. Heart's success as a mentor comes from the combination of her Masters of Psychology from the University of Colorado, Psychiatric Physician's Assistant degree from the Medical College of Georgia, and the vast amount of post-graduate business courses she completed at Harvard, USC, and various other institutions. The interplay between her mastery of psychology, business theory, business practices, and leadership have resulted in a unique and highly sought after set of skills. She often works with individuals and couples, counseling them on life-changing methods to transform their lives through the management of their subconscious beliefs.
For more information, visit http://www.amazon.com/Get-Love-Transform-Your-Life/dp/0991665511
CALL  800-259-5791  TO SPEAK WITH KIMBERLEY HEART.
Hour 3:  Dr. Peter Sacco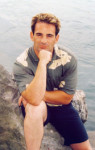 Returning to the show during the final hour is international self-help author and novelist, Dr. Peter Andrew Sacco, aka Canada's Psyche Doc.  Peter will be talking about his recent book, Why Keeping Resolutions Are So Ridiculously Difficult:  The Handbook to Understanding and Overcoming Procrastination.

Don't let procrastination take over your life.  You tell yourself, "This time I'm going to beat the demon(s) I've wrestled with for months, years…decades.  This time I will not fail!"
But like clockwork, motivation gradually dwindles – again.  Those bad habits come back – again.  And before you know it, you're back to square one – again.
Peter will discuss how you can avoid pitfalls associated with keeping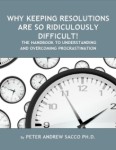 resolutions, and what you can do to ensure this time is different; this time you will beat those demons once and for all.
Peter's Ebook is available for FREE on his website, http://petersacco.com.
In the second half of the interview, Peter will talk about his upcoming book, written for children, that deals with bullying and how to prevent it.
For more information, visit http://petersacco.com.
NO CALLS, THIS SEGMENT WAS PRERECORDED.
**KEN GOLDSTEIN CAN BE HEARD DURING THE THIRD SEGMENT OF EVERY HOUR.
Share this post...