July 24, 2010, Podcast/Show Archives Hour 1 – Hour 2 – Hour 3 – Hour 4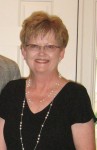 Tonight's show will feature a round-table discussion about the Divine Feminine, what it means and how the new energies coming through at this time are affecting everyone and the collective consciousness as a whole. Joining Amerika Now tonight are Karen Buchanan and Connie Neville (pictured), who will discuss how an understanding of the Divine Feminine can help everyone in these unsettled times, and how embracing both male and female energies can lead to a more balanced and productive lifestyle as well as helping energetically heal the Earth.
A native of Southern California, Karen Buchanan's early professional experience included the fields of training, organizational development, executive leadership consultation, and change management for various corporations. Karen's formal education includes a Bachelor's degree in Multi-Media Communications and a Master's degree in Corporate Communication, both from California State University, Northridge.
In addition to marketing and communication contributions for a new online membership website called Limitless Living (www.limitlessliving.org), Karen currently facilitates classes in Strategic and Team Leadership, Organizational, Nonverbal and Interpersonal Communication, and Group Dynamics for Regis University's College for Professional Studies in Colorado.
Karen is also a member of the Fort Collins Human Relations Commission and Character Fort Collins' Community Engagement Council.
Connie Neville received a Master's degree in Education in the area of Guidance and Counseling from Northwest Missouri State University and a Bachelor's degree in Metaphysics from the University of Sedona. Connie has been a former educator and counselor within the public school systems of Iowa, Colorado, and Missouri. She has taught and counseled students from kindergarten to graduate school, but felt called to work in the field of Metaphysics. As a Spiritual Coach and Reiki Master, Connie helps others explore their inner child and look at dreams as a way to bring clarity and resolution to some of life's challenges.
It is Connie's concern for our beautiful planet Earth that brings her to Amerika Now to discuss the Divine Feminine in these unsettling times. Personal responsibility for the consciousness affecting our planet must become a more balanced consciousness of action, healing, nurturing, and love. When society as a whole becomes open to the balanced male and female principles within our world view, we will energetically be able to heal our beloved planet Earth. Connie does not proclaim to be an expert in the field so much as a perennial learner looking for the answers to those "big questions."
The phone lines will be open all evening for shared discussions. Call 1-800-259-5791 to participate!
Share this post...