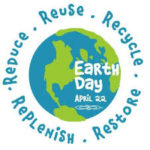 HAPPY  EARTH  DAY 2017!!
(1) John J. Higgins & Barb Adams, The Week in Review

(2) Dr. Susan Edelman, MD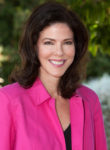 Joining the show during the second hour is author and psychiatrist Dr. Susan Edelman, MD. Susan will be discussing her book, Be Your Own Brand of Sexy: A New Sexual Revolution for Women.
Today's dating culture is a minefield. With tricky dos and don't and endless conflicting strategies, women are more confused than ever. You could be hurting yourself and not even know it, but psychiatrist Susan L. Edelman says it's not your fault.
Twenty-nine years of listening to the deepest secrets of patients has allowed Dr. Edelman to unlock the mystery of why women don't get what they want from men. Dating doesn't have to be filled with angst and disappointment anymore. It's time to change the game!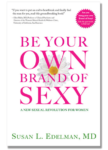 Susan will discuss how to attract your ideal partner; determine whether he's into you; date to get what you want; know when it's the right time to have sex; navigate complex navigate complex relationship issues; increase your confidence; and be happy alone and with a partner.
Psychiatrist Susan L. Edelman helps women reclaim their power by learning what works best for them, instead of what they're programmed to believe is "normal" by todays' culture. She has a private practice in Palo Alto, California, and is an Adjunct Clinical Associate Professor at Stanford University's Department of Psychiatry and Behavioral Sciences.
For more information, visit http://beyourownbrandofsexy.com.
(3) Dr. Lois Prislovsky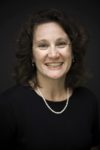 Author and psychologist Dr. Lois Prislovsky joins the show during the third hour to discuss her and Barb Rentenbach's book, Neurodiversity: A Humorous and Practical Guide to Living with ADHD, Anxiety, Autism, Dyslexia, The Gays and Everyone Else.
Well most of us know it's against the law to discriminate against someone because of their faith or race. Unfortunately, we haven't come that far in other areas. For those who behave differently by virtue of their neurology, they have no protections other than those generally afforded under the Americans with Disabilities Acts. And changing societal attitudes toward neurological differences is complicated.
Neurodiversity is the fact that neurological differences like autism, ADHD, dyslexia, etc, are natural human variations that have real benefits. The neurodiversity movement, which values such human differences, is gaining speed and moving forward. The book was written by Barb and Lois in alternating chapters. Barb is a non-verbal austistic who is "disguised as a poor thinker" because her body does not reliably respond to what her brilliant mind tells it; she needs round-the-clock-assistance, so people tend to make all types of assumptions about her intelligence.
Neurodiversity is about creating equality through perspective. Barb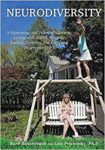 gets to play the "normal" in this book, though, as Lois, an educational specialist, has more traits in the title than Barb. Lois writes about actual client experiences, psychological and neurological research, and many of her own trials and errors to share what she has learned about ADHD, anxiety, Autism, dyslexia, and being gay.
Together Lois and Barb form Mule and Muse Productions and they co-host the podcast, Loud Mute Radio.
Lois earned her doctorate in educational psychology from the University of Tennessee. She then completed over 138 hours of post-doctorate studies in assessment, cognitive psychology, Lindamood-Bell reading therapy, DIRFloortime methods for strength/relationship approaches to understanding Autism Spectrum Disorders, and advanced certifications in Ericksonian hypnosis. Dr. Prislovsky serves as Executive Director of the Greater Living Institute, President of Psychoeducational Network (private practice), and President of Mule and Muse Productions.
For more information, visit http://muleandmuseproductions.com.
Share this post...