May 4, 2013 – Archives/Pod Casts              Hour 1 –   Hour 2 –   Hour 3
Hour 1:  Eldon Taylor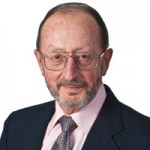 Award-winning, New York Times bestselling author Eldon Taylor joins Amerika Now during the first hour of the show to discuss his newest book, I Believe:  When What You Believe Matters!
What's the foundation underpinning success in all areas of life?  Is there a blueprint?  What if you learned that your beliefs were the very cornerstones that supported success, and that some could give rise to success in certain areas but complete failure in others?  Would you choose to build a stronger overall foundation?
Eldon Taylor has spent more than 25 years researching the power of the mind and developing scientifically proven methods to enhance the quality of your life.  His latest book, I Believe, will not only inspire you, but will highlight the kinds of beliefs you hold that may be causing you to fail.  In the process, it will provide you with the opportunity to choose, once again, what will drive your life.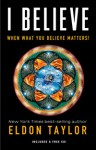 Eldon will reveal the importance of choosing your beliefs and the effects this has on the quality of your life.  You'll learn many things about life beliefs, ranging from influencing how long you will live and how your DNA expresses itself to what you will allow yourself to see and hear.  You'll be amazed at the many consequences for every single belief.  It's like a spider web that continually builds upon itself, often trapping us where we don't want to be.  When you discover the full power of your beliefs, you will finally understand why your life is the way it is–and you will be fully empowered to achieve your highest dreams!
Eldon Taylor is an award-winning, New York Times bestselling author of more than 300 books plus audio and video programs.  He has researched the power of the mind for the past 30 years and has earned doctoral degrees in Psychology and Metaphysics.  He's listed in more than a dozen Who's Who publications including Who's Who of Intellectuals and Who's Who in Science and Engineering. He's a fellow in the American Psychotherapy Association and an internationally sought-after speaker.  His books and audio-video materials have been translated into more than a dozen languages and have sold millions worldwide.
In addition, Eldon is the inventor of the patented Inner-Talk Technology and the Founder and President of Progressive Awareness Research, Inc.  He's been featured as an expert in films, print, television, and radio.  Eldon has been called a "master of the mind," and has appeared as an expert witness on both hypnosis and subliminal communication.  He's also the current talk show host of Provocative Enlightenment on Hay House Radio.
For more information on Eldon Taylor, please visit his website at www.eldontaylor.com.
PLEASE CALL  800-259-5791  TO SPEAK WITH ELDON TAYLOR.
Hour 2:  Malcolm Out Loud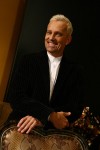 Joining Amerika Now during the second hour is America's Ultimate Brink Thinker, Malcolm Out Loud, who will be discussing the effects sequestration is having on American society as well as how to wrangle "big government" back under control.
Malcolm Out Loud is a national and political commentator and the host of the WebTV Channel, www.MalcolmOutLoud.TV, home of his news magazine.  In addition, Malcolm is also published author, speaker and the talent behind a daily radio feature, the Out Loud Minute, which is broadcast daily on 500+ radio stations around the country and reaches an audience of 16 million listeners.
Every day Malcolm leads an assault on mediocrity, constantly inspiring others to get Out loud in every aspect of their lives.  As Malcolm says, "If we can get the right voices and ears to the table, then dialogue and debate will most certainly turn into clarity and conclusions.  When open-minded people sit down at the table to engage in discussion, almost anything is possible."
Malcolm covers society, culture, business, community, government, education and entertainment.  You haven't seen the news until you've seen "News Out Loud!"
Malcolm has been featured on national such as Daybreak USA, CNN, The Big Biz Show with Sully, WCIB Chicagoland Radio, WOW FM, The James Lowe Show, FoxNews.com and more.  He's also the author of www.ItsTimetoGetOutLoud.com blog and the Brink Thinking blog.
Malcolm began his career in advertising and marketing.  After finding success with his marketing agency, Teasdale Worldwide, Malcolm knew he needed to take his message to the American people.  "I am continuously convinced we can do better.  We need to realize that each of our individual contributions make up a more advanced and productive society.  I encourage each and everyone of us to get Out Loud."
To fulfill his mission, Malcolm chose to use the world of media and launched MalcolmOutLoud.TV.  In addition to producing his WebTV Channel and his work in radio broadcast and publishing, Malcolm leveraged his 25+ years of marketing expertise to launch Creative Minds Big Picture, a division dedicated to helping harness the power of WebTV and digital media.
For more information, please visit www.MalcolmOutLoud.TV.
Hour 3: Rebroadcast of Everte Farnell from January 26, 2013 "End of the World as We Know It"

Share this post...