Hour 1 – Gordon Dillow, Fire in the Sky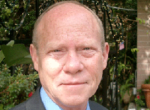 Joining the show during the first hour is author and journalist, Gordon Dillow. Gordon will be discussing his engaging book, Fire in the Sky: Cosmic Collisions, Killer Asteroids, and the Race to Defend Earth.

Last week, on Thursday, July 25th, an asteroid nicknamed Asteroid 2019 OK, measuring 187 to 427 feet, managed to pass within 45,369 miles of our planet, less than one-fifth of the distance to the moon, making it a very close call in space terms.  Perhaps just as worrisome, the asteroid's passage was announced only hours before its passage, having been detected just a few days prior.
Asteroid 2019 OK serves as a reminder and wake-up call that it's only a matter of time before Earth is hit by an asteroid or comet of potentially catastrophic size (again).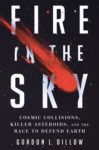 In his book, Fire in the Sky, Dillow warns that we need to get much better at detecting objects hurtling towards our planet, and if they're large enough to penetrate our atmosphere without burning up, we need to figure out what to do about them.
Taking an in-depth look at asteroids that hit Earth in the past, Dillow will also discuss what we're doing to prepare against the next asteroid-caused catastrophe. During the interview he'll discuss what asteroids are, which ones are the most dangerous, and how often they strike Earth. In addition, he'll discuss how our government and other agencies around the world conduct asteroid "war games" to prepare for any future asteroid impact.
Gordon Dillow has been a reporter, columnist, and war correspondent for more than 30 years. He has written for a number of newspapers, including the Orange County Register, the Los Angeles Times, and the Los Angeles Herald Examiner, and is the author of Fire in the Sky and coauthor of Where the Money Is, Uppity, and Blue on Blue. Gordon Dillow lives in Scottsdale, Arizona.
For more information, visit https://gordondillow.com.
Hour 2 (Rebroadcast) – Rick Miller, Be Chief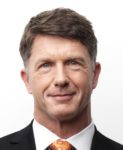 Joining the show during the second hour is unconventional turnaround specialist, sought-after speaker, servant leader, and expert in driving sustainable growth, Rick Miller.  Rick will be discussing his book, Be Chief: It's a Choice, Not a Title.
Conventional wisdom has long defined "Chiefs" as rulers of people—those who are successful and hold the most power. In business and society, we view Chiefs as "special" and selectively chosen, a title reserved for those at the top of an organization. But what if conventional wisdom is wrong?
When Fortune 50 turnaround specialist Rick Miller was tasked with rehabilitating million- and billion-dollar organizations facing market crashes and the perils of war zones, he didn't do it by turning to Chiefs in the top echelon. Instead, he drew from lessons he learned from a six-year-old girl, Melissa—an energized and goal-driven wheelchair-bound girl who inspired and motivated everyone at a Morristown hospital—who taught Miller a lesson: powerful Chiefs don't need a title, they're all around us.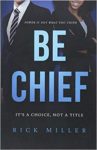 If you want to drive sustainable growth that turns companies around, says Miller, author of the new book Be Chief: It's A Choice, Not A Title (Motivational Press, September 2018), your organization needs to be filled with Chiefs at every level. When employees feel the power of being Chief, they unlock their true potential—and your organization's as well.
Drawing from over 30 years' experience in leading multinational and startup organizations, Miller lays out research-based strategies, road-tested tools, and compelling case studies that show how empowered Chiefs create a culture of performance that drives amazing results.  Learn:
-How "being Chief" is contagious and creates viral, energizing engagement.
-How a Power Compass—a combination of values, insight, creativity, discipline, and support—will guide the direction you should take in any given moment.
-Why "people metrics," and measuring with granularity, maximizes success.
-Why vulnerability sparks meaningful connections between Chiefs at all levels.
For over 30 years, Rick Miller has served as a successful senior executive in roles including President and/or CEO in Fortune 10, Fortune 30, nonprofit, and startup companies, including AT&T Global Services and Lucent Technologies. Throughout his career, Rick has been recruited from the outside to turn around poor performance in difficult times. His new book, Be Chief: It's A Choice, Not A Title, helps leaders at all levels achieve their true potential.
To learn more, visit BeingChief.com.
Ken Goldstein comments each hour on Learning a Different Way.
Share this post...