June 8, 2013  –  Archives/Pod Casts              Hour 1 –   Hour 2 –   Hour 3
Hour 1:  Richard Moss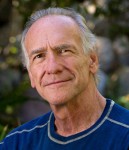 Joining Amerika Now during the first hour is globally-renowned physician-turned-master healer (the Maestro of "Deep Work") and international bestselling Hay House author Richard Moss, who will be discussing his latest book, Inside-Out Healing:  Transforming Your Life Through the Power of Presence.
There cannot be true change–real lasting transformation–without "Deep Work."  And that is why Richard Moss has given his life over to teaching people how to delve deeply into their inner core so they can achieve a life of "Radical Aliveness," Unconditional Love, and Real Inner Peace.
For 37 years, Richard has been guiding people on profound journeys of self-inquiry and self-discovery that have transformed their relationships with themselves, with their loved ones and with the world.
Richard Moss may be the least known of the superstar spiritual luminaries, not because his work is less significant, but because this humble man has worked diligently to eliminate his own ego.  He is content to work on a more intensely personal level, and instead of filling rooms of 300, he works in intimate settings close to Nature where Deep Work is best done and true long-term transformation can occur.  His work is centered in helping people achieve present moment awareness and to clear away the beliefs, habits and thinking patterns that prevent them from living in a hyper-alive, joyful and loving state of being.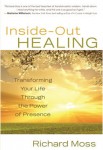 Tonight he'll discuss his latest book, Inside-Out Healing, where he outlines his methodology for achieving this mastery.  This inspiring book presents powerful principles, tools, and practices for transforming self-limiting patterns of thought and behaviors and for staying in the present even in the midst of very difficult feelings. Drawing from individual counseling sessions and utilizing practical exercises, Dr. Moss demonstrates how awareness and presence can be applied to support change in yourself and others, thereby creating a solid bridge between knowing and doing.  Inside-Out Healing will help you become more available and fully connected with yourself and others, build a solid foundation for healing in all areas of your life, be better able to handle difficult situations with more elegance and ease, improve both personal and professional relationships, expand your capacity for genuine empathy and compassion, and experience more richness, gratitude, and fulfillment in your life and relationships.  Are you ready for a shift of consciousness that liberates your mind and heart?  Whether you're motivated by illness, relationship unhappiness, or the desire to excel and experience life to the fullest, this book holds the keys.
How did this Colorado-based-nature-loving spiritual mentor develop his unique approach?  It was through his own spiritual and temporal transformation.  Moss was a doctor of Emergency Medicine and Preventive Medicine, but found traditional medicine falling short of curing what really ailed people, the deep-seated reasons that they became ill in the first place.  At age 30, he had a transformative, "fundamental realization," a sudden surge of energy that moved through his body, opening him to unknown and new realms of consciousness.  While it took years to integrate that awakening, it gave him a highly attuned intuition about the nature of the mind and a heightened sense of empathy and compassion.  His new gift included the ability to transmit healing energy to others through touch and voice.
The result is that Richard has committed his life to helping others alleviate their suffering and open themselves to this higher state of being.
Richard's other books include The I That Is We: Awakening to Higher Energies Through Unconditional Love, How Shall I Live: Transforming Any Health Crisis Into Greater Aliveness, The Black Butterfly: An Invitation to Radical Aliveness, The Second Miracle: Intimacy, Spirituality, and Conscious Relationships, Words That Shine Both Ways, and The Mandala of Being: Discovering the Power of Awareness.
Richard Moss received his B.A. from the State University of New York at Stony Brook in 1968 and his M.D. from New York Medical College in 1972. He is a diplomat of the American College of Emergency Medicine (1974) and the American College of Preventive Medicine (1979), and a member of the American Holistic Medical Association.
Dr. Moss has presented at numerous conferences, churches, training organizations, businesses such as Eli Lilly Pharmaceuticals, and at institutions such as Harvard University, University of Chicago, Stanford University, U.C. Berkeley, and many others both in North America, Europe, South America, and Australia
For more information, visit his website at www.richardmoss.com.
PLEASE CALL  800-259-5791  TO SPEAK WITH Dr. RICHARD MOSS.
Hour 2:  Barbara Schiffman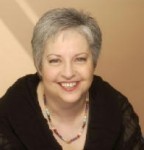 Certified hypnotherapist, Life & Soul coach, veteran Hollywood script consultant, author, editor, and speaker Barbara Schiffman joins Amerika Now during the second hour to talk about stress management and how to enjoy your life and soul.
Would you like to easily access your
own Soul's Wisdom
for more guidance, direction & clarity?
Move forward more
joyfully and confidently
on your life's unique path?
Feel more

balanced, centered

&

energized

every day?

Be more

connected

to everyone & everything?

Build the

courage

to take

Your Leap of Faith

?

Learn new ways to blend

ancient wisdom + modern scientific principles

to  

evolve your whole life?
As a Life & Soul Coach, Barbara blends inner and outer tools ~ including the Akashic Records (the vibrational dimension of our souls' individual and collective journeys through all lifetimes), Hypnotherapy, Guided and Archetypal Imagery, Past Life Healing Tools, Breakthrough Life Coaching and MasterMind Groups, plus other spiritual or healing modalities ~ to help you Enjoy Your Life & Evolve Your Soul.
At age 21, Barbara loaded all of her worldly possessions into a U-Haul, bid farewell to her native Chicago in the rear view mirror, and headed to LA to work in Hollywood. She worked for nearly four decades as a script consultant with A-list talent and top Hollywood firms like Creative Artists Agency (CAA), Dreamworks, Harpo Productions, HBO and Miramax, to name just a few.
Since 1995, Barbara has transitioned from working with fictional Hollywood stories to supporting what she calls "true stories in progress" as a Life & Soul coach. She is quickly becoming known as a leading expert, author and sought-after speaker in the area of Body-Mind-Spirit Balance. Her mission is to help people expand their lives and evolve their souls from "the inside out and the outside in."
Now in her sixties and just beginning her "second act," Barbara continues teaching and training while learning new life lessons and spreading more joy in the world every day. Experience plus observation has helped her create unique life-balance coaching programs for professionals and everyday people who are actively seeking resilient and exhilarating lives.  Her books, especially Living in Balance for Boomers: Secrets to Making the Most of the Second Half of Life, are helpful life improvement manuals for people on every continent and in every age group.
If you'd like more information on Barbara, please visit her website at www.barbaraschiffman.com.
PLEASE CALL  800-259-5791  TO SPEAK WITH BARBARA.
Hour 3:  Carl Honore  (Masha Gessen will be rescheduled to another date)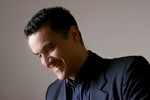 Joining Amerika Now during the final hour of the show is award-winning journalist, author, and TED speaker Carl Honore who will be discussing his latest book, The Slow Fix:  Solve Problems, Work Smarter, and Live Better in a World Addicted to Speed.
We live in a world stuck on fast forward—fast food, instant gratification, speed dating, even how to get rich quick…but while we're racing the clock in an attempt to make things better by speeding them up, most of us are also seeking answers on how to slow down and improve the quality of our lives—although most of us want to know how to slow down as quickly as possible.  Is it possible to slow down and find balance in this fast-paced world of ours?
Carl believes that it is possible to slow down and find balance in our fast-paced, speed-addicted world.  He says "there will be plenty of resistance, but the best arguments are all on the side of the Slow Fix.  Fixing problems thoroughly is never an indulgence or a luxury; it is a wise and essential investment in the future. A problem left to fester now will almost always be harder and more costly to fix later on. Put in the time, effort and resources today, and reap the benefits in your business, relationship or health in the future."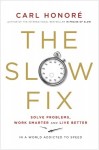 So what exactly is the Slow Fix?   "First of all, it is a state of mind. An acceptance that solving complex problems requires patience, effort and resources. Once we change that chip in our heads, then we can start forging a Slow Fix by taking the time to: admit and learn from mistakes; work out the root causes of the problem; sweat the small stuff, think long and connect the dots to build holistic solutions; seek ideas from everywhere, work with others and share the credit; build up expertise while remaining skeptical of experts; think alone and together; tap emotions; enlist an inspiring leader; consult and even recruit those closest to the problem; turn the search for a fix into a game; have fun, follow hunches, adapt, use trial and error and embrace uncertainty."
Carl is an award-winning journalist, author, and TED speaker whose revolutionary first book, In Praise of Slowness, was an international bestseller and has been published in more than 30 languages.  As the de-facto ambassador for the Slow Movement, Carl is a highly sought after lecturer who speaks around the world about slow living, and his work has appeared in numerous publications including The Economist, The Observer, The Guardian, and Time Magazine among others.
If you'd like more information about the man Newsweek described as "an international spokesman for the concept of leisure" and The Wall Street Journal called "an in-demand spokesman on slowness," please visit Carl's website at www.carlhonore.com.
NO PHONE CALLS PLEASE AS THIS SEGMENT WAS PRERECORDED.
Share this post...