February 25, 2012  Show Archives/Podcasts     Hour 1 –   Hour 2 –   Hour 3
Hour 1:  Jason Martell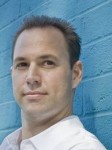 Joining Amerika Now during Hour 1 is Jason Martell, an alien investigator who is very well known in the paranormal circles appearing on shows on the Discovery Channel and History (Ancient Aliens) along with the web and radio shows, talking about UFOs, Planet X, the structures on Mars, the Baghdad Battery, Ancient Astronauts, and the Sumerian culture.
Jason is a world-renowned researcher and lecturer specializing in the ancient Sumerian culture, Sumer's advanced technology, and how it relates to Planet X.  Backed by leading scientists from the mainstream scientific community, Jason has been a guest on numerous television shows, radio programs and has given lectures throughout the world.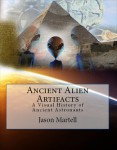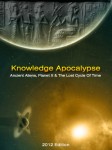 Jason is also the author of Ancient Alien Artifacts and Knowledge Apocalypse.
Jason's findings are based in conjunction with principal ancient scholars such as Zecharia Sitchin and scientists such as Dr. Robert Harrington. He has corresponded with top NASA scientists on the subject of Planet X and the structures on Mars.
As one of the leading researchers in the field, he has created the world's most popular website devoted to the subject of Planet X www.xfacts.com.  This nonprofit venture features Jason's research along with other leading scholar's findings.  xfacts.com attracts over 1 million new visitors each year and ranks in the "Top 10" most visited paranormal websites on the Internet.
Looking forward, Jason is preparing to conduct several groundbreaking international research expeditions. His goal is to gain first-hand access to ancient Sumerian artifacts and other archaeological relics not currently accessible to the public. By bringing worldwide attention to these hidden artifacts, Jason hopes to usher in a new era in the Ancient Astronaut theory.
Jason Martell is a professional employed in the high tech industry. As senior interactive programmer and Internet designer, Mr. Martell has worked with leading technology companies including Intel, HP, Cisco, and Blue Martini.
For more information about Jason Martell, please visit his website at www.xfacts.com.
PLEASE CALL  800-259-5791  TO SPEAK WITH JASON MARTELL.
Hour 2:  Chris Maple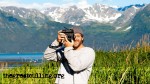 Chris Maple, Producer, of  the documentary film The Great Culling, joins Amerika Now during Hour 2 of the show.
The Great Culling (www.thegreatculling.org) is a documentary film that focuses on the risk and effects of heavy metals and other toxic substances that the general public is unknowingly ingesting and being exposed to. The documentary focuses on "Our Air, Our Food, and Our Water."
Producer Chris Maple is originally from the greater Worcester/Boston, Massachusetts, area and has been living in Los Angeles for 6 years.  Chris holds a degree in criminal justice, however, the majority of his professional background has been mostly in the Financial sector.  As a financial planner, Chris always felt compelled to do more socially.  He was never satisfied with the mainstream and how it tends to feed us filtered versions of the truth.  It was that combination of his innate desire for truth and the teaming up with Paul Wittenberger (Director and filmmaker) that sent him on his personal quest for truth.
In addition to photography, Chris enjoys staying active hiking with his wife and dogs, playing hockey "once again," writing comedy, and fostering local animals.  Chris and his wife reside with two dogs, one cat, four turtles, two rabbits, multiple fish, and wild birds in Monterey Hills, California.
For more information about Chris and the movie, The Great Culling, please visit the website at  www.thegreatculling.org.
PLEASE CALL  800-259-5791  TO SPEAK WITH CHRIS.
Hour 3:  Yalman Onaran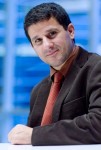 Yalman Onaran joins Amerika Now during Hour 3 to discuss zombie banking and his book, Zombie Banks.
Zombie banks are insolvent financial institutions whose equity capital has been wiped out so that the value of their obligations is greater than their assets.  Instead of "dying," these banks are allowed to "stay alive" through capital infusions from the government, loans from central banks, or put another way, bailouts.  They are a large part of the global economic crisis.
Yalman Onaran is a veteran financial reporter at Bloomberg News and has studied bank insolvency for decades.  One of the first reporters to break the news of the collapse of Lehman Brothers and Bear Stearns, Yalman also opened the Istanbul Bureau of Bloomberg News and exposed 13 insolvent Turkish banks which the government was allowing to continue to operate.  Onaran's work has appeared in the New York Times, Washington Post, Chicago Tribune, Bloomberg, Businessweek, Frankfurter Allgemeine Zeitung, and numerous other news outlets around the globe.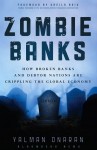 Find out why Yalman believes there is a strong need for better rules to prevent financial institutions from getting to the point of insolvency, or becoming "zombie banks."  Even if they're not zombies now, the biggest global banks are in danger of becoming zombies in the next crisis or the one after.
For more information on Yalman Onaran, please visit his website at www.zombiebanks.org.
PLEASE CALL  800-259-5791  TO SPEAK WITH YALMAN.
Share this post...