February 18, 2012  Show Archives/Podcasts      Hour 1 –  Hour 2 –  Hour 3
Hours 1-2:  Jack Churchward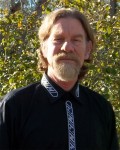 Jack E. Churchward joins Amerika Now during the first 2 hours to discuss his recent book,
Lifting the Veil on the Lost Continent of Mu
.
Jack's research into the life and theories of his great-grandfather, James Churchward, author of the series of books about the Lost Continent of Mu, was done using his technical expertise, unique connections, special viewpoint, and access to a portion of James' original source materials.  Armed with his knowledge and capabilities, Jack seeks to create a more complete understanding of James Churchward and his theories.
Jack spent 6 years in the United States Navy and went on to earn his B.S. in Electrical Engineering from the University of South Florida.  Jack has over 30 years of experience in the Aerospace and Defense industry, having worked on both manned and unmanned Space and Military platforms.  In addition to earning the rank of Eagle Scout as a youth, Jack is a fourth generation engineer and fourth generation patent holder and identifies himself as a Tibetan Buddhist.
Since the publication of Lifting the Veil on the Lost Continent of Mu, Jack has spoken at the Awakening to Higher Consciousness Transformation Conference in Rogers, Arkansas, and has been a guest on the Metaphysical Hour with Dolores Cannon and the Kevin Smith Show.  Jack was also a presenter at the "Human Anunnaki Origins:  What Lies Ahead for the Human Race" webinar presented on November 2, 2011.
Be sure to join Jack Churchward as he presents his thought-provoking research into the life and theories of James Churchward and his lost Pacific Ocean continent that he called Mu.
Jack's YouTube Channel:  http://www.youtube.com/jchurchward/
PLEASE CALL  800-259-5791  TO SPEAK WITH JACK CHURCHWARD
HOUR 3:  Rome Collier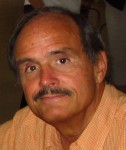 Joining Amerika Now during the final hour is Rome Collier discussing his book, Planet of Games.
Rome is a veteran reporter and Middle East correspondent whose travel and other experiences have provided a perspective of broad diversity in stark contrasts to his life growing up in a small Southern town.  Yet, in the microcosm that was the backdrop for his upbringing, Rome learned the universal values which form the basis for his writing.
In addition to his book, Planet of Games, Rome is also the author of two additional short novels–The Second Coming, which chronicles the experiences of a journalist in the Middle East whose life is transformed by an encounter with a mysterious figure, and C.S.A.:  The Centennial, an alternative history that takes place 100 years after the South won the Civil War.
Now retired from the news business, Rome devotes much of his time to fiction writing and enjoying a variety of books and films.  He lives in suburban Atlanta with his wife.  They have three adult children who all engage in the arts in one form or another.
For more information about Rome Collier, please visit his website at www.romecollier.com.
PLEASE CALL  800-259-5791  TO SPEAK WITH ROME COLLIER
Share this post...