(1) John J. Higgins & Barb Adams – Week in Review and Trump's (Alt-)World
Join Barb and John as they discuss the week in review and also take a look at the World According to Trump (the new alt-reality).
(2) Sandra Reich and Georgia Dow, (Rebroadcast from December 3, 2016)
(3) David Nexon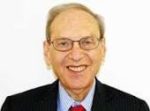 Joining the show during the third hour is former Senior Health Policy Advisor to Senator Ted Kennedy, David Nexon. David will be discussing his and co-author Nick Littlefield's book, Lion of the Senate: When Ted Kennedy Rallied the Democrats in a GOP Congress.
What a difference an election can make! While referring, of course, to the surprise outcome in November 2016, there was another electoral victory that also shocked the political world–the 1994 election which swept a new breed of Republicans into control of both the House and Senate for the first time in 40 years. Led by Speaker of the House Newt Gingrich, Republicans were determined to enact a radically conservative agenda that would reshape American.
As former Senior Health Policy Advisor to Senator Ted Kennedy, David Nexon will share an insider's look at the two years when Senator Ted Kennedy held at bay both Newt Gingrich and his Republican majority.
If you're interested in politics or care about policy and want to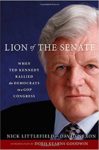 understand how Washington used to work, Lion of the Senate is a must read.  David will discuss the ins and outs of policy making and getting to "yes" in the Senate as well as how deals are made. In addition, he'll talk about why compromise is necessary in a working democracy and how his book can serve as a blueprint to help get Washington working again.
David Nexon served as Senator Kennedy's Senior Health Policy Advisor and directed Kennedy's Senate HELP Committee health staff from 1983–2005.  Nexon was the lead health staffer on the Kassebaum-Kennedy Health Insurance Reform, the Child Health Insurance Program, Medicare drug coverage, and other major initiatives. He is currently an executive at the Advanced Medical Technology Association and lives in Alexandria, Virginia with his wife, Lainey.
Share this post...