Jan 7, 2012 – Show Archives/Podcasts     Hour 1 –  Hour 2 –  Hour 3 –  Hour 4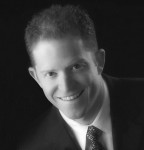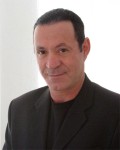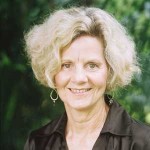 Left to Right:
Seth David Chernoff, Dr. Louis Turi, and Marilyn Bradford.
Hours 1-2: Seth Chernoff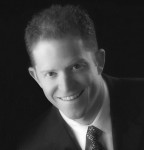 Award-winning author Seth David Chernoff joins Amerika Now during the first 2 hours of the show to discuss his latest book, Manual for Living:  CONNECTION, A User's Guide to the Meaning of Life. Seth is a two-time cancer survivor, award-winning author, gifted public speaker, highly successful marketing professional, and found of multiple companies.  He is the author of Manual for Living:  REALITY and his new book is Manual for Living:  CONNECTION, A User's Guide to the Meaning of Life. Seth's work has been featured in The Wall Street Journal, Chicago Tribune, San Francisco Chronicle, Popular Mechanics, Business Week, USA Today, and nationally and internationally on TV and radio.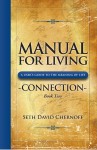 CONNECTION, the second book in the Manual for Living series, is a thought-provoking, soulful inquiry.  Written in easy to understand language with contemporary, practical examples, CONNECTION shows us that our life is much grander than our circumstances; it is a gift filled with choices.  In these pages we come to see others and ourselves through the lens of compassion and oneness.
CONNECTION is for anyone seeking out personal potential, higher purpose, and deeply satisfying relationships.
For more information about Seth Chernoff and his books, please visit his website at www.SethChernoff.com.
PLEASE CALL  800-259-5791  TO SPEAK WITH SETH.
Hour 3:  Dr. Louis Turi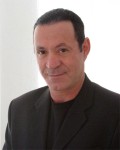 World famous Astropsychologist/Hynotherapist Dr. Louis Turi joins Amerika Now during the third hour.
Like the great prophet, Nostradamus, Dr. Turi was born and raised in Provence, France.  He was influenced by Nostradamus' method of Divine Astrology and spent many years reviving the Seer's rare method.  Dr. Turi moved to the U.S. in 1984 and has since established himself as a successful astrologer, author, and lecturer.  In 1993 he received a metaphysical Doctorate from the Progressive Universal Life Church based in Sacramento, California.  His notoriety skyrocketed after rekindling, practicing and teaching Nostradamus' rare Divine Astrology method, which he calls Astropsychology.
A frequent and very popular media guest, Dr. Turi is known for the hundreds of accurate predictions he makes.  He writes a yearly periodical with all of these predictions called "Moon Power Starguide."  Dr. Turi's perceptive and predictive powers are unmatched and well documented in his books and media appearances.  His articles have appeared worldwide in such publications as Star Teller, New Dawn Magazine, Mystic Pop Magazine, UFO Enigma, Magazine 2000, and FATE. Dr. Turi has been featured on many national television programs such as NBC's Ancient Mysteries series, The Learning Channel, and the Discovery Channel's Journal of the Unknown-More Than Human.
Dr. Turi lectures on numerous incredible topics, but his forte is "The Power of the Subconscious Used to Uncover UCI (Unique Celestial Identify)" to motivate people to be at their best using their natal gifts.  He also lectures on the medical aspects of Astropsychology, Hyponotherapy, and numerous other rare Cabalistic Healing Therapies.
For more information about Dr. Turi and a full listing of his appearances, please visit his website at www.drturi.com.
PLEASE CALL  800-259-5791  TO SPEAK WITH DR. LOUIS TURI.
Hour 4:  Marilyn Bradford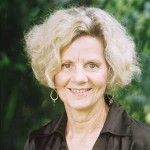 Marilyn Bradford, MSSW, MED,  joins the show for the final hour to discuss "Right Recovery for You and Access Consciousness."
After struggling with her own addictions since childhood (sugar, cigarettes, food, and alcohol), Marilyn Bradford, who earned a Masters Degree in Education, entered psychotherapy.  She was fortunate enough to find a talented, non-traditional therapist who helped her to unravel the web of lies and belief systems that she had "bought from others and created" herself.  After having some success, she entered a graduate program to become a therapist with a specialty in addiction.  After several years of private practice, Marilyn grappled with the paradox of empowering individuals while making them admit to their powerlessness and turning their lives over to someone or something greater than themselves.
It was then that Marilyn found Access Consciousness.  She began teaching the Access tools to her clients with amazing results!  There was no longer a need to approach addiction with a "one size fits all" program.  The results were so different from what she knew from psychotherapy or traditional treatments that she asked the founder of Access, Gary Douglas, if she could start a program for addiction based on Access.  That was the beginning of "Right Recovery for You, LLC" and the "Online Recovery Center."
As Marilyn says, "If you are willing to have an open mind, to consider letting go of limiting belief systems…to begin to learn to trust you and your knowing, using these tools and techniques can change your life in ways you never thought possible.  This is your choice."
"You can create a life that is what you truly desire to have."
Marilyn's website is www.rightrecoveryforyou.com.

PLEASE CALL  800-259-5791  TO SPEAK WITH MARILYN BRADFORD.
Share this post...