September 13, 2014 – Archives/Pod Casts       Hour 1    –    Hour 2 –    Hour 3
Hour 1:  Cancelled
Hour 2:  Jim Curry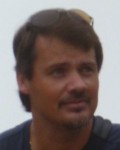 Jim Curry, considered the foremost authority on time cycle analysis of markets, joins the show during the second hour to discuss market cycles and his "take" on the markets and how they work.
As we head into the Fall, attention turns to the markets.  Some of history's worst stock market crashes, including the crash of 1929, 1987, and 2008, occurred in September and October after rallying in the Spring or Summer.  Although no one is predicting a crash, it certainly could happen.  So what are the risks and potential sell-off catalysts to be aware of?
One area of concern is the record amount of margin debt that traders are using to bet on rising stock prices, which surpasses the amount of margin debt used during both the dot.com and 2007 stock bubbles.  If a catalyst presents, bullish traders will be forced to let go of these leveraged bets in a hurry, which could cause a strong bear market.
There are other potential catalysts to be aware of as well.  The mid-term elections this November could cause political uncertainty and investors may book some profits in advance.  Also, the situations with the Ukraine and Russia and the U.S.'s campaign against ISIS both have the potential to spook the markets.
Jim will discuss the cycles in the markets, which he says are "…very accurate in projecting future price action; my trades have been 80-85% accurate for many years now, all in real time."
Jim Curry is the Editor and Publisher of Market Turns Advisory (since 1998)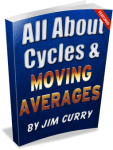 and is also the founder of Curry Cycles Research, both of which specialize in the use of cyclic and statistical analysis to forecast and time the markets. He is considered the foremost authority on time cycle analysis, and is a regular guest on the Marketviews.tv program.  In addition, he's appeared on Financial Sense and various other shows, and is also the author of several trading-related e-books, including The Volatility Reversal Method and All About Cycles & Moving Averages.
For more information, visit http://cyclewave.homestead.com/.
CALL  800-259-5791  TO SPEAK WITH JIM.
Hour 3:  Stefan Verstappen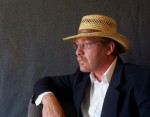 Joining the show during the final hour is writer, adventurer, and martial arts expert Stefan Verstappen, who will be discussing his book and video documentary, Defense Against the Psychopath:  A Brief Introduction to Human Predators.
Is the reason there is so much suffering in the world due to natural causes, or is it because a small percentage of the population with a peculiar illness have taken control of our society?  That's the question posed by guest Stefan Verstappen tonight.
Stefan is author of the book Defense Against the Psychopath:  A Brief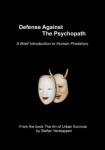 Introduction to Human Predators and is also the  creator of the viral video documentary titled Defense against the Psychopath.
The documentary is based on the first chapter of Verstappen's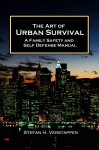 book The Art of Urban Survival, and is a how-to instructional video that explains the types, characteristics, and modus operandi of the most ruthless human predators on our planet.  Offered as a defense strategy for personal safety, the video also shows the logical consequences these people would have on society as a whole.  It shows psychopaths as not just the insane serial killers seen in movies, but that your boss, your church leader, and even your political leader could be a malevolent and heartless predator.
It was when Stefan was researching history for his first book, The Thirty Six Stategies of Ancient China, that he began to see a similar pattern common to history's leaders, a pattern of ruthless self-interest that resulted in the deaths of countless billions of people and the destruction of dozens of civilizations.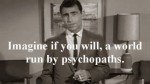 Tonight, Verstappen will discuss how he came to his conclusions, what he foresees for the future, and if there are any solutions to the "terminal cancer" that has infected our civilization.
Stefan Verstappen is a graduate of a three-year Outward Bound program and was soloing in Algonquin by age fifteen, traveled through Europe alone the next year, and was teaching wilderness survival by age nineteen.  He later worked as head instructor for St. John Ambulance in Brampton, Ontario, and won two civic awards for his participation in mock disaster drills.  In addition, he was also the first aid and CPR instructor at the OPP Police College.
Stefan is one of the first westerners to live and  study martial arts in China with several renowned Kung Fu teachers, from Hill Tribe Shamans of the Golden Triangle, to back alley street fighters in the concrete canyons of Hong Kong.  His adventures have been featured on Taiwan TV, radio interviews, and newspaper and magazine articles.
For more information, visit http://www.chinastrategies.com.
CALL  800-259-5791  TO SPEAK WITH STEFAN.
Share this post...