Hour 1 – John J. Adams and Barb Adams, Accountability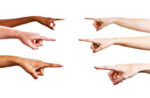 America is suffering from a lack of accountability.
Look around—behind the problems that plague our institutions and culture are individuals who are either unwilling or unable to speak or step up to deal with these issues. From bad behaviors displayed in public to friends and family members failing to live up to commitments, nobody says a word. No one is holding anyone accountable.  And when push does come to shove after repeated infractions and action is taken, too often it is taken in such a manner as to create a whole new set of problems.
This failure to speak up, this silence, isn't just a morale killer, it's becoming an institution killer, and America is suffering.
Our political system is a prime example of lack of accountability.  As Katherine Gehl and Dr. Michael E. Porter point out in their Harvard Business School report, Why Competition in the Politics Industry is Failing America: A Strategy for Reinvigorating our Democracy, "Unlike other industries, which are subject to federal oversight or face threats from competition if they don't serve customer needs, there's no higher authority lording over the political system. Though the Federal Election Commission is nominally tasked with ensuring that election and financing rules are followed, the panel is stocked with political appointees and under constant pressure to operate with a very light touch."
In theory, voters are supposed to be the ultimate check. If you don't approve of what's happening, vote the party or officials out. But as Gehl and Porter point out, "The real problem is that our political system is no longer designed to serve the public interest, and has been slowly reconfigured to benefit the private interests of gain-seeking organizations: our major political parties and their industry allies."  Without accountability, as Gehl and Porter point out, our system "…may have worked better than ever for the constituencies that it was built to serve best: primary voters, donors, and lobbyists for special interests, including businesses. Unfortunately for the American public, most ordinary voters are not among those leading beneficiaries." And with gerrymandering (redistricting), the process of selecting representatives has reversed—politicians now get to choose their voters rather than voters choosing their politicians. Our unwillingness to speak has been complicit in creating a self-serving system which has basically left We the People out of the loop.
Although the system is not broken, it has now become our country's greatest challenge. Fixing the system will require sustained initiative and accountability. We must all be willing to do our part by holding one another and those in power accountable. We must learn to speak up when we witness injustices, and we must learn to do so in such a way that solves the problems without doing additional harm.
It's time to begin having the courageous conversations we need in this country and to turn those conversations into the actions and resolutions we seek for the greater good of all Americans.
JOIN Barb and John as they discuss Accountability.
Hour 2 – Michael Robartes, The Rabbit Hole Experience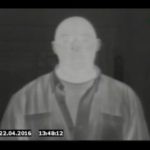 Joining the show during the second hour is the lead investigator of Scientific Paranormal, Michael Robartes. Michael will be discussing and co-author Paul Conroy's book, The Rabbit Hole Experience: On Sasquatches, Spirits, and the People Who See Them.
Have you ever seen a ghost or experienced something you can't explain, from UFOs to picking up the phone before it rings?  When you go through something you don't understand and you can't tell what's real, you've fallen down 'The Rabbit Hole.'  What does that mean, and what are some true-life stories of people recovering from such experiences?
Michael Robartes is a Paranormal Investigator whose new book, The Rabbit Hole Experience (Capehouse Books, July 2018), offers a unique look at how people react to experiencing the weird, bizarre, or supernatural.  During Robartes' and Conroy's  interviews with witnesses of the unexplainable, a pattern of commonalities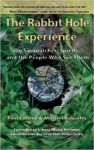 emerged.  What people saw shattered their belief structure about what is possible, leaving them in some cases with nothing left to believe in. The aftermath of such experiences cause some people to have a spiritual awakening, others to have a psychological breakdown, and many just deny anything happened.  What determines how a person reacts to the mysterious?  And how did Robartes and Conroy react when they came upon their own mystical experience?  As an example, Robartes will discuss the time when they entered their remote cabin in the woods after four (4) days of field research, and they found a candle still burning, which was impossible!
Michael Robartes leads Scientific Paranormal, a paranormal investigation team in the Atlantic Paranormal Society (TAPS) Family network.  A life-long explorer of unexplained phenomena, he knows what eyewitnesses go through and helps them integrate their experiences into a new world view.  Robartes lives in New York between the Adirondack Park and the Canadian border.
For more information, visit https://www.rabbitholeexperience.com.
Hour 3 (Rebroadcast) – Tami Urbanek, Empowerment Through Healing
Originally broadcast March 3, 2015
Share this post...