February 9, 2013 – Archives/Pod Casts            Hour 1 –   Hour 2 –   Hour 3
Hour 1:  Dr. Alex Lickerman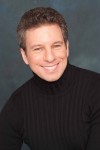 Joining Amerika Now during the first hour of the show is one of America's top physicians, Dr. Alex Lickerman, who will be discussing his recent book, The Undefeated Mind:  On The Science of Constructing an Indestructible Self.
"To possess an undefeated mind means not just that we rebound quickly from adversity or face it calmly, even confidently, without being pulled down by depression or anxiety, but also that we get up day after day, week after week, month after month…and attack the obstacles in front of us again and again and again until they fall–or we do.  An undefeated mind isn't one that never feels discouraged or despairing; it's one that continues on in spite of it." – Alex Lickerman, MD.
Dr. Lickerman will present the tools needed to become more resilient whether you're suffering from depression, unemployment, anxiety, weight issues, addiction, illness or pain as well as unfold the road map that leads to resilience and indestructible happiness.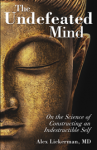 Drawing on his own personal experience, two decades of case studies drawn from his patients, scientific research, and the tenets of Nichiren Buddhism, Lickerman will show that while the ability to control what happens in life may be limited, people do have the capacity to establish a life that surmounts the suffering life brings.  Resilience isn't something that only a fortunate few are born with, but rather it's something anyone can take action-steps to develop.
Dr. Lickerman will reveal some of the nine principles anyone can use to increase their inner strength, including:
The Meaning of Victory–a look into the human desire to be happy; how to obtain benefits from adversity; why wisdom can bring an end to suffering.
Find Your Mission–Identifying a personal mission; creating a sense of purpose and committing to that mission.
Make a Vow–Resolve and the ability to carry on; identifying obstacles and overcoming barriers; steps for when self-confidence is undermined; avoiding distractions.
Expect Obstacles–Making use of adversity; examining the stories that individuals tell themselves; negative thoughts and the anxiety of uncertainty.
Stand Alone–The meaning of karma; moral transformation and dilemmas; authority, self-esteem; and the need to please.
Accept Pain–Exploration of physical and emotional pain
Let Go–Inevitability of loss; finding meaning in loss; self-compassion.
Appreciate the Good–Finding and maintaining gratitutde; gratitude for obstacles.
Encourage Others–Measuring compassion; judging others or understanding them; helping others to help oneself; the power of encouragement.
Muster Your Courage–The benefits of fear; fear of death; the sense of self.
Alex Lickerman, MD, is a physician, former Assistant Professor of Medicine and Director of Primary Care at the University of Chicago, and current Assistant Vice President for Student Health and Counseling Services at the University of Chicago.  He is also a practicing Nichiren Buddhist and leader in the Nichiren Buddhist lay organization, the Soka Gakkai International, USA.
Dr. Lickerman is a prolific writer, having contributed to medical textbooks, national trade publications, and even for Hollywood with an adaptation of Milton's Paradise Lost. He has spoken at high schools, colleges, and medical conferences, and was recently selected by the Consumer's Research Council of America as one of America's top physicians in their publication, Guide to America's Top Physicians. Dr. Lickerman's blog, Happiness in this World, is syndicated via the Psychology Today website, and receives more than 100,000 unique visitors per month.
For more information about Dr. Alex Lickerman and The Undefeated Mind, please visit his website at www.alexlickerman.com.
Hour 2:  Myrna Lou Goldbaum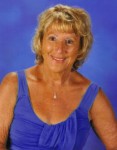 Master palmist, author, and soul-mate specialist Myrna Lou Goldbaum joins Amerika Now during the second hour just in time for Valentine's Day!
As the award-winning author of three books, May I See Your Hand?, Soul Mate Connections, and Diary of a Palm Reader, Myrna Lou is a popular speaker and sought-after palmist and soul-mate specialist.  In addition, she recently completed a "paranormal fiction" book titled Cruise to the Other Side.
In 2012, Myrna Lou was ranked the #12 best palmist in the world, and her website (http://www.myrnaloupalmistry.com) was ranked #6 best palmistry website in the U.S.
To celebrate Valentine's Day, Myrna Lou will give the listeners an on-air "relationship I.Q. test that is comprehensive, entertaining, and fun!"
Why have your palm read?  A benefit of Palmistry is being in touch with one's higher self, to connect to one's sacred self.  Lines on the hand are the indicators of the major influences and movements in life.  In Palmistry, the hand is the mirror of the soul.  Your task in life is to discover who you are and and be your authentic self.  Travel via Palmistry; take a journey into yourself to discover self-empowerment.
Hour 3:  Donna Andersen


Joining the show during the third hour is Donna Andersen, the author of Lovefraud.com, a website that teaches people how to recognize and recover from sociopaths.  She joins me tonight to discuss her book, Red Flags of Love Fraud–10 Signs You're Dating a Sociopath.

You meet someone who seems to be Prince or Princess Charming.  Your new romantic partner says you are "soul mates," and quickly proclaims undying love.  You fall head over heels, only to discover that you've fallen into a web of deceit and destruction.  It's called "love fraud," and Donna's here tonight to help you recognize the signs and set yourself free.
Donna will discuss the "red flags" of love fraud, including the top 10 signs of sociopathic suitors (charisma and charm); why anyone is vulnerable; how sociopaths use love bombing to seduce their targets; why there's no such thing as "just sex;" and the three steps everyone can take to protect themselves from love fraud.
Donna Andersen is the author of Lovefraud.com as well as Love Fraud–How Marriage to a Sociopath Fulfilled My Spiritual Plan. In addition, Donna's life was featured in the Lifetime Movie Series, My Life is a Lifetime Movie.
Donna learned about sociopaths the hard way–by marrying one.  She launched Lovefraud.com to educate the public about this destructive personality disorder.  Her website attracts 50,000 unique visitors a month, and Donna has collected 2,700 cases.  Many of her readers thank her for saving their lives.
Listen in tonight as Donna provides a clear explanation of social predators, how they seduce their targets, why it's so difficult to escape their relationships, and how people can avoid them in the first place.
For more information about Donna Andersen and Love Fraud, please visit her website at www.lovefraud.com.
NO CALLS DURING THIS INTERVIEW PLEASE.
Share this post...