March 31, 2012  Show Archives/Podcasts            Hour 1 –  Hour 2 –  Hour 3
Hour 1:  Andrew D. Basiago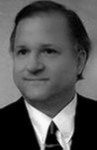 Joining Amerika Now during the first hour of the show is Andrew D. Basiago, J.D., M.C.R.P. (Dist), M.Phil. (Cantab), Founder and President of MARS and team leader of Project Pegasus.  Andy is a lawyer, writer, scholar, and 21st century visionary.
Andy is an emerging figure in the Truth Movement leading a campaign to lobby the U.S. government to disclose such controversial truths as the fact that Mars harbors life and that the U.S. has achieved "quantum access" to past and future events.  He has been identified as a "planetary-level whistle blower,"  and his writings place him at the forefront of contemporary Mars anomaly research.  His paper The Discovery of Life on Mars, published in 2008, was the first work to prove that Mars is an inhabited planet.
After publishing this landmark paper, Andy founded the Mars Anomaly Research Society (MARS), which continues to make breathtaking discoveries of life forms and ancient artifacts on Mars.
Andy is also one of America's early time-space explorers.  In the late 1960s and early 1970s, he was a child participant in the time-space exploration program of the U.S. defense-technical community's "Project Pegasus," which used time-travel technologies being researched and developed by DARPA.   For over 10 years, Andy has investigated his experiences in Project Pegasus on a quest to prove them and communicate them to others.
Andy was born in Morristown, New Jersey, the youngest of five children, and grew up in Northern New Jersey and Southern California.  A past member of Mensa, the high IQ society, he holds five degrees, including a BA in History from the University of California at Los Angeles (UCLA) and a Master of Philosophy from the University of Cambridge.  While an undergraduate at UCLA, Andy became a journalist and protégé of writer Norman Cousins, who compared him to Robert M. Hutchins and nominated him to be the editor of the Bulletin of the Atomic Scientists.  Andy was inspired upon meeting the futurist Buckminster Fuller in 1981 to pursue a career in environmental policy. After they met, Fuller wrote: "Andrew Basiago's integrity augurs well for humanity's continuance in (the) Universe."
Andy began his career writing articles about the urban environment for Los Angeles newspapers, national periodicals, and the Cousteau Society journal Calypso Log.
He studied environmental law at Northwestern School of Law of Lewis & Clark College in Portland, Oregon, and then went on to design nature friendly urban plans for cities in California and study environmental law with Professor Malcolm Grant at Cambridge.  His papers about "urban sustainability" have been published in academic journals in Australia, Britain, and the United States, cited widely, and placed in the environmental policy collections of university libraries.  Andy was admitted to the Washington State Bar Association in 1996.
A lawyer in private practice, he works with writers and filmmakers in the development of books, TV shows, and feature films with planetary and interplanetary themes.  Recently, Andy edited several leading works related to humanity's contact with extraterrestrial life.
Andy founded MARS in 2008 after discovering evidence of life in a photograph of the Red Planet beamed back to Earth by NASA's Mars Exploration Rover Spirit.  He is dedicated to making MARS the leading international organization to research, disclose, and educate the public about life on Mars, and his crusade to prove his Mars findings and bring them to public light has been called "heroic."
Andy is also on a crusade as a lawyer and activist to have the U.S. government disclose its time travel secrets.  He believes that lobbying the government to declassify its secret teleportation capability, so that teleportation can be adopted globally as a new form of civilian transport, is the most important environmental cause of our time.  He has named his campaign "Project Pegasus" after the secret U.S. time travel program that he served in during his childhood as one of America's first "chrononauts."
Andy has enthralled listeners with his accounts of his time travel experiences on numerous radio and podcast interviews.
For more information about Andrew D. Basiago, MARS, and Project Pegasus, please visit his websites at www.projectmars.net and  www.projectpegasus.net.
PLEASE CALL  800-259-5791  TO SPEAK WITH ANDREW D. BASIAGO.
Hour 2:  Thomas Fusco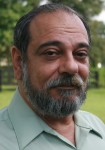 Thomas P. Fusco is an independent researcher who has devoted nearly three decades investigating the relationship between mind, physics, spirituality, parapsychology, scientific anomalies and paranormal phenomena with the goal of uncovering the unifying cosmological framework that has eluded mankind for generations.
What if someone were to discover a truly new conceptual model of supernatural mechanics that not only explained (and validated!) the workings of miracles, paranormal events, UFO behavior, and psychic phenomena in a reasonable and consistent way, but also other manifestations observed at haunted sites like temperature drops, EMF spikes, breezes, feelings of heaviness and the failure of electronics with the same singular set of principles?  Moreover, what if this exact same cosmological model could be applied to shed light on a number of puzzling anomalies still confronting science today like certain enigmas involving gravity, origins of intelligence, quantum entanglement and dark matter, as well as the feasibility of interstellar travel, higher dimensions, teleportation and time travel?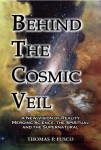 This evening Thomas will be discussing the theory of supergeometry as presented in his book, Behind the Cosmic Veil:  A New Vision of Reality, that describes a new model of supernatural mechanics, which not only explains the behavior of strange phenomena like the paranormal and UFOs, but also provides compelling answers to some of the fundamental problems facing physics today.  This cosmological model is based in part on a lost Biblical cosmology that has been hiding in plain sight for centuries, and breaks out beyond the borders of philosophy and spirituality to which discussions on these topics have traditionally been confined.
Supergeometry makes predictions about certain aspects of physical reality that can actually be scientifically tested!  Thomas firmly believes it will significantly revolutionize several fields of study like the paranormal, psychic phenomena, ufology, and theoretical physics.  It is already changing the way people perceive and understand the universe around them.  Radio hosts and audiences everywhere are recognizing this work as a milestone breakthrough in supernatural mechanics and new physics.
Thomas is a popular guest speaker, and has been invited to speak as a guest on numerous radio programs.
For more information, latest news, related articles, and to purchase the book, please visit Thomas Fusco's website at www.cosmicveil.com.
PLEASE CALL  800-259-5791  TO SPEAK WITH THOMAS FUSCO.
Hour 3:  Vicky Oliver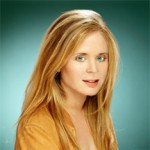 Can you look like a mover and shaker at your job if the newest item in your closet is from the '90s? What's the secret to making a knockout impression at an important networking function? Is it possible to have a fun, fabulous, and fashionable lifestyle on the cheap?  Vicky joins Amerika Now during the final hour to discuss her latest book, The Millionaire's Handbook.
Vicky Oliver is a career adviser and image consultant living in Manhattan, and the award-winning author of four previous bestselling career books, 301 Smart Answers to Tough Interview Questions (Sourcebooks, 2005), 301 Smart Answers to Tough Business Etiquette Questions (Skyhorse Publishing, 2010), Bad Bosses, Crazy Coworkers & Other Office Idiots (Sourcebooks, 2008), and Power Sales Words: How to Write It, Say It, and Sell It with Sizzle (Sourcebooks, 2006).
Tonight, Vicky will offer fresh, witty, and ingenious solutions to many personal and professional branding dilemmas while proving being stylish doesn't have to take your last dollar.  Vicky advice for frugalistas will help everyone looking to:
Dress for success on a pauper's budget.
Give yourself a makeover for free or little money.
Discover shopping and spending tips that trim your budget by half.
Adopt behaviors and habits that strike a great impression.
Learn simple etiquette secrets that open professional doors.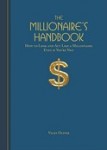 Whether you're a recent college grad ready to scale the corporate ladder, or an unemployed professional hoping to change your luck, Vicky's advice is chock full of savvy secrets, strategies, and tools you can apply right away to look, act, and feel like a million bucks without spending a fortune.
For more information about Vicky Oliver, please visit her website at www.vickyoliver.com.
PLEASE CALL  800-259-5791  TO SPEAK WITH VICKY.
Share this post...