Hour 1 – John J. Higgins and Barb Adams
Join Barb and John as they discuss some of the top stories of the week and add in some of their own.
Hour 2 – Tatiana Forero Puerta, Yoga for the Wounded Heart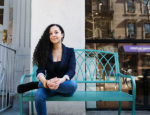 Joining the show during the second hour is author and yoga expert, Tatiana Forero Puerta. Tatiana will be discussing her book, Yoga for the Wounded Heart:  A Journey, Philogosphy, and Practice of Healing Emotional Pain.
Orphaned in her early teens and shuttled between abusive foster homes, Tatiana Forero Puerta found herself in her early twenties in New York City, haunted by the memories of her tumultuous youth and suicidal. Following emergency hospitalization, she was advised by her doctor to take up yoga.
Over days, weeks, months, and then years, she embraced yoga's honesty and discipline—delving more deeply into its wisdom, literature, and, vitally, its practice. In so doing, yoga healed her scars, opened her soul to forgiveness, and allowed her to reconcile herself with a past that had threatened to snuff out her life.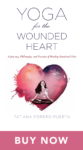 Yoga for the Wounded Heart is an unsparingly honest memoir of a childhood lost and of courage and resilience gained. It's also an exploration of the fundamentals of yoga: as a technology that focuses our awareness; as a practical application of mindfulness and attention to what is really going on in our lives and bodies; and as a vehicle for the body to guide the mind and heart toward healing.
During the interview Tatiana will share her story and also share
How to discern the difference between what we can control and what we can't
How yoga can lead to emotional healing
Why sports, painting, and writing are activities that can lead to pure joy
Why "being-ness" in itself is the most universal, quintessential and undeniable thing there is
How our painful stories can become our identities and hw to re-write those stories
How motherhood has become her primary yoga
Tatiana Forero Puerta is originally from Bogotá, Colombia. A graduate of Stanford, New York, and Columbia universities, she has taught philosophy and yoga for a decade, including her post as an adjunct faculty member at New York University and the City University of New York. A columnist for New York Spirit, Park Slope Reader, and Elephant Journal, Tatiana is a recipient of the Stanford Garfield Prize in Ethics, the 2017 Pushcart Prize, a 2019 Pushcart Prize Nominee, and a finalist for Blueshi Journal's prize for writers of color. A contributing author of Religion and Psychology Research Progress, her work has also appeared in Able Muse, Flock, Juked, JOY: Journal of Yoga, and elsewhere. Tatiana lives in New York, where she teaches and writes.
For more information, visit http://yogaforthewoundedheart.com.
Hour 3 (Rebroadcast):  Shawn Vij, Moral Fiber
Share this post...