(1) OPEN DISCUSSION on The Top Issues of the 2016 Campaign   


Republican candidates and Democratic candidates rarely agree on issues, but Americans as a whole seem to be less divided, citing the economy, campaign reform, immigration, jobs, wealth/income inequality, healthcare, climate change, race relations, and terrorism and foreign policy as some of the top issues for 2016.
While the economy remains a top issue, many Americans now cite dissatisfaction with the government and politicians as a top concern (based on a Gallup Poll reported in U.S. News & World Report).
In November, voters will be making a fundamental decision that will determine our future as Americans and as a nation. Do we stay the course and hope for the best or do we empower ourselves and say enough is enough with "business" as usual in Washington, D.C.?
JOIN Barb and John as they discuss The Top Issues of the 2016 Campaign – what the candidates are talking and what they should be talking!
(2) Phyllis King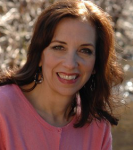 Joining Amerika Now during the second hour is prominent author and psychic, Phyllis King. Phyllis will be discussing her book, The Energy of Abundance:  Practical Advice and Spiritual Wisdom to Achieve Anything You Want in Life.
Many people don't know why the "Law of Attraction" doesn't seem to work for them.  Happiness, love, and abundance are not easy to obtain simply by thinking about them.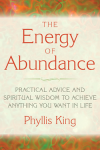 Phyllis will explain how accessing your innate power source is the key to realizing your wildest dreams.  Based on her decades of experience coaching individuals and speaking to audiences throughout the  world, The Energy of Abundance is an insightful and humorous view of life, spirituality, and the achievement of our deepest desires.
King will discuss how to connect to an abundance core, master the art of receiving, attain the prosperity we all desire, connect with soul mate relationships, release beliefs that no longer serve, and discover a profound life purpose.
Known as the "Common Sense Psychic" and "Psychic Comedienne," King is the Founder of the King Mastery Institute. An intuitive coach, speaker, and radio host, she has mentored thousands of people over several decades. In addition, she consults with businesses and has used her skills in the corporate world, private sector, and in nonprofit work.
Phyllis has been featured on CBS and NBC and on radio programs across the country.  She has been published in more than 70 print and online publications and holds a BA in Sociology.
In addition to this latest book, King is also the author of The Heart of the Matter:  a Journey to Wisdom; Impressions:  Simple Truths for Practicing Abundant Thinking; A Psychic Perspective, 10 Steps to More Love, Wealth & Personal Happiness; and is the co-author of Collective Wisdom with Donald Gerard and Bouncing Back with Dr. Wayne Dyer.
For more information, visit http://www.phyllisking.net.
(3) Dr. Peter Andrew Sacco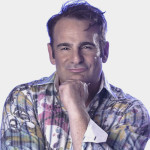 International self-help author and Canada's "Psyche Doc," Peter Andrew Sacco, joins the show during the third hour to discuss his recent book, Bullying in Seniors: The Maltreatment of Elders: Let's All Step Up and Stop It.
Bullying…for most people the word conjures up images of mean-spirited young people cornering another child or teen in a school corridor. But bullying is not limited to children. It's a real problem for seniors as well, especially those living in senior communities.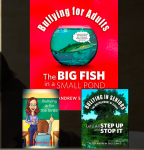 Peter Sacco is actively involved in anti-bullying campaigns and has partnered with the Canadian Centre for Abuse Awareness. He's written a series of FREE e-books on bullying, including his latest Bullying in Seniors.
Peter will discuss the various forms of bullying (physical, verbal, emotional/psychological, spiritual, and sexual), and talk about the signs and causes. He'll also discuss other ways seniors are abused, including financial exploitation, neglect, over-medication, being overcharged, and poor health hygiene and nutrition.
In addition, Peter will talk about the role of caregivers and what you should do if you suspect a loved one is being bullied.
Peter is an international self-help author and is the host of the radio talk show Mental Health Matters.  He's a psychology professor and former private practitioner, and has been featured on major radio and television programs, including ABC, CBS, FOX, COAST TO COAST and IHEART.  He's been on major radio shows in 32 U.S. states, 4 Canadian provinces, and radio shows in Europe, China, South America and Australia. He has written numerous books and over 700 articles for Canadian and U.S. media/publications.
Peter is also an award-winning executive producer, and has hosted many documentaries on relationships as well as psychological and children's issues. In addition to hosting his own radio program, Peter is also the host of the hit TV series Niagara's Most Haunted. Peter has appeared in various films and TV shows as an actor.
For more information, visit http://petersacco.com.
Share this post...