June 16, 2012 – Archives/ Pod Casts               Hour 1 –   Hour 2 –   Hour 3
Hour 1:  Brick Johnstone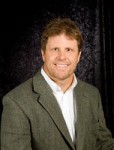 Joining Amerika Now during the first hour of the show is Dr. Brick Johnstone, a Professor and Neuropsychologist at the University of Missouri's Department of Health Psychology, who will be discussing his research into the neuropsychology of religion and spirituality.
Scientists have speculated that the human brain features a "God spot," one distinct area of the brain responsible for spirituality.  Dr. Johnstone and other researchers at the University of Missouri completed studies which indicate spirituality is a complex phenomenon, and multiple areas of the brain are responsible for the many aspects of spiritual experiences.   In addition, the researchers determined that other aspects of spiritual functioning are related to increased activity in the frontal lobe.
"We have found a neuropsychological basis for spirituality, but it's not isolated to one specific area of the brain," said Brick Johnstone, professor of health psychology in the School of Health Professions. "Spirituality is a much more dynamic concept that uses many parts of the brain. Certain parts of the brain play more predominant roles, but they all work together to facilitate individuals' spiritual experiences."
Johnstone studied 20 people with traumatic brain injuries affecting the right parietal lobe in conjunction with characteristics of spirituality, such as how close they felt to a higher power and if they felt their lives were part of a divine plan.  He found that the participants with more significant injury to their right parietal lobe showed an increased feeling of closeness to a higher power.
"Neuropsychology researchers consistently have shown that impairment on the right side of the brain decreases one's focus on the self," Johnstone said. "Since our research shows that people with this impairment are more spiritual, this suggests spiritual experiences are associated with a decreased focus on the self. This is consistent with many religious texts that suggest people should concentrate on the well-being of others rather than on themselves."
In addition, Johnstone measured the frequency of participants' religious practices, such as how often they attended church or listened to religious programs. He measured activity in the frontal lobe and found a correlation between increased activity in this part of the brain and increased participation in religious practices.  "This finding indicates that spiritual experiences are likely associated with different parts of the brain," Johnstone said.
The study, "Right parietal lobe 'selflessness' as the neuropsychological basis of spiritual transcendence," was published in the International Journal of the Psychology of Religion.
Dr. Brick Johnstone is a Professor and Neuropsychologist in the University of Missouri's Department of Psychology.  He's been recognized nationally and internationally for his accomplishments as evidenced by his election as a Fellow in both the American Psychological Association and the National Academy of Neuropsychology, and his selection as a Fulbright Scholar.  He is Director of the Spirituality and Health Research Program of MU's Center on Religion and the Professions and his research has focused on identifying the neuropsychological foundations of spiritual experiences, and the relationship among spirituaity, religion, and health for persons with significant medical conditions.
For more information about Dr. Brick Johnstone and his research, please visit his website at
http://munews.missouri.edu/news-releases/2012/0418-distinct-%E2%80%9Cgod-spot%E2%80%9D-in-the-brain-does-not-exist-mu-researcher-says/
Hour 2:  Susan Strauss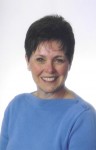 Author, national and international speaker, trainer, consultant, and recognized expert on harassment and bullying in schools and the workplace Dr. Susan Strauss joins Amerika Now during the second hour to discuss her latest book, Sexual Harassment and Bullying:  A Guide to Keeping Kids Safe and Holding Schools Accountable.
Bullying in schools is often discussed, but sexual harassment and how it differs from bullying is often overlooked.  The fact is that sexual harassment is more commonplace than bullying, yet it is more easily and quickly dismissed by those involved despite the effects on the victim often being more severe.
Dr. Strauss will discuss the similarities and and important differences between the two, and provide a framework for parents, teachers, school officials, and others as to how they relate to the behavior, laws, and impact on children.  Her book has been called the "go-to book" for school harassment.

Dr. Susan Strauss is a national and international speaker, trainer, consultant, and recognized expert on harassment and bullying.  She conducts harassment and workplace bullying investigations and functions as a consultant to attorneys.  Her clients include those from education, business, healthcare, law, and government workplaces in both the public and private sectors.
Susan's latest book is Sexual Harassment and Bullying:  A Guide for Keeping Kids Safe and Holding Schools Accountable. She is also the author of Sexual Harassment and Teens:  A Program for Positive Change, and co-authored Girls and Boys Getting Along:  Teaching Sexual Harassment in the Elementary Classroom as well as book chapters and articles in professional journals regarding harassment, bullying, and related topics.
Dr. Strauss has been featured on 20/20, CBS Evening News, as well as other television and radio programs.  She has been interviewed for newspaper and journal articles such as Harvard Education Newsletter, Lawyers Weekly, and Times of London.
Susan taught high school students for 15 years, has been an adjunct professor, and held an administrative position in a community college.
Dr. Strauss is the recipient of the Excellence in Educational Equity Award from the Minnesota Department of Education for her work in sexual harassment in education.  Susan has spoken about sexual harassment in education at international conferences in Botswana, Egypt, Thailand, and the U.S.  She consulted with the Israeli Ministry of Education, as well as with educators from Israel, England, Australia, St. Maartin, and Canada. She traveled to Poland and conducted research on sex discrimination and sexual harassment in Polish workplaces with Minnesota Advocates for Human Rights.  Susan has a doctorate in organizational leadership.  She is a registered nurse, has a bachelor's degree in psychology and counseling, a master's degree in community health, and professional certificate in training and development.  She has been involved in the harassment arena since 1985.
For more information about Dr. Susan Strauss, please visit her website at www.straussconsulting.net.
Hour 3:  Todd Patkin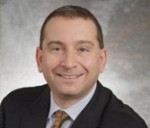 What does a happy life look like?  Todd Patkin, author of Finding Happiness,  will join the show during Hour 3 to discuss his own personal quest to beat depression and anxiety and, finally, let the sunshine in.
We live in an achievement-obsessed, ultra-competitive culture, and according to Todd, this high-stakes, high-pressure achievement culture might not be as beneficial as we think it is.
We all know appearances can be deceiving, and this is certainly true when applied to happiness.  You'd probably imagine anyone with financial success, a loving family, and a respected position in the community would be the very picture of contentment.  But you'd be wrong–just ask Todd Patkin.  From a childhood riddled with insecurity and perfectionism to adulthood marked by a need to achieve even more, Todd suffered a devastating breakdown at the age of 36.  He will share his story of his own very difficult but ultimately successful journey toward cracking the happiness code.  And what he discovered is that happiness isn't measured by what your life looks like, it's how you look at your life.
Todd Patkin is a businessman and philanthropist based in Foxboro, Massachusetts.  He grew up in Needham, Massachusetts, and graduated from Tufts University, after which he spent 18 years helping the family business grow.  After that business was sold, he was free to focus on his main passions:  philanthropy and giving back to the community, spending time with family and friends, and helping more people learn to be happy.  Todd lives with his wonderful wife, Yadira, their amazing son, Josh, and two great dogs, Tucker and Hunter.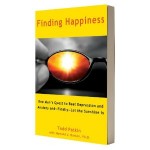 For more information about Todd and his book, visit his website at www.toddpatkin.com.
Share this post...