Mar 5, 2011  Show Archives/Podcast  Hour 1 –  Hour 2 –  Hour 3 –  Hour 4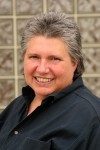 Our guest for March 5, 2011, is Faith Ranoli, or Ranoli as she prefers to be called.  Ranoli is a holistic home inspector, home energy analyst, real estate consultant, life development counselor, intuitive environmental consultant, author, teacher, and radio host on HealthyLife.net.  She has over 35 years experience working with energy fields and helping people heal their lives spiritually.
Ranoli's vision is to help heal the planet, one person and one home at a time.  In service to this aspiration, she offers a range of workshops, private consultations, lectures, and books–each with a transformative, holistic point-of-view.
One of the few Holistic Home Inspectors in the United States, Ranoli is an Earth Acupuncturist and a student of Geobiology.  She believes that everything is connected energetically, and that everything emanates an energy field.  These electromagnetic (EM) emanations affect the health and well being of everyone and everything.
Ranoli is a gifted public speaker who frequently conducts presentations across the country and around the world.
As a Metaphysical Science minister and graduate of the Institute of Multidimensional Healing, Ranoli uses multidimensional healing and spiritual counseling to address the ways the inner mind can assist in breaking through self-made and limiting barriers.  By understanding your truth on all levels, you can be set free from imprinted energy patterns, inappropriate thought forms, and the hold other people may have on your life.
With her extensive experience in the construction industry, Ranoli offers her clients an insider's expertise gleaned from her former career as a remodeling contractor, supervisor of planned residential communities, and as an inspector working with HUD.
Ranoli specializes in helping to move "hard-to-sell" properties that have been listed for a long period by assisting homeowners and business owners in creating healthy environments in which to live and work.
Ranoli has appeared internationally on radio and television discussing holistic home healing, creating healthy homes, and matters of the spirit.
Her websites are www.heartandhomehealing.com and  www.walkinevolution.com.
Please call 1-800-259-5791 to speak with Ranoli.
Share this post...