Hour 1:  Jim Harold, True Ghost Stories: Jim Harold's Campfire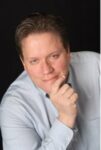 Kicking off this year's annual Halloween "spooktacular" is America's favorite paranormal pod caster, Jim Harold.  Jim returns to the show to share more of his favorite ghastly tales from his series of books, True Ghost Stories:  Jim Harold's Campfire.
Listen in as Jim shares some of the spookiest true stories as told to him by his listeners.  But beware, you may not be able to sleep easily after hearing some of these terrifying tales!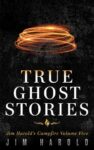 Jim started pod-casting on the paranormal back in 2005.  His life-long interest in the supernatural, combined with his love of broadcasting and technology, resulted in the most successful Web-based program in the world.  The Paranomal Podcast, Jim Harold's Campfire, and The Paranormal Report are regularly among the top pod casts in their categories on iTunes.  You can find his free programs at http://www.jimharold.com, on iTunes, Roku, TuneIn Radio and via many other apps.
Jim lives in Northeastern Ohio with his wife and two daughters. His favorite pastime is terrifying his listeners with creepy Campfire stories.
For more information, visit http://www.jimharold.com.
Hour 2:  Bob Cranmer, The Demon of Brownsville Road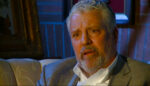 Businessman, author, and former politician Bob Cranmer joins the show in the second hour to discuss his book, The Demon of Brownsville Road:  A Pittsburgh Family's Battle with Evil in Their Home, which is based on his own family's true story.
It wouldn't be Halloween without a scary tale about a haunted house.  But Bob Cranmer's story takes haunted to a whole new level.

  Bob and his family were tormented by an evil presence set on destroying their tight-knit household.  Bob will discuss the harrowing true story he and his family went through and the epic spiritual war he fought to save everything he held dear.
Lawyers, paranormal investigators, psychologists, and clerics witnessed terrifying events at the house on Brownsville Road, adding proof that this "demon" was real.  The story of the house and what the Cranmer family endured was documented by the Discovery Channel as well.
Bob Cranmer is director of Cranmer Consultants based in Pittsburgh.  He's also held a number of high-ranking political offices in Pennsylvania, where he is a well-known and respected community leader.  Bob has written numerous op-ed pieces for the Pittsburgh Post-Gazette on local and national issues, and has appeared frequently on radio and television, including Geraldo, and has testified before Congress on C-Span.
If you'd like more information about Bob and the house People Magazine called "One of the scariest places on Earth," visit http://www.demonofbrownsville.com.
Share this post...