Scheduled for Saturday June 13th is Dr. Simeon Hein who will be with us in studio from 9-11pm Central then Pilot John Lear will join us by telephone from ih home in Las Vegas Nevada from 11pm-1am.
Show archives/podcasts  become available immediately after the conclusion of each hour.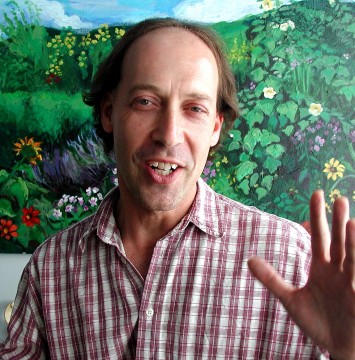 Simeon Hein received his Ph. D. in sociology from Washington State University in 1993 and is the author of Opening Minds: A Journey of Extraordinary Encounters, Crop Circles, and Resonance (Mount Baldy Press, Inc., 2002). His dissertation focused on the role of technology in social and economic change, specifically how technology can destroy information and interfere with natural evolutionary processes. A former sociology teacher, he now runs the non-profit Institute for Resonance in Boulder, CO: an organization he founded in 1997 that specializes in instructing people in the art of Resonant Viewing, the scientific study of crop circles, and other subtle-energy phenomena.
He first learned remote viewing at the Farsight Institute in Atlanta in 1996 and has also studied with government-trained viewers. His website, which is devoted to the study of subtle-energy sciences, is www.OpeningMinds.info. Since the publication of Opening Minds, Dr. Hein has participated in more than 275 radio and TV interviews. His most recent work is Planetary Intelligence: 101 Easy Steps to Energy, Well-Being, and Natural Insight (Mount Baldy Press, Inc.).
The Glyph measures approximately 800 feet in length and around 250 feet wide. The crop is around 5 feel high. Further, the formation stretches over the crest of the hill at the top of the field, making any direct full length sight line out of the question.
>________________<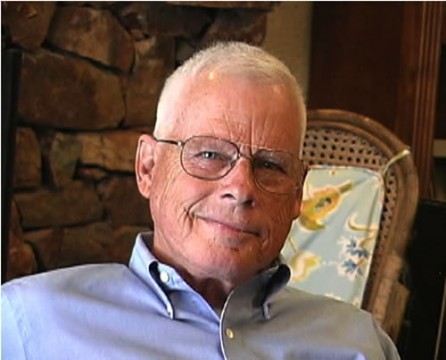 John Lear, 66, retired airline captain and former CIA contract pilot with over 19,000 hours of flight time, over 11,000 in command of 3 or 4 engine jet transports, has flown over 100 different types of aircraft in 60 different countries around the world. He retired in 2001 after more than 40 years of flying.
Son of Learjet inventor, Bill Lear, John holds more FAA airman certificates than any other FAA certificated airman.  These include the Airline Transport Pilot certificate with 23 type ratings, Flight Instructor, Flight Engineer, Flight Navigator, Ground Instructor, Aircraft Dispatcher, Control Tower Operator, Parachute Rigger and Mechanic, rated for both Airframe and Powerplant.
John flew for the CIA in Southeast Asia where between 1972 and 1973 logged 560 missions of which over half were combat. He also flew contract missions in Eastern Europe, the Middle East and Africa between 1977 and 1982.
During the last 17 years of his career John worked for  several passenger and cargo airlines as Captain, Check Airman and Instructor. He was certificated by the FAA as a North Atlantic Navigation Check Airman. He has extensive experience as command pilot and instructor in the Boeing 707, Douglas DC-8 and Lockheed L-1011.
John held 17 world records including Speed Around the World in a Lear Jet Model 24 set in 1966 and was presented the PATCO (Professional Air Traffic Controller's Association) award for Outstanding Airmanship in 1968. He is a Senior Vice-Commander of the China Post 1, the American Legions Post for "Soldiers of Fortune", a 28 year member of the Special Operations Association and member of Pilotfor911truth.org.
John has 4 daughters, 3 grandchildren and lives with his wife of 37 years, Las Vegas business woman Marilee Lear in Las Vegas, Nevada.
John says he became a 'no-planer' after realizing the technical impossibility of many of the aspects of the generally accepted hijacker story. He was also briefed by two retired Lockheed-Martin scientist-engineers on the status of secret state-of-the-art holographic projections which he was told projected realtime solid images with light, heat and sound onto thin air.
John says he believes the only reason people are plane-huggers is that they are technologically ignorant and that if they could be briefed on state of the art high-tech that they would graduate to no-planer status.
He will also explain why and how the Apollo moon missions were faked, why Newton is wrong about density, mass and gravity; and why Einstein is wrong just about everything he ever said.
Share this post...