August 3, 2013 – Archives/Pod Casts          Hour 1 –    Hour 2 –    Hour 3
Hour 1:  James Twyman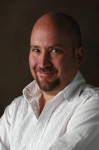 Joining Amerika Now during the first hour of the show is internationally recognized "Peace Troubador," New York Times bestselling author, and award-winning filmmaker James Twyman who be discussing his latest film, Redwood Highway, and his project The Senior Cinema Circle.
Are you tired of Hollywood films that have no appeal and dismiss your interests, especially if you're 50+?  Many of today's films are youth-driven and are violent, intense and crude, lacking inspiration and heart-driven messages.  If you crave uplifting, inspirational, real life or romantic movies that move you or fill your heart with love and joy, then listen in!
James Twyman's new movement is called The Senior Cinema Circle and he hopes to put one million-plus signatures on the desks of Hollywood film decision-makers demanding movies that appeal to the Baby Boomers and esteemed elder set.
"Seniors are usually ignored by the Hollywood system," says Twyman, President of The Senior Cinema Circle and Producer/Writer of the upcoming film, Redwood Highway. "An occasional film focused on older adults comes out of the UK now and then, like The Exotic Marigold Hotel or Quartet, and even France with last year's Amour. But the American film industry hasn't caught up, and doesn't seem to want to."
SEE TRAILER FOR REDWOOD HIGHWAY:
Twyman says that Hollywood is overlooking a source of financial gold and customer loyalty.  Studies have shown that seniors are far more likely to see films in theaters than younger people.  They aren't as adapted to movie streaming and all the new media options, so they just get in their cars and drive to the local theater when a movie comes out they can relate to.  Seniors have more time on their hands and they are a market that is simply waiting to explode.  Twyman is convinced if you give them what they want, they will come!
Twyman's Senior Cinema Circle is taking the lead, creating an online survey and petition aimed at demonstrating to Hollywood that there is a market to serve,  demanding the film industry decision-makers no longer overlook this willing and growing demographic.
TO FILL OUT THE SURVEY AND JOIN THE PETITION ONLINE, GO TO
James Twyman is the New York Times bestselling author of 15 books, including Emissary of Light, The Moses Code, and The Barn Dance. He's also the producer/director/writer of five films including the award-winning feature film Indigo. His newest film, Redwood Highway, debuts on Grandparents' Day, Sunday, September 8th, and will be previewed earlier that week in senior residences around the country.
In 1994, James put the peace prayers from the 12 major religions to music and began traveling the world as "The Peace Troubador," often being invited by world leaders and peace organizations to perform the concert in countries at war.  He has performed in Bosnia, Iraq, Serbia, South Africa, Israel, Northern Ireland, and many other places.  James has also produced seven music CDs.
James is also the Founder of The Beloved Community, a network of spiritual peace ministers around the world, as well as the Seminary of Spiritual Peacemaking, which has graduated and ordained more than 500 ministers.
For more information about James Twyman and all of his work, please visit his website at   www.jamestwyman.com.
PLEASE CALL  800-259-5791  TO SPEAK WITH JAMES TWYMAN.
Hour 2:  Dennis Perez & David MacKenzie (Arcanus)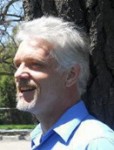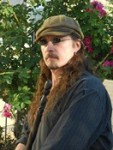 Master Tarot Readers Dennis Perez and David MacKenzie, owners of the Arcanus Tarot Parlor in Longmont, Colorado,  join Amerika Now during the second hour to amaze you with on-air readings as well as discuss the history of Tarot and various forms of divination.
With over sixty years of combined experience, this gifted duo operate Colorado's only Victorian style Tarot parlor. As well as being expert readers who use Tarot, Runes, Scrying, and numerous other forms of the craft, they are seasoned educators on all things metaphysical, and are accomplished at holding both public and private séances and ghost hunts.
The Arcanus Psychic Tarot Parlor opened in the summer of 2012 and is Colorado's only Victorian style Psychic Tarot Parlor! Dennis and David came together as Arcanus to provide a comfortable, discreet atmosphere for people to receive intuitive guidance, take classes, or attend a seance or discussion group.   Arcanus serves up private psychic readings by appointment to Denver, Boulder, Longmont, Ft. Collins, and everywhere in between.
Arcanus is named after the establishment of David's great-great grandfather, Hertzel MacKenzie, who was a psychic intuitive many years ago in Scotland. Along with being a Tarot reader, Hertzel made money on the side as a coffin repairman servicing the crypts and mausoleums of the rich.  In tribute to his legacy, the Arcanus Psychic Tarot Parlor sells sets of coffin nails for use in metaphysical ceremonies and as keepsakes.
Whether you are seeking psychic advice or personal instruction on metaphysical subjects, the Arcanus Psychic Tarot Parlor is the place for you!  They are centrally located in Longmont, just a quick drive from Denver, Boulder, or Ft. Collins. The Parlor is located at 1430 Nelson Road, Suite 205, Longmont, CO  80501.

Dennis Perez is a highly sought after Psychic Tarot Consultant and one the foremost experts in the field.  He has over thirty years of psychic experience, is a published author, and has a natural, engaging way with people that always sets them at ease.
"I am ready to assist as your personal intuitive consultant and the keeper of your secrets!" – Dennis Perez

Dennis may be contacted at (303) 803-3219.
David MacKenzie has been a psychic intuitive since age seven. He began his reading career at age 15 and has been helping those in search of answers ever since. Sought for his directness and accuracy with Tarot & Runes, David opens the veil to all possibilities.
" I will open the door to other worlds and, hand in hand, we will discover the path to tread." – David MacKenzie
David may be contacted at (303) 800-5793.
For more information, or to book a private reading or event/party, please visit the Arcanus website at www.arcanusmagickus.com.
CALL  800-259-5791  TO RECEIVE YOUR

FREE READING

!

Hour 3:  Mike Bundrant

Joining the show during the third and final hour is internationally known NLP trainer, Mike Bundrant, who is also the Host of the Natural News Radio program Mental Health Exposed and co-author of The AHA Solution.
We all want to live happy, fulfilled lives.  Sometimes, however, it seems like we've become experts at avoiding happiness.  If you're missing out on your share of happiness, you may have unconscious beliefs that make it impossible to experience happiness.  In fact, at some level, you may simply believe that being happy is wrong!
This belief leads to emotional deprivation, which can become an attachment, a pattern so familiar that it literally becomes a self-sabotaging way of life.  Mike joins the show to discuss how you can tell if you are locked into this syndrome.  He'll also reveal some of the key elements in his AHA Solution Program to help identify specifically how you're sabotaging yourself and the ways to deprogram those happiness-killing beliefs.
Mike Bundrant is the Host of the Natural News Radio program, Mental Health Exposed. He's also the Founder of the iNLP Center, and is an NLP Master Practitioner, IANLP Fellow Trainer,  and retired psychotherapist (NM).
If you'd like more information about Mike, please visit his website at http://inlpcenter.com/about/.
NO PHONE CALLS PLEASE, THIS SEGMENT WAS PRE-RECORDED.
Share this post...