Oct 8, 2011  Show Archives/Podcasts   Hour 1 –   Hour 2 –   Hour 3 –   Hour 4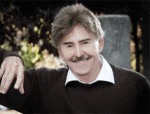 Ted Hunter joins Amerika Now during the first half of the show to discuss his new book, Money Smart.
Ted is a nationally known expert on personal finance who lectures and teaches seminars on how to manage and invest your money better than anyone.  He'll teach you how to transform money into a source of happiness in your life, rather than a source of worry.
Ted's a consumer advocate who is passionate about spreading financial literacy, and has written a new book called Money Smart:  How to Spend, Save, Eliminate Debt, and Achieve Financial Freedom, which won the 2011 Eric Hoffer Award for best new book on personal finance.

Since 2007 when the national financial devastation came to light, the so-called financial experts haven't said a word about why they didn't warn people.  They didn't tell people not to borrow against their home's temporarily inflated value or to stop buying badly overpriced stocks.  They stuck to their standard advice to just keep doing the very things that got us into trouble in the first place.
It's time for a better approach to personal money management.  Money Smart provides that approach with time-tested advice and a complete set of tools to manage your money and create financial freedom.
For more information about Ted Hunter, please visit his website at www.MoneySmartOnline.com.
PLEASE CALL  800-259-5791  TO SPEAK WITH TED HUNTER.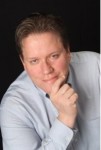 America's most popular paranormal podcaster, Jim Harold, joins Amerika Now for the second half of the show to share stories from his new book, Jim Harold's Campfire:  True Ghost Stories.
Jim has worked in radio, video, and business-to-business media.  He holds a Master's degree in Communication and has taught at the university level.
In 2005, Jim began podcasting the paranormal.  His lifelong interest in the supernatural, combined with his love of broadcasting and technology, resulted in the most successful web-based programs of their type in the world.
The Paranormal Podcast, Jim Harold's Campfire, and The Paranormal Report are regularly among the top podcasts in their categories on iTunes, often outranking programs from mainstream media publishers such as The New York Times, PBS, and NPR.
YOU CAN FIND JIM'S PODCASTS AT:  www.jimharold.com.
Jim won't dress up in alien costumes and doesn't plan on buying that $19.95 Super Official Ghost Detector off of late-night TV, but does believe there is more to life than what meets the eye.
Jim lives in northeastern Ohio with his fantastic wife and two daughters, and is incredibly thankful for them and his loyal audience.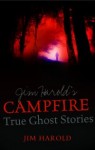 Be sure to  join Jim Harold around his ghostly campfire this evening as he recounts true tales that are sure to keep you spellbound.  And be sure to check out Jim's new book, Jim Harold's Campfire:  True Ghost Stories.
For more information about Jim Harold and all of his podcasts, please visit his websites at www. jimharold.com and   www.jimharold.net.
PLEASE CALL  800-259-5791  TO SPEAK WITH JIM HAROLD.
Share this post...