Hour 1 – Barb Adams and John J. Higgins, Now is the Moment! (Part 1)
Hour 2 – Barb Adams and John J. Higgins, Now is the Moment!  (Part 2)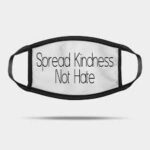 We're about to enter the final quarter of 2020, a year probably most of us would agree has been unlike any other we've ever experienced or hope to experience again, and every day it seems more is revealed that could go wrong. When it comes to this election, we seem to be finding ourselves in the bleakest of times with hope dimming. At heart, for those who care about saving our Republic and democracy, this past week has been an especially rough one.
On Monday, the Department of Justice designated New York, Portland and Seattle as "anarchist jurisdictions." Such a designation could cost these cities federal dollars because the Trump administration says they have failed to rein in violence during months of civil unrest. But the move appears to be purely political, punishing Democratically-run cities that are already hurting from both the deadly pandemic and months of civil unrest.
Icon of American jurisprudence and ardent civil rights defender Ruth Bader Ginsburg was laid to rest this week, but her death now puts the rights of every woman in this country in serious and immediate danger. Calling Ginsburg's final wish to have her seat on the court not be replaced until after the election a Democratic hoax, Trump today named Amy Coney Barrett as his nominee to replace Ginsburg, a move Trump sees as a necessity because he expects the Supreme Court to decide the result of the election.
As anxiety continues to grow concerning the legitimacy of the election, Trump doubled down this week, again refusing  to commit to a peaceful transfer of power if he loses the election, stating "We're going to have to see what happens." Trump, apparently referring to mail-in ballots which he repeatedly attacks as widely fraudulent despite having no evidence to support his claims, stated "The ballots are a disaster. Get rid of the ballots and you'll have a very peaceful-there won't be a transfer, frankly. There'll be a continuation."
But perhaps the most crushing story this past week is the story that everything else pushed to the sidelines–the story of America passing 200,000-plus dead to the coronavirus. This heartbreak isn't only about the staggering number of deaths, though, it's about the fact that most of these deaths could have been prevented if we simply had an honest, engaged president in the White House and if those who support this president cared enough about their fellow Americans to simply wear a mask.
This week has been a rough one with much heartbreak. But here's the thing…no one person, no one president, not even Trump, can steal away America, because America isn't something Trump or anyone else alone can possess. It's something that lives inside all of us as Americans.
If we are to learn anything at all from this chaos and upheaval it's that now is the moment for all of us to come together and unite in Hope, Light and Love; to join our hearts as One in kindness, compassion and truth and shout out into the seeming abyss of darkness that we shall overcome! That we are still the United States of America and the Republic for which is stands, one Nation under God, indivisible, with liberty and justice for all!
This past week may be made of randomly occurring tragedies and travesties, but in these political times these tragedies and travesties are being packaged for maximum damage. We must resolve not to let what happens or what anyone says derail us from setting things right. The truth shall overcome. It's time to unite to reject the messages of fear and inequality.
Stay strong, spread kindness and love, for they are the most powerful tools of all. Better times are not far off now!
JOIN Barb and John as they discuss Now is the Moment!
Ken Goldstein (Rebroadcast from April 2016) comments each hour on 12 Reasons Why We Vilify
Share this post...