Hour 1 – John J. Higgins and Barb Adams, American Democracy in Crisis

Dark money, an unchecked president, the Republican Party's seeming sole interest in consolidation of power, the U.S. Attorney General acting more like the president's personal attorney than representing this nation, and a politicized Supreme Court…all red flags that American democracy is in crisis.
This November's election may be the most consequential in modern history, defining whether or not the U.S. continues down an increasingly authoritarian path.
Free and fair elections are the cornerstone of our democracy, but the Senate GOP continues to block election security bills even as intelligence sources warn of Russian meddling in 2020. And after Trump's acquittal in the impeachment trial by Senate Republicans, Trump has only become more emboldened in his efforts to enlist foreign governments in his reelection campaign.
Our American way of life is endangered. Trump's maverick behavior and rogue presidency, enabled and embellished by the "Republican" Party, are rapidly undermining American decency and democracy.
So what can be done? First and foremost, recognize what's happening. Call it out, and continue to do so. Decades of complacency have left our democracy vulnerable to subversion both from within and without. Secondly, there's an urgent need for inclusive political reform, and there needs to be a national conversation revisiting our basic democratic principles. Finally, we must hold all our elected officials accountable…no exceptions! Congress must pass a law stating its intent that the DOJ can indict a president while also amending obstruction of justice statutes to allow for indictment when a president abuses the powers of the office. And if the Attorney General of the U.S. isn't protecting the rule of law of this land, then he needs to be removed–immediately. We must rebuild our government as quickly as possible to not only safeguard our Republic but also so it works for the American people.
Trump and his cronies have brought us to this moment in history with a campaign in which he complains how the "system is rigged." Senate Republicans joined Trump in demonstrating just how rigged the system is with their acquittal in the impeachment trial.
Donald Trump is not a king, and our American democracy only works if everyone is held accountable.
Now it's up to us, as voters, to stave off this attack on our democracy and show the world that our shining city upon a hill still remains.
Hour 2 – Dr. Paul Napper and Dr. Anthony Rao, The Power of Agency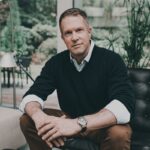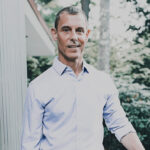 Joining the show during the second hour are Drs. Paul Napper and Anthony Rao. Drs. Napper and Rao will be discussing their new book, The Power of Agency: The 7 Principles to Conquer Obstacles, Make Effective Decisions, and Create a Life on Your Own Terms.
There's a silent epidemic that's ravaging America, one that's lurking below the headlines: our near-constant state of anxiety. According to the World Health Organization, the United States is the most anxious nation on Earth, with at least one in five people—a full forty million Americans—currently diagnosed with an anxiety disorder. A new APA poll reveals that for the second year in a row, two in every three Americans say they are extremely or somewhat anxious. Even our children aren't spared, with reported rates of anxiety steadily increasing year after year.
Feeling anxious and overwhelmed is our body's warning sign. And when we choose to ignore it, that's when the trouble starts. Anxiety can paralyze our thinking, decision-making, and actions—and it can even damage our long-term physical health.
Our accelerated lifestyles, always-on technology, and ever-increasing job demands have created a tsunami of overwhelm and anxiety, warn renowned psychology experts Paul Napper and Anthony Rao. As individuals, we've lost our agency: the ability to deal with stress and act as an effective agent for ourselves—thinking, reflecting, and acting in ways that direct us toward the lives we want. Agency is what humans use to feel in control of their lives. And right now, it's gone.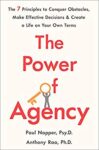 In The Power of Agency, Napper and Rao distill 50 years of clinical fieldwork, cutting-edge research, and more than 100 in-depth interviews into accessible techniques and tools that will create agency and build your confidence. They'll discuss
Why traditional stress-management techniques address anxiety's symptoms—but not its root cause;
How to recognize modern-day feedback loops before they spiral out of control;
What high-agency people do differently in their professional and personal lives;
Proven ways to control external stimuli and beat back information overload;
How to make hard relationship choices (online and offline) that will improve your quality of life;
Why lifelong learning and the simple act of moving "spark" your agency; and
How to bind positive emotions to your past failures and mistakes, let go, and move on.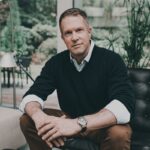 Paul Napper, Ph.D.,leads a management psychology practice. His client list includes Fortune 500 companies, non-profits, universities, and start-ups. He has held an advanced fellowship during a three-year academic appointment at Harvard Medical School (HMS) and is the co-author of The Power of Agency: The 7 Principles to Conquer Obstacles, Make Effective Decisions, and Create a Life on Your Own Terms.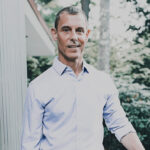 Anthony Rao, Psy.D., is a cognitive-behavioral therapist. For over 20 years, he was a pediatric psychologist at Boston Children's Hospital and an instructor at Harvard Medical School (HMS). In 1998, he opened a specialized private practice. He appears regularly as an expert commentator and is the co-author of The Power of Agency: The 7 Principles to Conquer Obstacles, Make Effective Decisions, and Create a life on Your Own Terms.
For more information, visit PowerOfAgency.com.
KEN GOLDSTEIN comments each hour on The Science of Conformity (Rebroadcast from May 13, 2017)
Share this post...