Hour 1 – John J. Higgins and Barb Adams, The Mueller Report and Columbine – 20 Years Later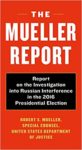 The much-anticipated Mueller Report was released this week, allowing the public a chance to view the results of Special Counsel Robert Mueller's nearly two-year-long investigation into Russian interference in the 2016 national election.  JOIN Barb and John as they discuss their initial takeaways from the report and what happens next.
ALSO: On April 20, 1999, two teens went on a shooting spree inside Columbine High School in Littleton, Colorado, killing 13 and wounding more than 20 others. At the time, it was the worst high school mass shooting in U.S. history.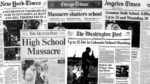 Twenty years later, Columbine stills stands as the name most synonymous with high school mass shootings, attracting many who come like a pilgrimage. This past Wednesday, schools up and down the Front Range of Colorado were closed due to "credible threats" made by Sol Pais, a high school senior "infatuated" with the Columbine shooting. Pais traveled from Florida to Colorado just days before the 20th anniversary of Columbine and, upon arrival in Colorado, purchased a pump-action shotgun and ammo from a gun shop near Columbine. After an intensive manhunt, Pais was found dead of an apparent self-inflicted gunshot, ending the shutdown for more than 500,000 students. JOIN Barb and John as they discuss Columbine 20 years later and what we've learned since then about mass shootings and gun control.
Hour 2 (Rebroadcast) – Howard Ross, Our Search for Belonging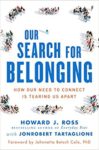 Hour 3 (Rebroadcast) – Denise Green, Work-Life Brilliance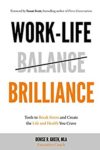 Share this post...