(1) John J. Higgins & Barb Adams, Corruption and Scams in America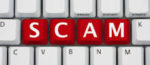 John and Barb will discuss everything from political corruption at the highest levels down to the local levels as well as those pesky scam attempts most of us have to deal with on an almost daily basis.
(2) Dr. Lauren Cielo

Joining the show during the second hour is psychic and guest star of Gaia TV's Beyond Belief, Dr. Lauren Cielo. Lauren will be discussing The Power of Energy: Harness the Universe for More Clarity, Peace and Love.
We live in exciting times.  "Our solar system is moving into a 'new place, in space,' and our planet and our race are naturally emerging from the depths of unconsciousness that has plagued us since the metaphoric fall from Eden," says Dr. Cielo. But how does all of this impact YOU?
Do you feel as if there is "something" you're meant to do? Do you feel "connected" to people or places and not know why? Do you rely on your "gut feelings?" Do you worry about what will happen to your consciousness when you die? How can we find the answers?
Dr. Lauren Cielo, creator of Golden Rose Psychic Services, a global virtual community dedicated to spiritual healing and training, harnesses the power of professional knowledge and first-hand experience received from thousands of clairvoyant readings to create this breakthrough guide on how to peel away the veil of ignorance that overshadows our consciousness each time our divine soul incarnates in a life form.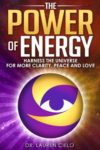 The Power of Energy will teach you to harness powerful universal energies and understand secrets to age-old mysteries. See the world through the eyes of a former engineer turned psychic and start using the power of energy to manifest positive change and understand how life on this planet really works.
A former engineer at a Fortune 500 company, Dr. Cielo is an internationally known psychic healer and teacher who provides clairvoyant healing and spiritual guidance to clients and students in over 20 countries via an internet radio show, guest radio, television appearances, and the Golden Rose virtual global community. Dr. Lauren's appearances with George Noory on Coast to Coast AM Radio and Beyond Belief on Gaia TV have propelled Dr. Cielo onto the world stage.
For more information, visit http://laurencielo.com.
(3) Chad Cooper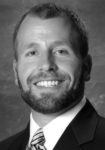 Successful businessman, peak performance coach, elite athlete, humanitarian, mayor pro-tem, and award-winning U.S. Marine and former IT advisor for Microsoft, Chad Cooper. , joins the show during the third hour to discuss his latest, empowering book entitled Time Isn't the Problem, You Are: Four Strategies to Transform Stress into Success.
Are you living the life you always dreamed of and enjoying great success? If not, then it's time to look in the mirror, because the answer is probably staring you in the face. As much as you may not want to admit it, you're probably the reason you haven't achieved your dreams.
We all start out in life expecting to live the life we want. For many, if not most, those early hopes get dashed when the realities of rent payments, nasty bosses, indifferent spouses, unexpected illness, or uncontrollable events turn our dreams into disillusionment. Instead of thriving, life just becomes a march of survival and people grow older and bitter as they remember their early hopes as wistful memories. The more cynical will even mock their younger selves for believing they could ever have had what they see others achieving.
So how do you learn to develop the qualities that will help keep you performing at your highest levels to achieve extraordinary success and create your legendary lifestyle?
Chad Cooper is a coach leading a life of example, retired at 35 years of age, he coaches and mentors across several fields in order to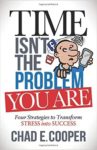 inspire others to grasp their dreams and execute them with passion. Chad's book, Time Isn't the Problem, You Are, can help you achieve your "legendary lifestyle" whether you're a CEO, uber-wealthy entrepreneur, extraordinary household chairperson, or professional athlete working to balance it all. Chad can help you build your skills to maximize the experiences you want to emphasize in a week rather than living in the effects of others' demands.
Successful businessman, motivational coach, community leader, loving family man, elite athlete, philanthropist, mayor pro tem, and award-winning United States Marine and information technology advisor for Microsoft―these are just some of the roles Chad Cooper has played. After retiring from Microsoft at age thirty-five, Cooper became a Platinum Master Coach for Tony Robbins's Robbins Research International and opened his own Factive Nautics coaching organization, whose clients include corporate CEOs, elite entrepreneurs, Olympic medalist, and professional athletes. All of Cooper's accomplishments and accolades are the direct result of the philosophy for success he created over two decades of learning from the masters in the fields of time management, psychology, education, and faith. He believes these are skills that anyone can learn by following the advice in his new book Time Isn't the Problem, You Are.
For more information, visit http://www.chadecooper.com.
Share this post...