(1) John J. Higgins & Barb Adams – Becoming an Informed Voter

Join Barb and John as they discuss all the latest news and how you can become a more informed voter.
Becoming an informed voter isn't easy these days, although you might think otherwise with all the "information" available via mainstream, alternative, and social media. Much of the "information" put forth is deliberately meant to sway you in the direction of the agenda or opinion held by the person(s)/organization putting forth the information. Becoming informed takes effort, but is necessary in order to separate fact from fiction.
Voting is a big responsibility and one that should never be taken lightly. Your vote matters, and our country's future rests in the hands of We the People, the Voters. Become informed!
(2) Luke Adler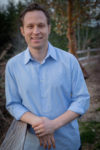 Joining the show during the second hour is board-certified acupuncturist and Chinese herbalist and author, Luke Adler. Luke will be discussing Born to Heal: Heal Yourself, Heal the World.
For many of us, our upbringing and lifelong societal conditioning have taught us to suppress our emotions and the voice of our hearts. Helping to relieve that suppression and open a path to wellness is Luke Adler's new book, Born to Heal. Part autobiography, part guide to growth, the book is based on the belief that physical and emotional dysfunction originate from disconnection from our spiritual essence.
Unless you discover the wellspring of love within, you will endlessly seek Love from the outside world. You were born to heal, and the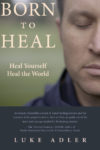 power to heal and feel whole resides within you. Luke will share some of his methods, exercises, case studies, and personal stories to help you learn to examine stuck places in your life and learn new ways of healing yourself and your world. If you're ready to move past the beginner stages of healing and spirituality and invest in the evolution of your soul, then be sure to listen in!
Luke Adler is a beloved healer and teacher who has a gift of placing his attention on different aspects of your mind, body and spirit for you to awaken to what's not working and allow love to facilitate healing. With over twenty years of meditation experience, he is a gifted teacher of various healing and spiritual practices for the novice and advanced practitioner. Luke's interest in healing stems from his deep love of spirituality. As his spiritual teachers say, "See God in each other." This teaching is at the source of Luke's approach to healing, "Seeing the client as unbroken is essential to furthering the possibility of wellness and joy. Life is so brief. If we can cultivate the courage and lighthearted necessary to examine the parts of ourselves that we'd rather suppress, we might not only heal, but have some fun while we're at it." As his only healing unfolds, Luke enjoys simple moments with his growing family, including the people he serves. Educated in California, Luke is trained as a primary health care provider of Chinese Medicine and Acupuncture. His practice is holistically rooted in his ability to understand physiological pathology and make vital connections to emotional and spiritual blocks as part of an overall pattern of disharmony. The ability to collect all the signs and symptoms of the body/mind/spirit, creates a clear picture for you to not only resolve a physical complaint, but to have a major life breakthrough that has a beneficial impact on your relationships, finances, spirituality and so on.
For more information, visit https://lukeadlerhealing.com.
(3) Dr. Harley Rotbart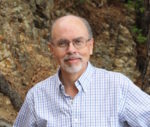 Nationally-renowned pediatrician, physician-scientist, parenting expert, speaker, educator, and author Dr. Harley Rotbart, MD, joins the show during the third hour to discuss his latest book, Miracles We Have Seen.
Do you believe in miracles? For many, life itself is a miracle, yet there are many things beyond our understanding. Perhaps Einstein said it best when he said "There are two ways to live: You can live as if nothing is a miracle or you can live as if everything is a miracle."
In our age of rapidly advancing technology and medical marvels, we often forget to see the miracles all around.
"Occasionally in the course of caring for our patients, we encounter events that truly stun us. Unforgettable occurrences…far exceeding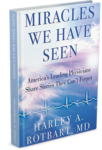 the wide berth we are trained to allow for surprise," says Dr. Harley Rotbart. In his latest book, Miracles We Have Seen, Dr. Rotbart has compiled a collection of stories which tell of impossible cures, miraculous timing, recoveries from hearts stopped longer than survivable, catastrophic injuries, and freak accidents and occurrences.
Miracles We Have Seen is a book of medical miracles–events witnessed by leading physicians for which there is no reasonable medical explanation or, if there is, the explanation itself is extraordinary.
Dr. Rotbart will share some of his own and other physicians' miraculous stories and discuss what he believes miracles are and why they occur.
Dr. Harley Rotbart is a nationally-renowned pediatric specialist, parenting expert, speaker, and educator for over three decades. He's professor and Vice Chair Emeritus of Pediatrics at the University of Colorado school of Medicine and Children's Hospital Colorado. In addition to this book, Dr. Rotbart is also the author of No Regrets Parenting, 940 Saturdays, The On Deck Circle of Life, and Germ Proof Your Kids.
For more information, visit http://harleyrotbart.com.
Share this post...