December 13, 2014 – Archives/Pod Casts          Hour 1 –    Hour 2 –    Hour  3
Hour 1:  Jake Ducey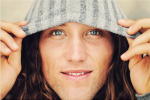 Joining Amerika Now during the first hour is the first millennial motivational speaker, TEDx star, and motivational coach, author, and activist, Jake Ducey, who will be discussing his latest book, The Purpose Principles:  How to Draw More Meaning into Your Life.
Would you like more meaning out of life while being able to tackle daily challenges, inspire others around you, and realize all your goals more efficiently?
With "WOW-ing" and unfamiliar stories of how familiar celebrities like Brad Pitt, Will Smith, Taylor Swift, Stephen King, Dave Matthews, Jim Carrey, and many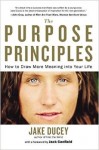 others came to be, TEDx speaker and inspirational role model Jake  Ducey reveals a step-by-step pathway for living your best life in a changing world.  His principles and exercises give the know-how to take advantage of the opportunities all around. His book, The Purpose Principles, spells out the timeless wisdom used by the greatest contributors to human history, and shows how you can integrate them into your life immediately to live your wildest dreams and become a world-changer!
Jake will share his own story as well as some of the stories from his book about the success, failure, and common threads among  some of today's most successful and influential people, inspiring you to see yourself in the same light as the world's biggest difference-makers.  Offering a humorous, action-oriented approach for getting more meaning out of life, Jake will show you how to live with more excitement, productivity, clarity, and confidence, resulting in a more meaningful life while realizing your goals more quickly.
In 2013, Jake, a 19-year-old college dropout, independently released his first book, Into the Wind, about quitting college basketball to backpack around the world.  Without a publisher or budget, Jake made it to the top 300 of all books on Amazon.  The book became a viral sensation, enabling then 21-year-old Jake to build a strong and loyal online following, give a TED talk, and travel the nation to speak to over 100 schools and corporations – all in just a year-and-a-half.
The demand for more of Ducey began almost immediately and, after aligning himself with the legendary literary agent Bill Gladstone (Waterside Productions), then 22-year-old Ducey secured a publishing deal with Penguin/Random-House for his second book, The Purpose Principles. That deal became the largest of its kind for the iconic publishing house.  In fact, Ducey is the youngest motivational author to ever sign a book deal with Penguin/Random House.
For more information, visit http://jakeducey.com.
CALL  800-259-5791  TO SPEAK WITH JAKE DUCEY.
Hour 2:  Keidi Keating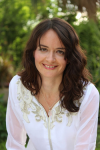 Author Keidi Keating joins Amerika Now during the second hour to discuss her book, The Light:  A Book of Wisdom.
Offering a treasure trove of wisdom on how to lead an enlightened life filled with love, joy, truth, and beauty, Keidi Keating's book The Light takes readers through the preparation, practices, and experiences to reach the place where the ancient mystery of the Inner Light is revealed.  Covering topics from co-creating a peaceful world, forgiveness, healing, finding purpose and happiness, to chapters about health, well-being, destiny, and the mysteries of Kundalini, Keating's book also has practical exercises and guidance, empowering readers to achieve their greatest potential.
Keating's book features 22 of today's brightest luminaries in the field of spirituality who have unconditionally contributed chapters, including such notables as Neale Donald Walsh and Don Miguel Ruiz.  The book is a charity project with the goal of raising one million dollars for seven charities.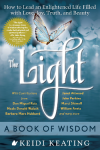 The book's message shines beyond just helping readers via the content and the charities via the donations.  It radiates a powerful message of oneness and coming together, working in unison to spread the Light, living from the heart instead of the head, of universal truths, and being of service to others.  The goal of the book is to help awaken readers to this sense of oneness so we can step into a new world and live in harmony and unity.
Keidi Keating experienced a sudden spiritual awakening at the age of 30 after a series of transformational healing sessions.  She was guided and instructed to put together a book of Light to assist and support others on their journeys to enlightenment.  Keating gathered some of the planet's greatest spiritual teachers and authors to contribute chapters.  Three years later, The Light spilled its rays to readers.  Keidi now appears at events throughout the world, and she continues to write books the empower people to awaken their divine inner light.
For more information, visit http://www.keidikeating.com.
CALL  800-259-5791  TO SPEAK WITH KEIDI KEATING.
Hour 3:  Jeannine Wiest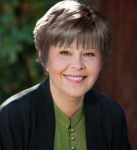 Joining the show during the final hour is craniosacral therapist, Reiki master, and holistic coach, Jeannine Wiest, who will be discussing her book, The Alchemy of Self Healing:  A Revolutionary 30-Day Plan to Change How You Relate to Your Body and Health.
We have more power to heal ourselves than we have been led to believe.
The discovery that your body (not your mind) is listening to you will transform your life. Your mind runs old programs, "defaults," to all that is familiar in your life, even when what's familiar is pain.
Tonight, Jeannine will show you how to tap into your body wisdom that craves health and joy.
Your body is listening to you!  It's "instant messaging" you all the time, and these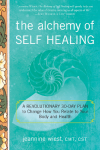 messages contain a unique cellular treasure waiting to be discovered.  The key to accessing what our bodies are telling us and thereby transforming our stressful lives can be found in Wiest's new book, The Alchemy of Self Healing.
As a certified craniosacral therapist, Reiki Master, and holistic coach, Wiest will discuss her years of training and experience treating and counseling clients ranging from corporate escapees to Oscar winners, billionaires, and chronically ill children in Bali.
Discover a week-by-week guide to tuning into the body in order to transform old stories that dwell in the body and drain the well-being from you.  Reconnect with body wisdom to access creative resources.  Develop habits to access the cellular information from the body.  Respond to challenges with calm, focused energy, and transform into an extraordinary version of yourself.
Jeannine Wiest is an advanced certified craniosacral therapist, Reiki master, and holistic coach in Los Angeles, California.  Wiest holds cranosacrial certification from the Upledger Institute, where she has been a longtime teaching assistant.  Wiest is a leading expert in combining craniosacral therapy concepts and creative principles.  Her mission is to open people's eyes to the significance of having a nature-based metaphorical relationship with one's own body.
For more information, visit http://www.cranialalchemy.com.
CALL  800-259-5791  TO SPEAK WITH JEANNINE WIEST.
Share this post...