May 26, 2012  –  Archives/Pod Casts            Hour 1 –   Hour 2 –   Hour 3
Hour 1:  James Wawro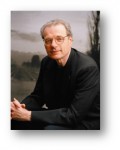 Jim Wawro joins Amerika Now during the first hour of the show to discuss his latest book, Ask Your Inner Voice.
What would it be like to have intuition come to you just when you need it to make the right choice, to solve a problem, to gain a creative insight, to tell right from wrong, or to simply make a wise decision with confidence? You were born with intuition—the power in any given moment to call on the wisdom within you. Yet, if you're like most, you simply haven't tapped into it.
But particular people throughout history, and many people alive today, have figured out how to regularly call on their own intuition just when they need it. These people have discovered the secrets to calling on their inner voice when they need answers to their most mundane or their most pressing questions, including questions of finance, relationships, and health.
James Wawro is a Cornell Law School graduate and member of the California Bar. He began practicing with Simpson Thacher & Bartlett in New York City, went on to establish his own law firm in Los Angeles, later merged his international litigation practice with the 1,400-lawyer Morgan, Lewis & Bockius, and became a senior partner in that firm. After twenty-eight years of representing litigation clients from Brazil, Canada, France, Germany, India, Italy, Japan, Korea, Liechtenstein, Mexico, The Netherlands, The People's Republic of China, Switzerland, Taiwan, Thailand, Turkey, United Kingdom and the United States, Jim resigned his law firm partnership to write full-time from California's Central Coast.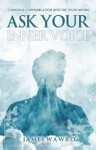 During his years of trying cases, Jim began to notice that there were other laws—unwritten laws—that anyone could use to make the right choices, gain creative insights, solve problems, gain access to the wisdom of the ages, and find a direct path for communication with the divine. One of those laws is the law of the inner voice, that there is an ever-flowing stream of wisdom coming to each individual from the light within. After experimenting with the inner voice and finding that it worked for him, Jim began to study how great thinkers throughout history and regular people alive today discovered the secrets of the inner voice: what it is, how to recognize it, how to contact it, how to listen to it, how to test it, when to rely on it, and how to distinguish it from other inner promptings. Jim condensed his study of proven methods of using the inner voice into his book, Ask Your Inner Voice, a user's guide to actively accessing the wisdom that lies within you.
If you would like more information about James Wawro and his book, Ask Your Inner Voice, please visit his websites at:
www.JimWawro.com and www.activateintuition.com.
PLEASE CALL  800-259-5791  TO SPEAK WITH JAMES WAWRO.
Hour 2:  Ronnie McMullen

Ronnie McMullen, national talk show host and author, joins Amerika Now during the second hour to discuss his latest book, The Journey Into Reflection.
"The Truth shall set you free," and Ronnie McMullen understands that small phrase and its huge impact on all of us.  The truth will set you free from the prison of this world and the illusion that it portrays.  And you can literally change your circumstances by simply changing your perceptions, your thoughts, and your beliefs.  Even the U.S. military understands this tactic–they call it Psy Ops.
People are "addicted" to the wrong things in life–they are addicted to fear, rejection, and even illnesses and trauma.  Ronnie will show you how to reach out and grab your heart and put it in harmonic balance with your soul.  Reflect, receive, and learn to travel through infinite possibilities as Ronnie McMullen discusses The Journey Into Reflection.
Ronnie was born in Santa Maria, California, and was raised in a very negative environment.  It took him many years to overcome that influence and he began helping others who had gone through the same experiences.  During that time, he attended many churches, hoping to find the truth, but realized that he was searching for something more, something deeper than could be found within the churches' walls.  He left the church and began his own pursuit of the Creator.
In 2004, he started his own radio show called The Prophetic Watch in Denver, Colorado, which had a huge following after only six months of time.  People loved his sincerity of heart and his passion for following the Divine force within.  Ronnie then expanded to nationwide radio via shortwave.  By helping others through his radio program, Ronnie realized that there were others beyond the radio audience who needed help and inspiration.  That was the beginning of The Journey.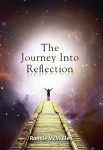 Ronnie began writing short stories which he posted on his website.  The response was overwhelming and unexpected.  Audience members began to share these stories with friends and family, and Ronnie compiled these stories into a book.  Thus, the concept for The Journey Into Reflection was born.  Ronnie took his own life experiences and transformed them to help others, touching the hearts and lives of thousands.
Ronnie McMullen currently hosts two radio programs:  The Ronnie McMullen Show and  UFO Encounters Live (the spiritual side of UFOs).  He lives in Central California with his wife and three girls.
If you would like more information about Ronnie McMullen, please visit his website at www.journeyintoreflection.com.
PLEASE CALL  800-259-5791  TO SPEAK WITH RONNIE McMULLEN.
Hour 3:  Brendon Burchard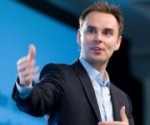 Brendon Burchard, author and motivational and business speaker, joins Amerika Now during hour 3 to discuss his latest book, The Charge:  Activating the 10 Human Drives that Make You Feel Alive.
Brendon is the #1 New York Times bestselling author of The Millionaire Messenger and one of the top motivational and business speakers in the world.  He is also the bestselling author of Life's Golden Ticket. Brendon is the founder of High Performance Academy, the legendary personal development program for achievers, and Experts Academy, the world's most comprehensive marketing training program for aspiring authors, speakers, coaches, and online thought leaders.  An acclaimed speaker and trainer, his message of living more, loving more, and making more of a difference has inspired millions worldwide.
Brendon's books, video, newsletters, products, and appearances inspire two million people a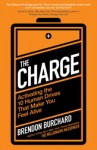 month worldwide.  His latest book is The Charge:  Activating the 10 Human Drives That Make You Feel Alive.
Brendon was blessed to receive life's golden ticket–a second chance–after surviving a car accident in a developing country.  Since then, he has dedicated his life to helping individuals, teams, and organizations find their "charge," share their voice, and make a greater difference in the world.
Brendon is regularly seen on public television, and he has been in media appearances on Anderson Cooper, ABC World News, Wall Street Journal TV, NPR stations, Oprah and Friends, and other popular outlets like SUCCESS Magazine, Inc.com, FastCompany.com, Forbes.com, and the Huffington Post.
As one of the most in-demand trainers of our time, Brendon has shared the stage with the Dalai Lama, Sir Richard Branson, Tony Robbins, Wayne Dyer, Stephen Covey, Deepak Chopra, David Back, John Gray, Jack Canfield, Tim Ferriss, and many others.  His clients include entrepreneurs and executives from 59 countries, and his advice and training have been in use at, or sought by, Accenture, Alcoa, Amazon.com, The United States Naval Academy, and 34 of the top 50 universities in the world.
Brendon's recent online marketing campaigns have set records in publishing online product launches and live video broadcast revenue, and he has become the go-to marketing adviser for many of the most successful companies and celebrities in the world.  Anderson Cooper calls Brendon "one of the top marketing and business trainers in the world."
If you would like more information about Brendon Burchard, please visit his website at www.brendonburchard.com.
NO CALLS FOR BRENDON, THIS SEGMENT IS PRE-RECORDED.
Share this post...