(1) John J. Higgins & Barb Adams – The Inauguration
Join Barb and John as they discuss the inauguration of our 45th President, Donald J. Trump.
(2) Gabrielle Taylor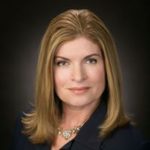 Joining the show during the second hour is author and strategic management consultant Gabrielle V. Taylor. Gabrielle will be discussing her book, Legacy of Wisdom.
Business is so much more than just transactions; it takes wisdom, tenacity, and experience to succeed. Gabrielle V. Taylor, strategic management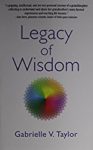 consultant, mother, daughter, granddaughter, and author of Legacy of Wisdom, explains, "Wisdom is not just about having experience, but also about paying attention to what your experience is telling you. If you want to gain wisdom from experience, you have to ask more questions of others and of yourself."
Wisdom may come organically due to the curve balls life throws, but it also comes by way of what we learn from others. Taylor's path to wisdom was built on the foundation of her Grandmother Valentine's lessons, which are outlined in simple, yet effective, notes throughout the book.
"Many of today's corporate leaders put expediency before such values as creativity, quality, or loyalty," says Taylor. "I have been saddened over the past three decades to see how many businesses have decided that laying people off is an expedient way to improve their bottom line, as opposed to developing new revenue streams when possible. This is not only bad for the laid-off employees and their families, but also bad for companies."
Gabrielle will discuss the importance of education in preparing us for work as well as the education we can gain from our work experiences; whether failure is necessary to succeed; why making choices from the place of emotional homeostasis is key in the decision making process; and what is key to long-term profitability.
Gabrielle V. Taylor leads a strategic management consultancy based in Littleton, Colorado. She holds an MBA in finance and marketing from the University of Chicago and a BA in economics from the School of Liberal Arts at the University of Illinois. Ms. Taylor is married and currently resides with her husband and two daughters in Columbine Valley, Colorado.
For more information, visit http://legacyofwisdom.zone.
(3) Kent Heckenlively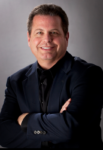 Author, science teacher, attorney, and contributing editor of Age of AutismKent Heckenlively joins the show during the third hour to discuss his book, Inoculated: How Science Lost Its Soul in Autism.
In November of 2013, Simpson University biology professor Dr. Brian Hooker got a call from Dr. William Thompson, a senior scientist at the Centers for Disease Control and Prevention (CDC) working in vaccine safety. Their conversations would lead to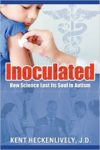 explosive revelations that top officials at the CDC engaged in a systematic cover-up of data showing that earlier administration of the MMR vaccine caused increased rates of autism in children, particularly African-American males. Thompson would eventually turn over thousands of the documents to U.S. Congressman William Posey.
Science teacher and author Kent Heckenlively was granted access to this unprecedented trove of documents and uses them, as well as ground-breaking interviews with many of the key players in this debate, to tell the story of how vaccines have become a 30-year disaster since passage of the 1986 National Childhood Vaccine Injury Act, which gave pharmaceutical companies complete immunity for damages caused by their products.
Kent Heckenlively, J.D., is a science teacher, attorney, and a founding contributing editor of Age of Autism. During college Heckenlively worked for U.S. Senator Pete Wilson and in law school he was a writer and editor of the school's law review and spent his summers working for the U.S. Attorney's Office in San Francisco. His previous book, Plague, written with Dr. Judy Mikovits, a 20-year government scientist and former head of the Lab of Anti-Viral Drug Mechanisms at the National Cancer Institute, is one of the best-selling virus books of the past 20 years. Kent and his wife Linda live in Northern California with their two children, Jacqueline and Ben.
For more information, visit http://inoculated.org.
Share this post...