Nov 19, 2011 Show Archives/Podcasts   Hour 1 –  Hour 2 – Hour 3 –  Hour 4
Hours 1-2: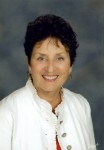 Trudy Harris, Glimpses of  Heaven, returns to Amerika Now for another discussion on the processes involved at the end of life.
There is more to death than simply ceasing to live.  Trudy is a retired Hospice nurse and will offer an intimate look at the final days and moments of the terminally ill and dying.  She will share her own personal stories as well as those of other medical and Hospice professionals, allowing the veil to be drawn back, offering us a "glimpse of Heaven."  Regardless of our faith, Trudy believes that most dying people come to experience unconditional love when they return "home," a point illustrated in her stories.  She will also help demystify the last days of life on Earth and future glimpses of what lies beyond that will offer both comfort and hope.
Trudy was a Hospice nurse for more than 22 years and also the former President of the Hospice Foundation for Caring.  During those years, Trudy was responsible for all public relations, marketing, fund raising, and development, raising more than $45 million for her local Hospice program.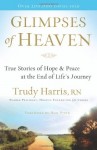 Her first book in the Glimpses of  Heaven series has sold more than 350,000 copies and is currently published in 9 languages.   Her latest book is Glimpses of Heaven:  True Stories of Hope and Peace at the End of Life's Journey. Trudy remains active in connecting the needs of terminally ill and dying patients with the Hospice program.
If you are curious about what happens when we pass from life to death, then tune in and listen as Trudy Harris, RN, offers Glimpses of  Heaven.
Trudy's main website is www.glimpsesofheavenbook.com.
PLEASE CALL  800-259-5791  TO SPEAK WITH TRUDY HARRIS.
Hours 3-4: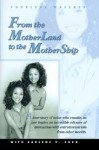 Joining Amerika Now during hours 3 and 4 is Shurlene Wallace, who is the author of From the Motherland to the Mothership.  Shurlene was born in Wichita, Kansas, and has one brother and two sisters, one of whom is her identical twin, Earlene.  Shurlene is a divorced mother of two grown children and currently lives in Dallas, Texas.  She currently holds an Associates of Arts Degree in Liberal Arts and a Bachelor's Degree in Human Resource Management.
Shurlene embraces life and feel particularly grateful to have had such unique experiences as the ones she shared in her book, From the Motherland to the Mothership.  Her desire is to help others who struggle in silence with traumatic abduction experiences and bring more exposure to the public overall.
Her twin sister, Earlene Carr, is intimately linked to the phenomenon as well.  Earlene has maintained an incredible interest in the subject of UFOs and abduction stories for many years and maintains a large library on the subject.  She has provided unwavering support to Shurlene and has helped unravel many of Shurlene's experiences.
Shurlene and Earlene believe that it is time for our government to provide its citizens the truth about this subject and promote full disclosure of the cover-up that exists where this phenomenon is concerned.
Shurlene has been a frequent guest on such shows as Coast to Coast AM with George Noory.
PLEASE CALL  800-259-5791  TO SPEAK WITH SHURLENE WALLACE.
This entry was posted on Wednesday, November 16th, 2011 at 11:45 and is filed under Guests, Show Archives. You can follow any responses to this entry through the RSS 2.0 feed.
Comments are closed.
Share this post...