January 4, 2014 – Archives/Pod Casts        Hour 1 –    Hour 2 –    Hour 3
CALL-IN NUMBER TO SPEAK WITH GUESTS:  800-259-5791
Hour 1:  Elizabeth Summers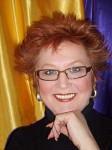 Joining Amerika Now during the first hour is renowned Master Esoteric Numerologer Elizabeth Summers, who will be discussing what 2014 holds in store for all of us.
As a professional Numerologist since 1990, Elizabeth is adept at using the ancient system of codes called Numerology to give well-rounded and practical guidance by interpreting the secrets coded within numbers and letters.  Those secrets can reveal such things as a person's temperament and personality, their attitude towards life, emotional reactions, best career choice, the general issue they are meant to deal with in this lifetime, and their deepest desires.  Elizabeth has published numerous articles on the practical interpretation of number vibration and how numerology can predict your life's journey.
In addition, Elizabeth will reveal what the numbers are saying about 2014.  Several themes are moving through the filaments of life in 2014, a "Number Seven" year (2+0+1+4=7).  The Number Seven can be a bit difficult to grapple with according to Elizabeth, stating that "…it is like holding a cloud in one's hands."  She also says there are certain "buzz words" that we need to keep in mind as we traverse "the rather unusual energy" in 2014.  Some of these key words are "introspection, discernment, silence, spirituality and ethics," and they will serve as guideposts.
Elizabeth will discuss the changes we can expect for the economy, politics, and even on a personal level.  She'll also talk about how we can make the most out of 2014.
ELIZABETH WILL BE TAKING CALLS REGARDING QUESTIONS ABOUT NUMEROLOGY AS WELL AS DOING SHORT READINGS ON AIR. 

PLEASE CALL  800-259-5791  TO GET A FREE READING!!!
For more information, visit http://www.elizabethsummers.com.
PLEASE CALL 800-259-5791 TO SPEAK WITH ELIZABETH.
Hour 2:  Scott Marlowe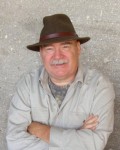 America's Most Credible Cryptozoologist, Scott Marlowe, joins the show during the second hour to discuss his latest research.
Scott Marlowe has been working in the cryptids field for over 30 years collecting and analyzing accounts of strange animal encounters and legends about enigmatic creatures from his travels.
Proclaimed as "America's Most Credible Cryptozoologist," Marlowe spends as much time in camos and boots as he does in a Lab coat and oxfords.
Scott continues advancing educational programs and objectives as a Fellow of the famed Pangea Institute  and educational consultant to The American Primate Conservation Alliance.  He is the first expert in the field to succeed in establishing an on-going college course in Cryptozoology at a state institution of higher learning anywhere in the world.
His course, hailed as one of the "Top Ten" news stories of 2004 by The Cryptozoologist, a well-known insider eMagazine, has won both accolades and awards for its fresh approach and application of forensic science methodologies to the study of enigmatic animals.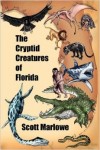 Author of  Cryptid Creatures of Florida (published by CFZ Press of Great Britain), Marlowe "literally wrote the book" on Cryptozoology in the Sunshine State of Florida.
Marlowe's television credits include MonsterQuest, Is it True, Legend Hunters, Destination Truth, William Shatner's Weird or What and Weird Travels and Charlie Carlson's Weird Florida: Roads Less Traveled in addition to countless radio appearances, TV guest spots, and lecture tours.
Marlowe claims three encounters with the legendary "Swamp Ape" during his 35 years experience with this creature.  His first sighting was in 1975 while a still student at Rollins College studying Pre Med.  He kept this experience confidential until 2004 when he began teaching his cryptozoology course so as to encourage his students to relate their own experiences involving cryptid animals.  He had two additional sightings in 2005 while in the Big Thicket area of Texas.
These experiences leave Marlowe conflicted as a scientist in that he is confident in his own sightings while knowing that he is required to maintain proper scientific skepticism and perspective until incontrovertible proof becomes available to validate his encounters–proof that Marlowe continues to tenaciously pursue in the Lowland Swamps and Highland Hammocks of Florida and the lands bordering the Gulf of Mexico.
Nevertheless, the need to remain professionally detached often puts him at odds with other cryptozoologists and cryptozoology fans as he finds himself playing "devil's advocate" when examining physical evidence and considering reports of encounters with the enigmatic Swamp Ape.
For more information, please visit http://www.pangeainstitute.us.
PLEASE CALL  800-259-5791  TO SPEAK WITH SCOTT.
Hour 3:  Chuck Gallagher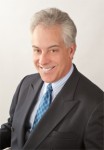 Joining the show during the final hour is nationally known business ethics expert, consultant, keynote speaker and author Chuck Gallagher who will be discussing the recent hack into Target's information database involving some 40+ million customers.
Target was the victim of a huge heist of electronic information. Thousands of debit and credit cards are at risk due to the hack job. PIN numbers were also compromised, but Target chose to cover that information up, at first.
Nationally known ethics expert Chuck Gallagher, author of 
Second Chances: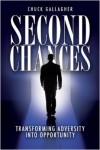 Transforming Adversity into Opportunity,
will discuss the ethics that Target is facing in this situation.  Should they give out all the information and accept the consequences, or keep things secret and hope for the best? If they attempted to keep the fact that the PIN numbers were compromised as well, what else are they keeping quiet?
Chuck's expertise gives him a unique and interesting opinion on this hot-button topic.  He'll discuss such issues as the trouble Target is really in and whether it could have been prevented as well as how Target handled (or mishandled) the situation and what Target could do to help the situation.
Chuck Gallagher is nationally known and sought out as a business ethics expert, consultant, and keynote speaker.  Known for his unique insight on business ethics, he's a frequent media spokesperson on CNN, CBS and NPR radio programs.  Although Chuck's focus is business, his passion is empowering others.  His unique presentations on business ethics clearly demonstrate he brings something to the platform that isn't often found in typical business speakers.  His own personal experience in building businesses and sales teams while leading companies provides a practical and powerful framework for ethical success.
Currently COO of a national company and former Sr. V.P. of Sales and Marketing for a public company, Chuck understands business ethics and leadership.  In addition, he's the author of Second Chances:  Transforming Adversity into Opportunity, based on his own real-life journey.
For more information about Chuck Gallagher, visit: www.chuckgallagher.com.
PLEASE CALL  800-259-5791  TO SPEAK WITH CHUCK.
Share this post...