June 2, 2012 – Show Archives/Pod Casts          Hour 1 –  Hour 2 –  Hour 3
Hour 1:  Tom Reed

Joining Amerika Now during the first hour is intelligence insider and nuclear weapons expert Thomas C. Reed, who along with co-author Sandy Baker, has written a harrowing book regarding Iran's quest for the bomb called The Tehran Triangle. He joins the show tonight to discuss the historical context of the geo-political situation of the Middle East as well as answer the question, "When will Iran have the bomb?"
As a former thermonuclear designer who worked in various capacities in the highest levels of national security during the Ford, Carter, and Reagan administrations, Tom Reed can discuss from first-hand experience atomic myths and the threat posed by a nuclear-armed Iran.  He also points out that the current presidents of Iran and the United States both have terms ending in 2013, and that both are adverse to "regime changes."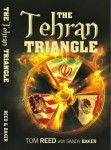 The Tehran Triangle, although written as fiction, provides one of the foremost descriptions of what our nation is facing in the Middle East.  As current as today's headlines, from drones to assassinations to computer viruses, the fact-based book compels the question, "What if?"  Tom's authoritative position throws light on the hidden dynamics of nuclear proliferation and suggests ways to reduce the threat.
Thomas C. Reed is a former Secretary of the Air Force, having served in that capacity during the Ford and Carter administrations.  In the mid-seventies, Reed also served as Director of the National reconnaissance Office, an organization whose very existence was held to be secret until the end of the Cold War.  During the 1980s, Reed was a Special Assistant to President Reagan for National Security Policy.  His technical background includes nuclear weapon design at Livermore and low-temperature physics.
Reed graduated from Cornell University with a degree in engineering and earned his graduate degree from the University of Southern California.  He then moved onto Lawrence Livermore where he designed two thermonuclear devices fired over the Pacific in the summer of 1962.  After Livermore, Reed started and ran a successful high-tech company making superconductors.
In 1973, Reed was recruited to manage certain intelligence projects at the Pentagon in connection with the Yom Kippur War that was raging in the Middle East.  After a decade in national security matters, Reed left Washington in 1983 to return to business pursuits.  Throughout those years, however, he continued to advise the Joint Chiefs' Strategic Planning Staff on policy and intelligence matters.
Thomas Reed is also the author of two other books, At the Abyss:  An Insider's History of the Cold War and The Nuclear Express:  A Political History of the Bomb and Its Proliferation. Reed also appeared in the National Geographic Channel's Secret History of the Atom Bomb.
Mr. Reed lives in California with his wife, Kay.
For more information about Tom Reed, please visit his website at http://tomreedauthor.com.
PLEASE CALL  800-259-5791  TO SPEAK WITH TOM REED.
Hours 2-3:  Thomas Fusco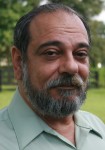 Joining the show during hours 2 and 3 is independent researcher Thomas Fusco, who has spent nearly three decades investigating the relationship between mind, physics, spirituality, parapsychology, scientific anomalies and paranormal phenomena with the goal of uncovering the unifying cosmological framework that has eluded mankind for generations.
What if someone were to discover a truly new conceptual model of supernatural mechanics that not only explained (and validated!) the workings of miracles, paranormal events, UFO behavior, and psychic phenomena in a reasonable and consistent way, but also other manifestations observed at haunted sites like temperature drops, EMF spikes, breezes, feelings of heaviness and the failure of electronics with the same singular set of principles?  Moreover, what if this exact same cosmological model could be applied to shed light on a number of puzzling anomalies still confronting science today like certain enigmas involving gravity, origins of intelligence, quantum entanglement and dark matter, as well as the feasibility of interstellar travel, higher dimensions, teleportation and time travel?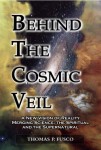 This evening Thomas will be discussing the theory of supergeometry as presented in his book, Behind the Cosmic Veil:  A New Vision of Reality, that describes a new model of supernatural mechanics, which not only explains the behavior of strange phenomena like the paranormal and UFOs, but also provides compelling answers to some of the fundamental problems facing physics today.  This cosmological model is based in part on a lost Biblical cosmology that has been hiding in plain sight for centuries, and breaks out beyond the borders of philosophy and spirituality to which discussions on these topics have traditionally been confined.
Supergeometry makes predictions about certain aspects of physical reality that can actually be scientifically tested!  Thomas firmly believes it will significantly revolutionize several fields of study like the paranormal, psychic phenomena, ufology, and theoretical physics.  It is already changing the way people perceive and understand the universe around them.  Radio hosts and audiences everywhere are recognizing this work as a milestone breakthrough in supernatural mechanics and new physics.
Thomas is a popular guest speaker, and has been invited to speak as a guest on numerous radio programs.
For more information, latest news, related articles, and to purchase the book, please visit Thomas Fusco's website at www.cosmicveil.com.
PLEASE CALL  800-259-5791  TO SPEAK WITH THOMAS FUSCO.
Share this post...