March 8, 2014 – Archives/Pod Casts        Hour 1 –    Hour 2 –    Hour 3
Hour 1:  Dr. Melissa Clarke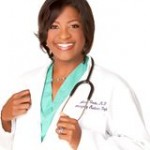 Joining the show during the first hour is Harvard-educated physician, healthcare educator, and patient advocate Dr. Melissa Clarke, who will be discussing her book, Excuse Me Doctor!  I've Got What?  Taking Ownership of Your Health and Making Healthcare Reform Work for You.
According to a new study published in the journal Health Affairs, patients who are more engaged in their healthcare have better outcomes than those who are passive–and they may save money as well!
Patient advocate and author Dr. Melissa E. Clarke, MD, is passionate about helping patients become empowered and informed–particularly now, as the Affordable Care Act reforms kick in and require healthcare consumers to be more involved in their own care decisions.
Dr. Clarke says patients diagnosed with a serious condition often become paralyzed with fear and don't know what to do next.  She will share 9 steps to take after receiving such a diagnosis and will also discuss how to build a support network, how to find affordable healthcare insurance, and keys to becoming a proactive patient in order to create the best possible outcome.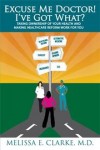 Dr. Melissa Clarke is a Harvard-educated physician for over 20 years, healthcare educator, and patient advocate.  She's passionate about empowering patients with the know-how to take ownership of their healthcare.  Her new book, Excuse Me, Doctor!  I've Got What?, helps consumers make educated decisions regarding conventional and alternative healthcare practitioners, hospitals, insurance, financial options, and self-care strategies under the new Affordable Care Act.  In addition, Dr. Clarke has been a healthcare commentator in her blog and in numerous newsletters, radio, and television appearances.
For more information, visit her website http://drmelissaclarke.com.
CALL  800-259-5791  TO SPEAK WITH DR. MELISSA CLARKE.
Hour 2:  Micah Hanks – Cancelled Due to Inclement Weather

Hour 2:  Dr. Mark Mincolla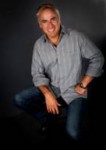 Legendary leader and expert in the fields of nutrition and energy medicine, Dr. Mark Mincolla, joins the show during the final hour to discuss his new book, Whole Health:  A Holistic Approach to Healing for the 21st Century.
Would you like to find balance in your life and heal from within by integrating the emotional, physical, and spiritual?
Dr. Mark Mincolla will discuss how you can become the healthiest you've ever been while possessing more vitality and energy using the Whole Health Healing System.

In Whole Health, Dr. Mincolla outlines the Whole Health Healing System, his unique method based on more than 30 years' experience as a holistic medical practitioner. This system integrates elements of classical Chinese medicine, personalized nutrition, and extrasensory energy medicine while inspiring, empowering, and teaching how to attain balance in body, mind, and spirit.
Mark will talk about energy medicine and how the systems of the body work together as well as why it's important to balance our vital body energies with the proper corresponding food energies.  Everything is energy, and by learning to balance vital body energies with the proper corresponding food energies, Whole Health practitioners can prevent the onset of many inflammatory symptoms associated with common ailments. This one-of-a-kind system will lead you down the path to natural healing and help you easily achieve physical health and spiritual oneness as never before.
Mark Mincolla, Ph.D., is a natural healthcare practitioner who has transformed the lives of thousands of people over the past 30 years.  He has integrated ancient Chinese energy techniques with cutting-edge nutritional science in what has become his innovative Electromagnetic Muscle Testing system (EMT).  Mark holds a Ph.D. in Health and an M.A. in Nutrition and has studied extensively with recognized Masters of Eastern Medicine, spirituality, and healing.  Apart from the 60,000 plus patients he has affected through his practice, many more thousands of people have benefited from his expertise by way of the numerous seminars, lectures, and weekly television and radio programs that he has participated in.
A frequent media guest on radio and TV, including the Dr. Oz show, Mark was a featured guest on Boston's Fox 25 "Living Well" segment from 2008 to 2012.  He also reached millions of New England viewers with his "You Are What You Eat" segments on the New England Cable News Network from 2001 to 2008.  In the mid-80s, Mark was a pioneer TV health expert at Boston's Channel 56 with the Emmy-nominated Visions program.
If you'd like more information, please visit his website at www.MarkMincolla.com.
NO CALLS, THIS SEGMENT WAS PRERECORDED.
Hour 3:  REBROADCAST, Dr. Norman Rosenthal, "The Gift of Adversity"

Share this post...