November 2, 2013 – Archives/Pod Casts        Hour 1 –    Hour 2 –    Hour 3
Hour 1:  Colin & Synthia Andrews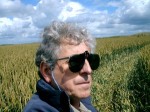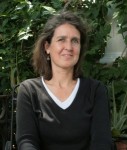 Joining the show during the first hour are two of the world's most prominent experts on crop circles and UFOs, Colin and Synthia Andrews, to discuss their latest book, On the Edge of Reality:  Hidden Technology, Powers of the Mind, Quantum Physics, Paranormal Phenomena, Orbs, UFOs, Harmonic Transmissions, and Crop Circles.
Is there evidence of an alien intelligence that is establishing a presence in the global consciousness and endeavoring to make societal connections?
The Andrews believe there is evidence, and that the intelligence is challenging humanity to a higher level of consciousness, a belief that is shared by some native elders and that is supported by the 2012 Mayan Prophecy.  Believing humanity is now "engaged in a process of integration with a higher mind," the Andrews also believe that this "integration of higher mind is occurring through individual encounters with non-ordinary reality."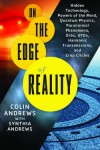 Consciousness is shifting, and we are on the edge of a new paradigm, but the direction of this shift is not a given.  The "hand of higher intelligence is directing our attention to greater possibilities.  Right now we are at the crossroads, the choices we make will set the direction for a new cycle of human endeavor."  What will we create next?
Colin Andrews is a visionary and 30-year veteran investigator of unusual phenomena.  He is best known for his work with crop circles, a term he coined in 1983.  In addition, Colin is responsible for discovering the correlation between patterns of RADAR interference and weather conditions in Australia, where weather modification projects are underway.
A popular media guest and speaker, Colin has appeared extensively on TV and radio, and he continues to present to audiences in universities and scientific institutions and at public venues around the world.  He has been a featured speaker at the International UFO Congress, the World UFO Symposium, the USSR/USA Symposium at the University of California, the TRIAD Conference, the International Earth Conference in England, the Institute of Noetic Sciences in New York, and at many more events.
An advisor to Prime Minister Margaret Thatcher's cabinet and Queen Elizabeth on the subject of crop circles, Colin is the author of eight books, including Circular Evidence and The Complete Idiots Guide to to the Akashic Record.
Contributing author Synthia Andrews is a naturopathic physician, energy intuitive, and author of five books including The Path of Energy and The Path of Emotions.
For more information, please visit http://colinandrews.net.
PLEASE CALL   800-259-5791   TO SPEAK WITH COLIN & SYNTHIA ANDREWS.
Hour 2:  Jeannette Gagan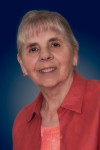 Psychologist and author Jeannette Gagan joins the show during the second hour to discuss her most recently published book entitled Grow Up Your Ego:  Ten Scientifically Validated Stages to Emotional and Spiritual Maturity.
Jeannette's book delivers scientific backing for the stages of ego growth, what it means to have a mature ego, and the steps to take for getting there. Not only does the path of growing up the ego connect us to the mission of our souls, it also provides a crucible strong enough to support the transcendent experiences we so yearn for. In learning of the essential role of the ego–that of keeping us alive and giving us a sense of self– readers soon discover that when we're born, the ego has as much growing up to do as the rest of us. When bonding with caretakers is interrupted or fails, we see the results in children and adults who lack self-esteem, cannot be empathic, cannot establish healthy relationships, and who may act out in varying ways. Like no other book in its genre, Grow Up Your Ego shows how the ego can "grow up" at any

time through the identification and maturing of defense mechanisms; by learning how to appropriately self-soothe; and through wholesome relationships. In language anyone can understand, this self-help book leads readers through chapter content and exercises. Case examples and step-by-step encouragement contribute to this holistic overview of how spirituality is part and parcel of our humanness.
Jeannette Gagan is a graduate of Marquette University in Milwaukee, Wisconsin. She also attended the University of New Mexico in Albuquerque where she obtained both a Master's degree in Mental Health Nursing and a Ph.D. in Counseling Psychology.
She started her career as a nurse employed at the Veteran's Administration Hospital in Milwaukee.  She took a long hiatus during her marriage while raising five children. In 1985 she opened her counseling psychology practice.  She also began to study the practice of shamanism, which she incorporated into her professional sphere in a number of ways.  Specifically, she authored her first book, Journeying: Where Shamanism and Psychology Meet, a daring and pioneering template for healing. This resulted in presentations to various audiences including teaching students about the mix of psychology and shamanism.
In 2003 she focused her attention on the authoring and publishing of Grow Up Your Ego: Ten Scientifically Validated Stages to Emotional and Spiritual Maturity. She now continues her writing and educating through her blog at www.riochamapublications.
For more information, please visit her website at www.riochamapublications.
PLEASE CALL  800-259-5791  TO SPEAK WITH JEANNETTE GAGAN.
Hour 3:  Pete Trabucco

Joining the show during the final hour is travel and vacation expert and author Pete Trabucco who will be discussing how to face and overcome your fears.
Pete's the author of the bestselling book America's Top Roller Coasters and Amusement Parks as well as numerous articles on aviation, space, and health.  Prior to writing his book, Pete had a fear of these types of rides and learned to overcome them by confronting them head on.
So how does someone get so involved with roller coasters and then write a book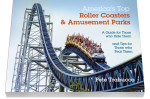 about it? The answer is simple. For many years,  Pete was afraid of roller coasters and thrill rides. If you mentioned the word "roller coaster," he would cringe in fear about subjecting himself to such torture.  It would be that way for many years until he had a child.  Then Pete thought about what would happen when his child got older…who is going to do all these fun things with her?  At that point, Pete knew he needed to remove this fear.  Not an easy journey, but one that was worth taking.
But something happened along the way. Pete realized he was no longer a child, but an adult who actually liked to try new and different experiences. Until this point in his life, he was stuck with his childhood preconception of what roller coasters and thrill rides were supposed to be, but through research and in actually riding the best coasters all around North America, he realized that it was fear itself that caused the disconnect between himself and these thrill rides. 
Tonight, Pete will share how he overcame his fears and how you can learn to face your own fears to overcome them as well.
Pete Trabucco is an author and freelance writer who has had over 100 national and international articles published in various aviation, space, health, and sports magazines.  Throughout his life, Pete has made a living in the field of broadcasting (on-air and in sales management) as well as in the healthcare and aviation industries.
If you'd like more information on Pete Trabucco, please visit www.americasrollercoasters.tateauthor.com.
PLEASE CALL  800-259-5791  TO SPEAK WITH PETE TRABUCCO.
Share this post...