(1) John J. Higgins & Barb Adams – Open Discussion
Join Barb and John as they discuss all the latest political and topical news as we count down the final weeks until the election. Some of the topics to be discussed will be the latest accusations against Trump, Trump's response that he's the target of a "giant smear campaign," John Podesta's Twitter account being hacked, Russian cyberattacks and the presidential election, and "Mars, Here We Come!"
(2) Paul Davids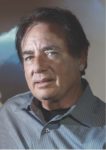 Joining the show during the second hour is award-winning Hollywood writer, director, and producer Paul Davids. Paul will be discussing his new feature documentary, Marilyn Monroe Declassified.
What really happened to Marilyn Monroe?
Marilyn Monroe Declassified explores the mysterious death of the Hollywood icon by examining the recently declassified FBI and CIA files, decades of testimony, clues, and police statements. The film provides the strongest case yet that Monroe was the victim of a contract killing.
Marilyn Monroe Declassified balances the image of the blonde bombshell icon we thought we knew with information about her revealed in newly declassified FBI and CIA files. The film offers evidence that her troubles were not solely the product of her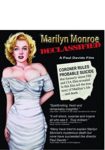 upbringing in an orphanage, abuse of prescription drugs, and failed marriages. Beginning with her wedding to Communist-leaning playwright Arthur Miller (when she converted to Judaism), she was tailed, targeted, and tormented by the FBI, CIA and Mafia – and ultimately, through affairs with powerful men, she was unwittingly caught in the middle of a vendetta of lethal forces. Dead at age 36, just months after singing "Happy Birthday, Mr. President" at JFK's extravagant party, she was officially listed as a "probable suicide." The film makes a powerful case that the official conclusion was wrong.
Paul Davids is an author, artist, and director who has produced films that include Marilyn Monroe Declassified (2016), NBCUniversal's Jesus in India (2007), The Sci-Fi Boys (2006)(2006) in addition to Showtime's Roswell (1994). He co-authored six books of the Star Wars saga with his wife, Hollace Davids, for Lucasfilm. Davids is a Princeton Psychology graduate.
For more information, visit marilyndeclassified.com.
(3) J. M. Harrison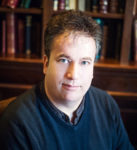 Award-winning and Amazon #1 best-selling author Jonathan M. Harrison joins the show during the third hour to discuss his latest book, YOU Are THIS: Awakening to the Living Presence of Your Soul.
Discover the mystery of how one seemingly insignificant little word can transform your life and change the world. YOU Are THIS shares the author's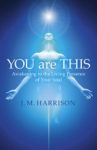 contemporary philosophy of One-duality wherein the world is recognized as real and the Non-dual experience of Awareness is realized to be the anonymous catalyst for awakening the living presence of your soul.
Jonathan M. Harrison is an award-winning and Amazon #1 best-selling author of both spiritual nonfiction and visionary fiction.
Never having written previously, Jonathan penned his first book, We Are All One: A Call to Spiritual Uprising, in just six days after experiencing a mystical out-of-body experience in 2007. The critically-acclaimed book was the winner of the 2009 Allbooks International Editors' Choice Award (USA) in the Spirituality and Inspiration category.
An active member of the Visionary Fiction Alliance, Harrison sees words as powerful tools of transformation and as something much needed in today's world.
For more information, visit http://authorjmharrison.com.
Share this post...