June 9, 2012 – Archives/Pod Casts                 Hour 1 –   Hour 2 –   Hour 3
Hour 1:  Encore Performance with Brendon Burchard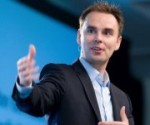 Hour 1 of Amerika Now this evening will feature an encore presentation of Brendon Burchard's interview from May 26, 2012.  For more details about Brendon's interview, please visit this link:
https://barbadamslive.com/?p=4685
Hour 2:   Barry A. Dennis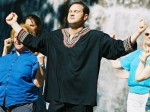 Joining Amerika Now during the second hour of the show is internationally renowned singer-songwriter, inspirational speaker, and cutting-edge spiritual teacher, Barry A. Dennis, discussing his new book, The Chotchky Challenge:  Clear the Clutter from Your Home, Heart, and Mind…and Discover the True Treasure of Your Soul.

Do you have too much "chotchky" in your life?  Most people do!  Chotchky is anything that intrudes, clutters, or distracts us from our soul's highest purpose.  An amazing amount of what we actually buy, accept, and allow into our lives is chotchky.  Chotchky includes material things, unhealthy substances we consume, meaningless information and distractions, and even unsupportive people.
Barry will discuss how to rid yourself of the clutter, i.e., chotchky, in your life and discover the true treasure of your higher purpose.
Barry A. Dennis is a world-renowned singer-songwriter, inspirational speaker, and spiritual teacher.  He is the Founder of Celebration Church in Portland, Oregon, as well as the groundbreaking "Coexist Celebration," a movement without walls whose mission is to create peace of mind, heart, and planet through understanding and joy.  The Coexist movement includes leaders from all the world's spiritual traditions and is held in different locations around the globe.
Barry has performed his music around the world and has recorded three CDs, One Among the Many, Make Me an Instrument, and Livin' in This Love. He has written several hundred short stories and poems and has created over 50 live-enrichment programs, which are available in CD form and downloads.
For more information about Barry Dennis, please visit his website at www.barryadennis.com.
Hour 3:  David Muhlbaum

Joining the show during the final hour is David Muhlbaum of Kiplinger.com discussing the top 5 money smart versus the bottom 5 money not-so-smart states in the nation and what all of this means to you financially.
After a survey of more than 28,000 Americans in all 50 states, Kiplinger.com determined the 5 Money–Smartest and 5 Money-Not-So-Smart states in the country. The results:
Smartest money states are (1) Minnesota, (2) Colorado, (3) Tie with Idaho and Utah, and (5) Washington.
The least smart money states are (1) Mississippi, (2) Louisiana, (3) Tie with Arkansas and West Virginia, and (5) Kentucky.
Find out why these states ranked as they did and how you can learn to be a smarter investor in tough economic times no matter where you reside.
David is a web content editor for Kiplinger.com focusing on business issues, cars, and energy technology.  He's been a reporter and editor for AOL, Dow Jones, and MarketWatch, and is a graduate of Middlebury College.
If you'd like more information about David or the topic of discussion this evening, please visit www.kiplinger.com.
Share this post...