June 27, 2015 – Archives/Pod Casts     Hour 1 –   Hour 2   –   Hour 3
Hour 1:  Harry C. Boyte

Joining Amerika Now during the first hour is Senior Scholar in Public Work Philosophy at the Sabo Center for Democracy and Citizenship at Augsburg College, Dr. Harry C. Boyte.  Dr. Boyte will be discussing his book, Democracy's Education:  Public Work, Citizenship, and the Future of Colleges and Universities.
Today Americans feel powerless in the face of problems on every front. Such feelings are acute in higher education, where educators are experiencing an avalanche of changes such as cost cutting, new technologies, and demands that higher education be narrowly geared to the needs of today's workplace.  College graduates face mounting debt and uncertain job prospects, and worry about a coarsening of the mass culture and the erosion of authentic human relationships.  Higher education is increasingly seen, and often portrays itself, as a ticket to individual success–a private good, not a public one.
Harry Boyte will delve into the idea that Americans feel powerless to address the mounting problems that face this country, while advising educators to claim and use their sometimes unappreciated power in the face of these problems.  He challenges them to lead a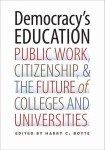 movement in the rethinking of education, the meaning of citizenship, the state of the working world in today's society, and the challenge of addressing public issues. Boyte believes education is "the anchoring institution of citizenship," which shapes public identities and career paths of students and influences the methods and structures of many professions.  Boyte coordinated an association, called the American Commonwealth Partnership, of several hundred colleges and universities, to strengthn higher education as a public good.
Harry C. Boyte is Senior Scholar in Public Work Philosophy at the Sabo Center for Democracy and Citizenship at Augsburg College, a Senior Fellow at the University of Minnesota's Humphrey School of Public Affairs, and Visiting Professor at Nelson Mandela Metropolitan University in South Africa.  He is the author of eight previous books, and his work has appeared in more than 150 publications including Huffington Post, New York Times, Chronicle of Higher Education, Political Theory, and Change. His commentary has appeared on CBS This Morning, CBS Evening News, and National Public Radio.
NO CALLS, THIS SEGMENT WAS PRERECORDED.
Hour 2:  Paddy Fievet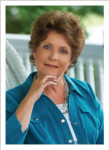 Modern mystic, facilitator, speaker, blogger, teacher, author, poet and artist Paddy Fievet joins the show during the second hour to discuss her book, The Making of a Mystic:  Writing as a Form of Spiritual Emergence.
Have you ever felt fragmented or like something was missing from your life?  Perhaps the "things" you've worked for no longer feel important.
Paddy Fievet is someone who understands life deeper than the ordinary five senses allow, and she says there is a modern mystic in every one of us, as she came to realize for herself.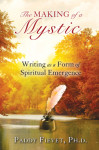 Paddy will share her own riveting memoir along with teaching moments to assist listeners as they journey to the center of their own hearts, recognizing Divine Love in themselves, others, and Nature, while gently guiding them to discover their own modern mystic within.
As Paddy writes, "We are each connected to Spirit in ways far beyond our understanding, a connection we must discern for ourselves and learn to trust. Answers are always there for us, even when we feel completely lost.  God in Spirit form provides us the opportunity to find our own divinity, and to realize our inner strength by writing and living our own sacred story."
Paddy Fievet is a modern mystic, facilitator, public speaker, blogger, teacher and artist.  She's a member of Spiritual Directors International and has studied spirituality, psychic arts, and metaphysical law in depth, earning a Ph.D. in Metaphysics.  In addition, Paddy is the author of When Life Cried Out:  One Woman's Spiritual Quest to Be Fully Alive.
For more information, visit /http://www.paddyfievet.com.
NO CALLS, THIS SEGMENT WAS PRERECORDED.
Hour 3:  Stacey L. L. Couch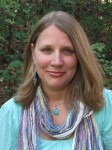 Joining the show during the final hour is devoted shamanic practitioner, naturalist, archetypal consultant, and author Stacey L. L. Couch, who will be discussing her book, Gracious Wild:  A Shamanic Journey with Hawks.
Gracious Wild is the story of Stacey Counch's incredible journey out of the mundane world of science and reason into the vast shamanic realms of creativity and inspiration.  When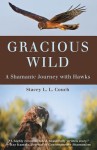 wildlife biologist Stacey Couch undertakes a full-time role working and living alone on an island to care for endangered foxes in a captive-breeding program, she has no idea that she will be forced to realize her own vulnerability.  The isolation is an an accidental vision quest that spurs a dramatic life change, and her guides in this process are a series of hawks.
Listen in as Stacey shares her story of transformation as well as what the birds of prey have to say to us.  Stacey will talk about how spending time in nature can open us up to the unseen realms; how shamanism can bring about great healing and transformation; what a shamanic journey trance looks and feels like; the myriad ways that spirit animals communicate with us; how being open to spirit messages from animals can provide life-changing guidance; and how easy it is for anyone of any descent to access shamanic wisdom in our modern-day culture.
Stacey L. L. Couch, Certified Shamanic Practitioner, works as a publicist and journalist for Mother Nature.  A pioneer at heart, she empowers people with the ability to explore life's big questions.  She aims to show how to form a real connection with our own souls through the natural world.  A life-long student of nature and mysticism, she has a biology degree in ecology and conservation as well as a 2-year shamanic practitioner certification.  Her home is on a 38-acre ranch is in Southwest Colorado.  She offers shamanic healing and teaching services at http://wildgratitude.com.
For more information, visit http://wildgratitude.com.
NO CALLS, THIS SEGMENT WAS PRERECORDED.
Share this post...