Hour 1 – John J. Higgins and Barb Adams, Week in Review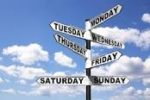 JOIN Barb and John as they touch on some of the top stories of the week as well as some of those you may not have heard about.
Hour 2 – Barbara Berger, The Road to Power/ Fast Food for the Soul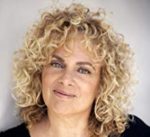 Joining the show during the second hour is international bestselling author Barbara Berger. Barbara will be discussing her most recent book, The Road to Power/ Fast Food for the Soul.
We are what we think and we can change our lives by changing our thoughts, which are all-powerful. Through our thoughts and words, we create our lives.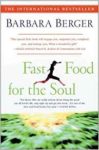 In her latest book, The Road to Power/ Fast Food for the Soul, Barbara Berger shows how to harness the power of the mind to create the life you want. She reminds us of what is available to us – from the power of release and saying no to focusing, blessing, and giving.
Barb will offer fast, effective techniques for solving health problems, financial difficulties, and other life challenges. Give your soul a boost and your heart a pick-me-up by changing the way you think, which ultimately changes your life.
Decide on the life you want, visualize it, affirm it, decree it, focus on it, believe it, have faith in it, and you will find yourself living this life much sooner and faster than you ever dreamed possible.
American-born author Barbara Berger has written 15 self-empowerment books including her international bestseller The Road to Power / Fast Food for the Soul (30 languages), Are You Happy Now? 10 Ways to Live a Happy Life (17 languages) and The Awakening Human Being: A Guide to the Power of Mind. 
Barbara Berger has been a seeker all her life. All of Barbara's books are based on her life's work, which has always been to try to find a way out of suffering. Her quest to ease suffering has led Barbara to explore many different pathways and approaches – mental, physical, metaphysical, psychological and spiritual. After leaving the U.S. in the mid-60s in protest against the Vietnam War and settling in Scandinavia, Barbara continued her quest with a passionate interest in the science of the mind, the nature of consciousness, metaphysics, traditional spirituality and psychology.
Barbara lives in Copenhagen, Denmark, and works as coach, helping people around the globe come into alignment with their own true power.
For more information, visit http://beamteam.com.
Hour 3 (Rebroadcast) – Marilyn McKenna, Eat Like It Matters
Share this post...